Duchess Camilla's Granddaughter Looks Exactly Like Her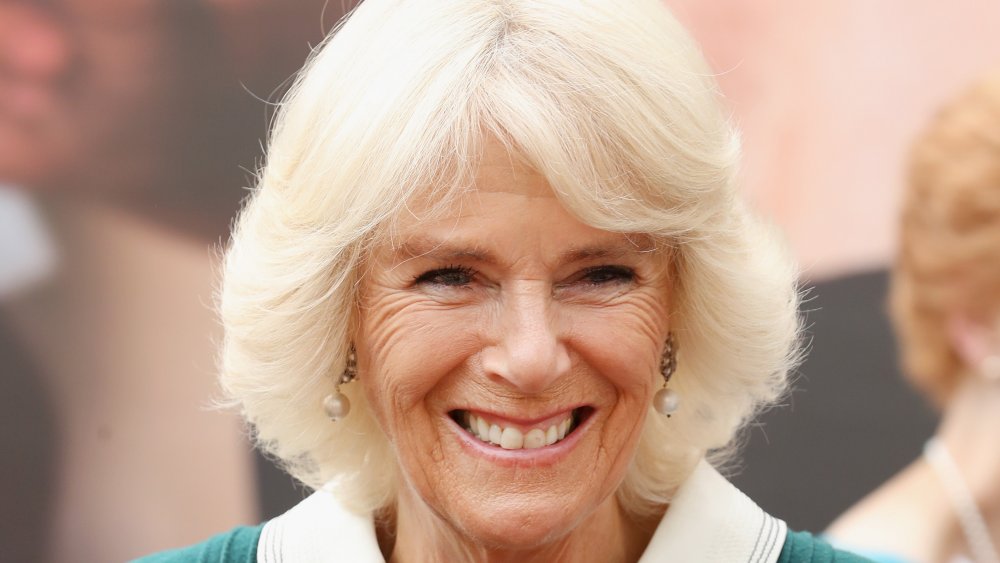 Chris Jackson/Getty Images
When Camilla, Duchess of Cornwall, married Prince Charles, in 2005, she became the step-mother to Prince William and Prince Harry. She's since become such a key part of the royal family that few people remember she has a non-royal family of her own, including two kids and five grandkids. And as it turns out, one of her granddaughters is her mini-me!
But first, let's revisit Camilla's road to romance before introducing you to her cute grandkids. 
Simply put, the story of Charles and Camilla's relationship is one for the ages. The now-married royals dated in 1970, long before Charles met Princess Diana, but had to break things off when Charles joined the Royal Navy. Camilla moved on, and in 1973, she married Andrew Parker Bowles, a British army officer (via Good Housekeeping). The pair soon welcomed two children together: Tom Parker Bowles, in 1974, and Laura Parker Bowles, in 1978.
Tom, who happens to be the godson of Prince Charles, married Sara Buys in 2005. They have two children together, Lola, born in 2007, and Freddy, born in 2010 (via Town & Country). 
As for Laura, she wed Harry Lopes in 2006, and they have three kids together: Eliza Lopes, born in 2008,  and twins Gus, and Louis, who were born in 2009.
Now that you're caught up to speed, let's take a look at Camilla's doppelgänger, Eliza Lopes.
Eliza Lopes is her grandma's twin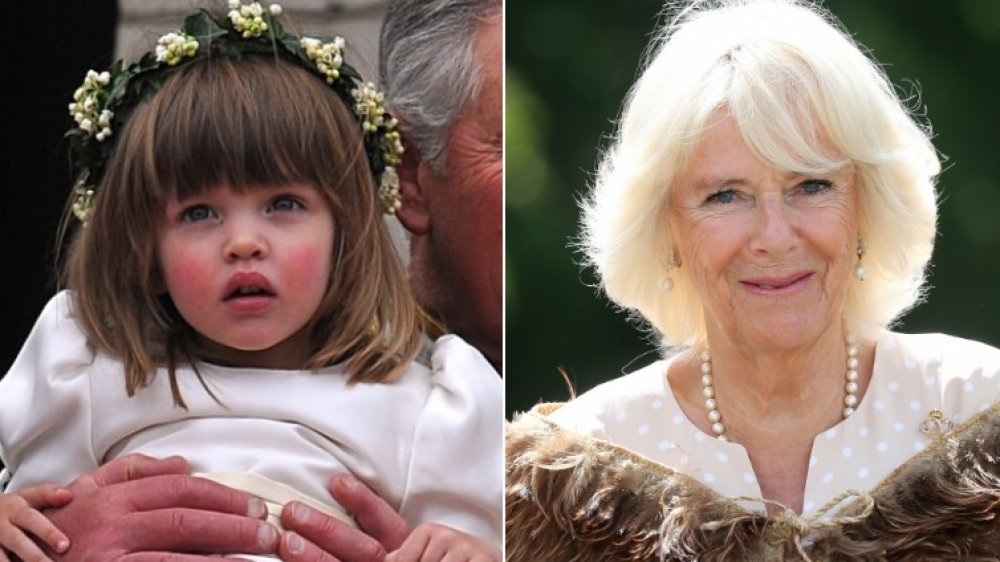 Wpa Pool, Chris Jackson/Getty Images
All of Camilla Parker Bowles' kids and grandkids have made appearances at royal events, and Eliza Lopes (pictured left) was even a flower girl at Prince William and Kate Middleton's wedding in 2011. And as this sweet pic shows, Eliza shares a lot of similarities with the Duchess of Cornwall, including their bright blue eyes and face shape. How cute!
Of course, Camilla adores being a grandma to every single one of her grandkids, a sentiment she touched on in the documentary, The Real Camilla: HRH The Duchess of Cornwall. "It's very nice because you haven't got the full responsibility," she said about being a grandma (via Hello! magazine). "You can give them a wonderful time, spoil them, give them all the things their parents won't allow them to have, and then give them back again."
Now that Camilla is self-isolating with her husband (they reunited a few weeks after Prince Charles recovered from COVID-19) the thing she misses most is being able to spend time with her extended family. When speaking to a British resident — as part of the Royal Voluntary Service's "Check-in and Chat" initiative — she said that the hardest part about this crisis is not being able to hug her grandchildren (via Town & Country).
Yep, it sounds like Camilla is one devoted grandma!