Does Kim Jong Un Have Children?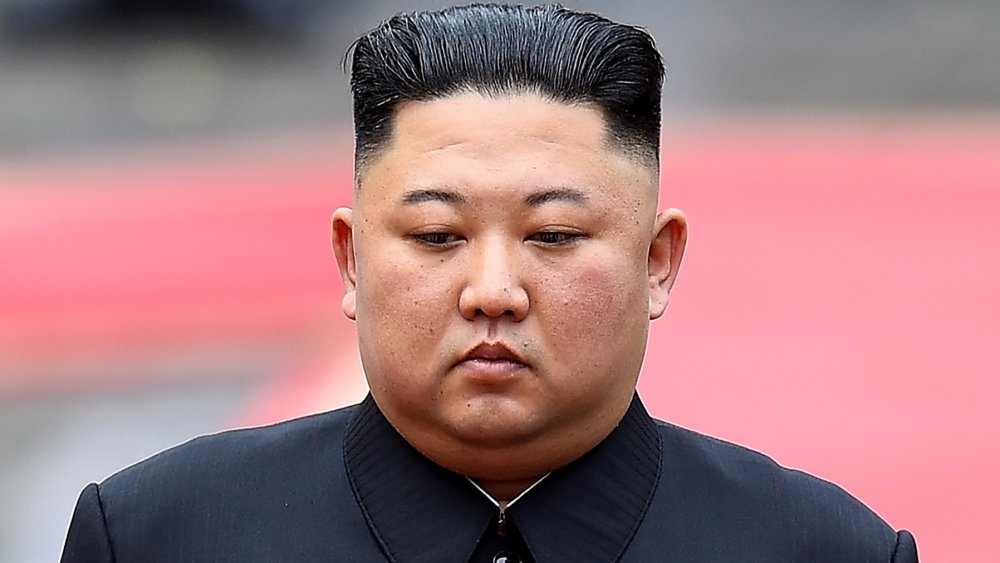 Manan Vatsyayana/Getty Images
In late April 2020, reports surfaced that North Korea's leader, Kim Jong Un, might have suffered a health setback. The rumors first started on April 15, 2020, after Kim missed his late grandfather's annual birthday celebration. Conflicting reports have since surfaced, including one from Daily NK, a "Seoul-based website relying on anonymous sources inside the North," which claimed Kim "was recovering from heart surgery performed on April 12," per The New York Times. However, Japanese magazine Shukan Gendai reported that the procedure had left Kim, who was reportedly born in the early '80s, in a "vegetative state" (via Market Watch).
Then on April 27, 2020, South Korea's unification minister claimed there's "nothing unusual" about Mr. Kim's health, according to The New York Times.
Amid speculation about Kim's life, which has largely been shrouded in secrecy, some people are curious to know more about his background. One particular area of interest? His familial situation, including whether he has kids.
Although the number of children Kim Jong Un has with his wife, Ri Sol Ju, isn't exactly clear, he reportedly talked about fatherhood with Secretary of State Mike Pompeo in April 2018. 
So what do we know about Kim Jong Un's children? Interestingly enough, former NBA star Dennis Rodman has provided insight into this area.
Dennis Rodman claims Kim Jong Un is a "great father"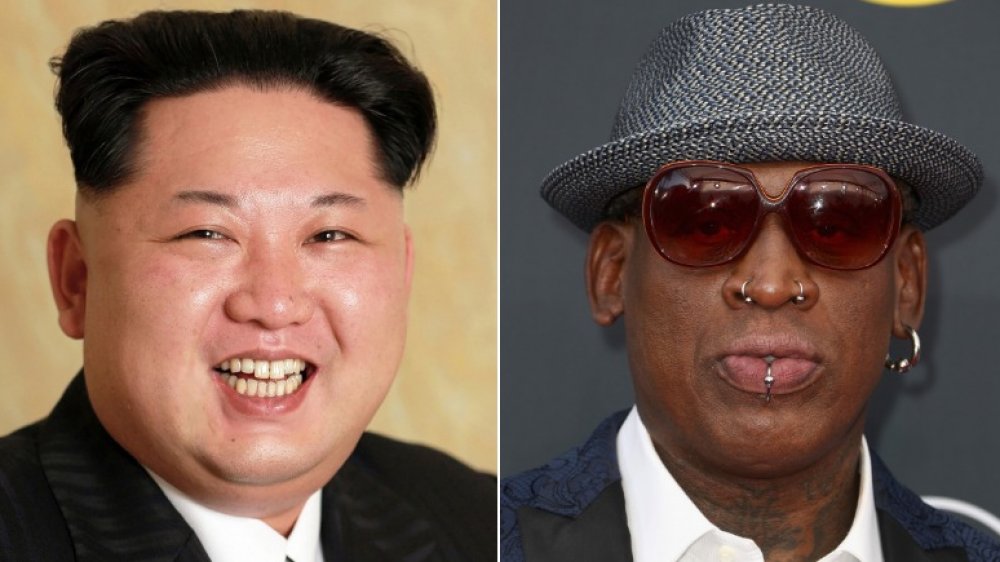 Kim Jong Un's personal life has long been cloaked in mystery, so it was significant when he reportedly talked about being a dad with Secretary of state Mike Pompeo during a meeting about nuclear weapons. "I'm a father and a husband. And I have children," Kim told Pompeo, according to retired CIA officer Andrew Kim (via Reuters). "And I don't want my children to carry the nuclear weapon on their back their whole life."
It's believed Kim has three kids — a boy (b. 2010), a girl (b. 2013), and a child who was reportedly born in February 2017, per CNN. The sex of Kim and Ri Sol Ju's youngest isn't known as of this writing.
The only other information available about Kim's kids comes from Chicago Bulls alum Dennis Rodman, who became friends with him in 2013."The Marshal Kim and I had a relaxing time by the sea with his family," he told The Guardian after a visit to North Korea. "I held their baby Ju-ae and spoke with Ms Ri [Sol-Ju, Kim's wife] as well." Rodman added, "He's a good dad and has a beautiful family."
Now that we've caught you up on Kim's kids, let's review how many kids Dennis Rodman has.