Pauly D Is Totally Unrecognizable With His New Quarantine Look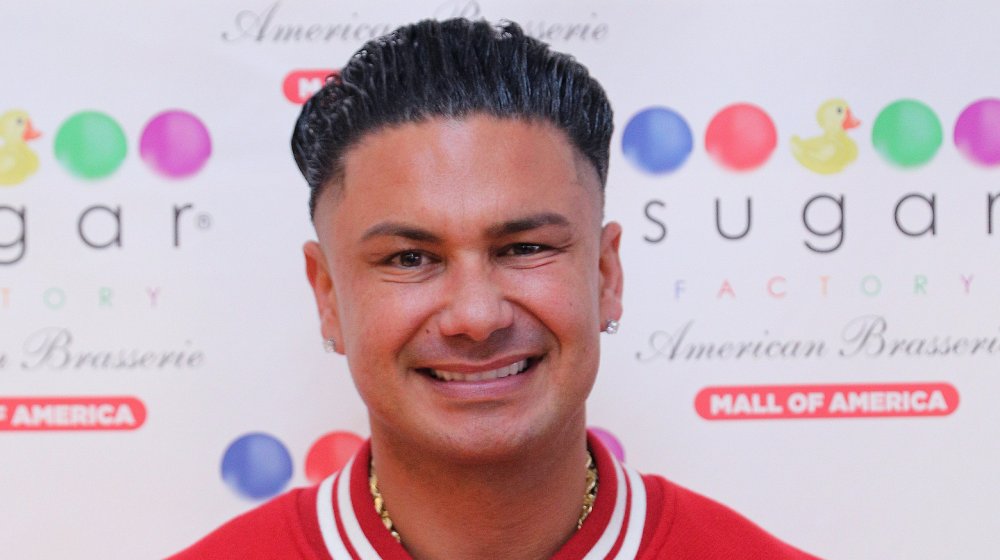 Adam Bettcher/Getty Images
Quarantining and social distancing during the coronavirus are bringing about new sides to people. From learning new skills and rocking new looks, to gaining new understandings of socioeconomic inequalities and witnessing new celebrity mishaps, this time is highlighting both the good and the bad in society. 
It's also bringing to light just how different, yet similar, celebrities can be from the mainstream public. Celebs like Sarah Hyland and Heidi Klum are sharing with the world their completely natural looks — whether that's a no-makeup selfie or a bloated belly — meanwhile others like Kylie Jenner and Justin Bieber are being criticized for their disconnection to reality over remarks that some have called "tone deaf."
Among those who are connecting with fans over shared quarantine experiences, rather than ostracizing them, is Jersey Shore's very own Paul "DJ Pauly D" DelVecchio. And if we're being honest, the heartthrob reality star may very well come out of this whole situation with a glow-up, instead of a glow-down like the rest of us. 
Fans can't stop talking about Pauly D's quarantine transformation
In a tweet posted on April 24, 2020, Pauly D nearly did a virtual mic drop when he shared a selfie with the world featuring his newly grown beard, alongside a simple cliffhanger caption: "Quarantine Beard........." The Jersey Shore star was almost unrecognizable, with his usual clean baby face completely changed by more than a little scruff.
In the photo, Pauly is wearing a typical muscle shirt with his hair slicked back. But what's different is the trimmed beard and mustache that paired up for a stunning goatee. And needless to say, fans noticed. In fact, they couldn't stop talking about the new look.
One person even went so far as to say that Pauly D could pass as his Jersey Shore co-star, Ronnie Ortiz-Magro. Another made a remark about his dedication to his hair gel, tweeting, "Now that's consistency. Not even ONCE since 2009 has this man ever looked in the mirror and gone 'hm maybe I'll switch the hair up today.'" 
Meanwhile, many are in denial, saying the photo is a tough pill to swallow. "I refuse to believe this is Pauly D. The decks behind aren't enough to convince me," one user posted, referencing the DJ's turntable peeking out behind him. Others claimed he must've used a FaceTune filter or two. Either way, one thing is for certain: Countless are calling for him to keep the new look long after the pandemic is over.