Heidi Klum Is Completely Unrecognizable Under Quarantine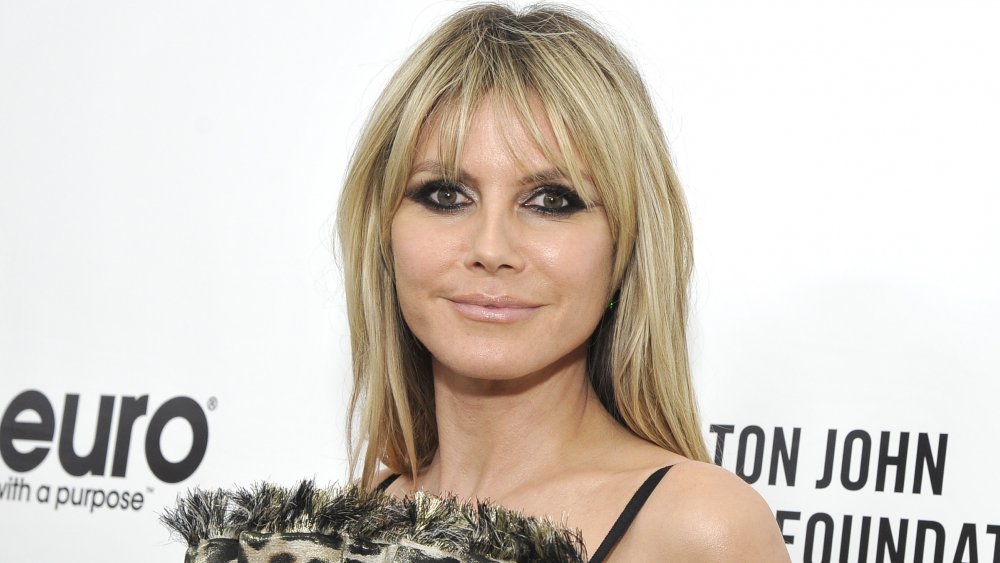 John Sciulli/Getty Images
As people around the world self-isolate in an effort to stop the spread of coronavirus, many celebrities have resorted to the one comfort so many of us love to turn to — food. Although stars typically pride themselves on looking flawless at every turn, quarantine life has empowered many to show off their relaxed style. Case in point? When it comes to model Heidi Klum's Instagram post from April 23, 2020, the America's Got Talent judge looks unrecognizable — yet oh-so relatable.
Klum put her quarantine belly on display alongside husband Tom Kaulitz and his twin brother, Bill. "Dinner was good," she captioned the image. Fans thought their "food babies" were hilarious as they're completely in line with so many's stay-at-home experience. "This is all of us after the lockdown," one user wrote. And they're not wrong.
Nutritionists note that long-term stress has inspired many to embrace comfort foods as they cope with today's uncertainty. "Every aspect of our lives — not just eating and exercising — changed ... Some people may be gaining weight because they're eating a little bit more, exercising a little bit less. And you know what, I'm not overly worried about that with my patients right now," Leslie Bonci, nutritionist and owner of Active Eating Advice, told TODAY. "Sit and enjoy it... Take the time to savor the food."
Klum never revealed what she ate for dinner, but, judging by those faces, we'll have what she's had!
Heidi Klum tested negative for coronavirus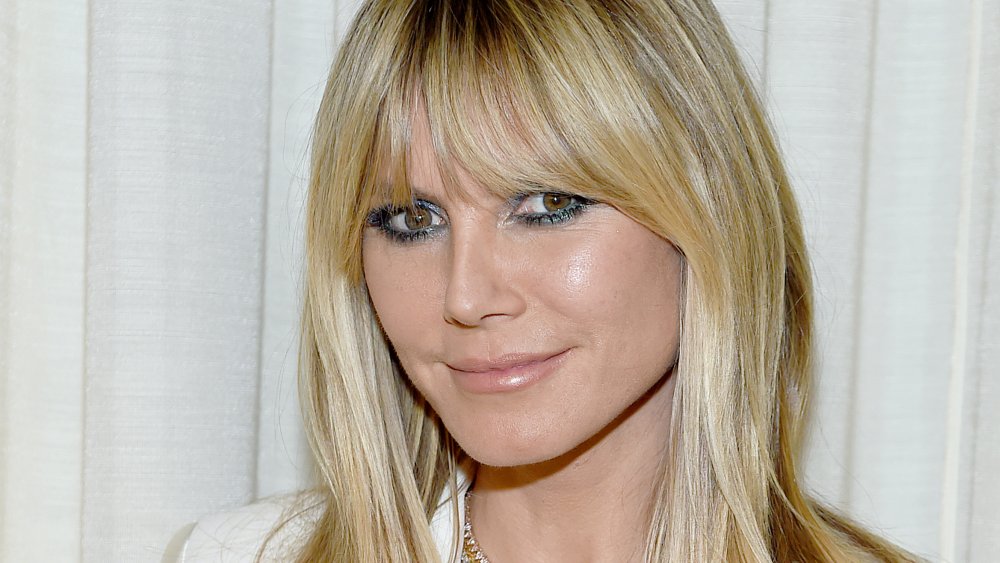 Jamie Mccarthy/Getty Images
In March 2020, TV personality Heidi Klum took to Instagram to explain why she was absent from her America's Got Talent judge seat. "It started all with like a chill, feeling feverish, cough, runny nose. I'm just not feeling good, so that's why I've stayed home, to not infect any other people," Klum revealed via Instagram Stories (per Page Six). "I would love to do the corona test, but there just isn't one here. I tried with two different doctors, and I just can't get one. Stay safe, everyone. Stay home if you don't feel good."
Klum and her husband chose to self-isolate separately after he began to experience symptoms, but both were ultimately tested and revealed that their results came back negative.
"Day 14 of staying H<3ME #covid_19negative," the former Project Runway host posted on Instagram on March 24, 2020, as a subtle nod to her diagnosis. Klum also revealed that her new show, Making the Cut, made a donation to support COVID-19 relief efforts. "I am so happy to tell you that @makingthecuttv will be donating over a half million dollars to the World Health Organization," Klum shared on Instagram. 
After all, people across the country are trying to figure out how to feed their families, but such a selfless gesture will surely help fill other people's stomachs as the model and her family fill theirs.