Summer House: How Lindsay Hubbard Feels About Hannah And Luke's Relationship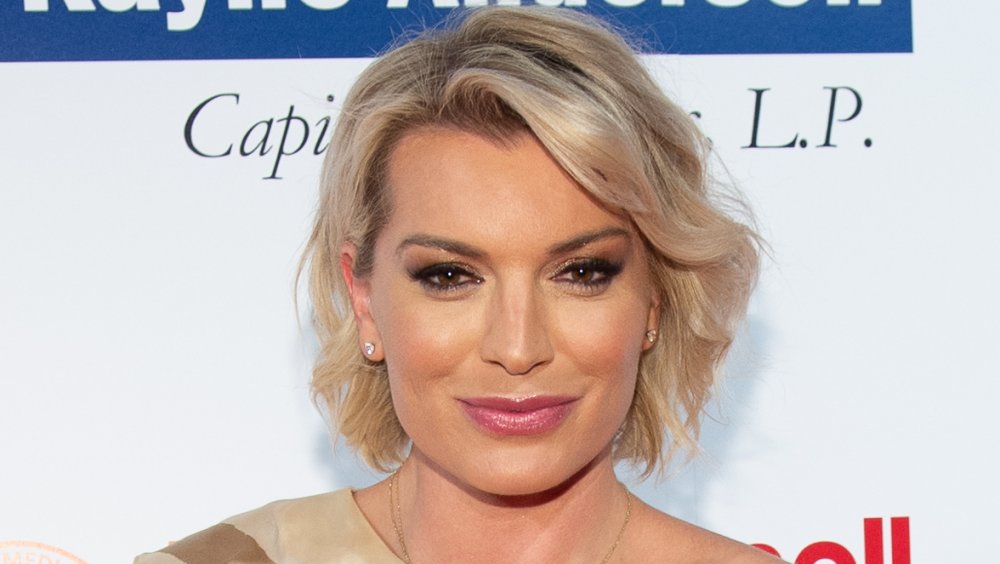 Mark Sagliocco/Getty Images
Summer House star Lindsay Hubbard has been a fixture from the Bravo series since day one, meaning she knows a thing or two about the perils of dating on reality TV. From the PR firm owner's failed romance with co-star Carl Radke to engaging in explosive quarrels with numerous paramours on-camera, let's just say Lindsay can spot trouble from a mile away. And since finding love with marketing director Stephen Traversie, the reality star is feeling confident enough to dish her true feelings on other romances in the house. This includes Hannah Berner's on-again, off-again fling with Luke Gulbranson, who joined the show in Season 4.
Spoilers ahead: Luke and Hannah were immediately attracted to one another when they first met, although the timing wasn't right for romance. Hannah was still figuring out her dating situation with a guy named Armand, and Luke was wary of commitment after having just ended a longterm relationship. 
However, once Hannah broke things off with Armand, the two began hooking up and seemed to be headed toward dating. The problem? Luke admitted to sleeping with other women, which frustrated Hannah because they hadn't yet reached that milestone in their flirtation. Not to mention, Luke appeared to be playing games with Hannah's emotions, a situation that upset co-star Paige DeSorbo. "He's been f***ing girls all summer," Paige yelled during a fight (via ET Online). "He's been manipulative to you."
As for Lindsay's take on the situation? Her reaction might surprise you.
Lindsay Hubbard has a unique perspective on the Luke and Hannah drama
Unlike co-stars Paige DeSorbo and Amanda Batula, Lindsay Hubbard didn't think Luke was being manipulative in his actions toward Hannah. "I always say, for Hannah and Luke, all summer long I was just like really rooting for [them], because I think he made her happy," she told Gibson Johns' In the Know in April 2020. "I had gone out to dinner with Luke a couple of times off-camera during the week just to get to know him a little bit better and who he was. And I would go back on the weekends to Hannah and say, 'Hannah, I think he really likes you.'"
Lindsay maintained this position despite the naysayers, adding, "The girls kind of thought he was playing Hannah or that he didn't really like her as much as he was saying that he did. And I was on the opposite end of that saying, 'No, I think he really likes Hannah. I've talked to him individually one on one, and he's really intrigued by her. He likes her. She makes him smile. He makes her smile.'"
As for her Berner herself, her opinion lies somewhere in the middle. "Even though we had a miscommunication, and I think he was trying to play games with me, we can't help but like each other as people," she explained to People in April 2020.