The Real Reason Drake's Bed Has Everyone Talking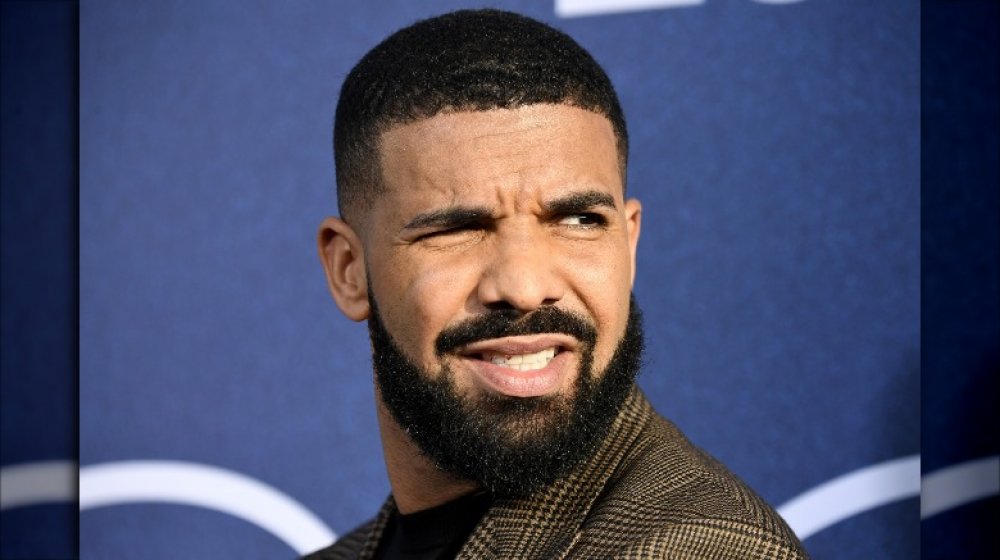 Frazer Harrison/Getty Images
Celebrities like Selena Gomez, Ariana Grande, and Kylie Jenner can spend their enormous fortunes any way that they like — and they certainly do just that. While it may be hard to sometimes understand why they seemingly waste staggering amounts of money on questionable purchases — just check out all the times Kanye West has spent way too much on dumb things and the ridiculously expensive stuff the Trump family owns — that doesn't stop stars from buying whatever their rich hearts desire. That includes Grammy-winning artist Drake, who built himself a mind-blowingly mansion that has caused quite a bit of a stir.
"Remember the chintzy, pimped-out McMansions that were a staple of the long-running MTV series Cribs?" Architectural Digest asked in a piece that showed off the Canadian rapper's buzz-worthy abode in April 2020. "The Toronto home of mega recording artist Aubrey Drake Graham is something else altogether." The wildly massive 50,000-square-foot residence features "amenities such as an NBA regulation-size indoor basketball court crowned by a 21-square-foot pyramidal skylight." Frankly, "Drake's astonishing domicile certainly qualifies as extravagant." That's putting it mildly. 
And you haven't even heard about his shockingly expensive bed yet. Yes, that's right, his bed.
Drake's bed cost more than the average American home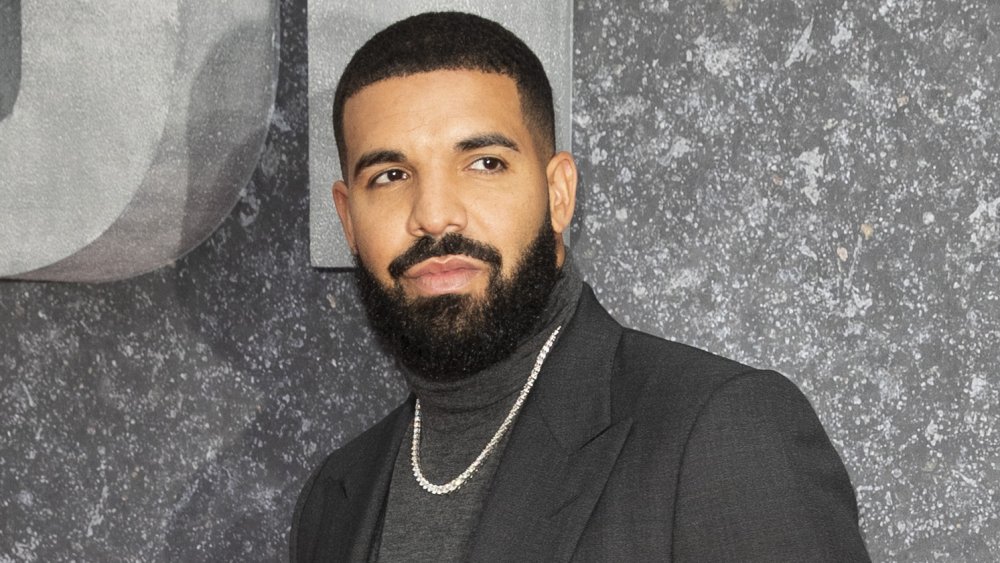 John Phillips/Getty Images
While Drake surely adores a lot about his custom-designed home, Architectural Digest notes that his "favorite spot in the house is his 3,200-square-foot master-bedroom suite." Let that sink in: a 3,200-square-foot suite ("the median size of an American single-family home" in 2019 "was around 1,600 or 1,650 square feet," according to The Atlantic). 
"The bedroom is where I come to decompress from the world at the end of the night and where I open my eyes to seize the day," he told Architectural Digest. "The bed lets you float, the shower lets you escape and gather your thoughts, and the closet makes you want to talk to yourself while you're getting dressed." Granted, not all of us talk to ourselves in the closet, but, hey, we're not all Drake.
This appreciation for personal space is perhaps why Drake was willing to spend more on his bed than the average American spends on their entire house. "The custom-built bed, named 'Grand Vividus,' was made for the 'Toosie Slide' rapper [for] $395K," according to The Blast. Created by the "luxury Swedish mattress-maker Hästens" in collaboration with artist and designer Ferris Rafauli, Vice notes that Drake actually nabbed the very first of the newly-launched pricey black mattresses.
Produced using horsehair and "a complicated arrangement of springs that vary in height, size, and structure," it takes "[f]our certified craftsmen ... around 600 hours" to create each Grand Vividus. Sweet dreams are made of this, as they say.