Here's How James Corden Really Feels About His Cats Role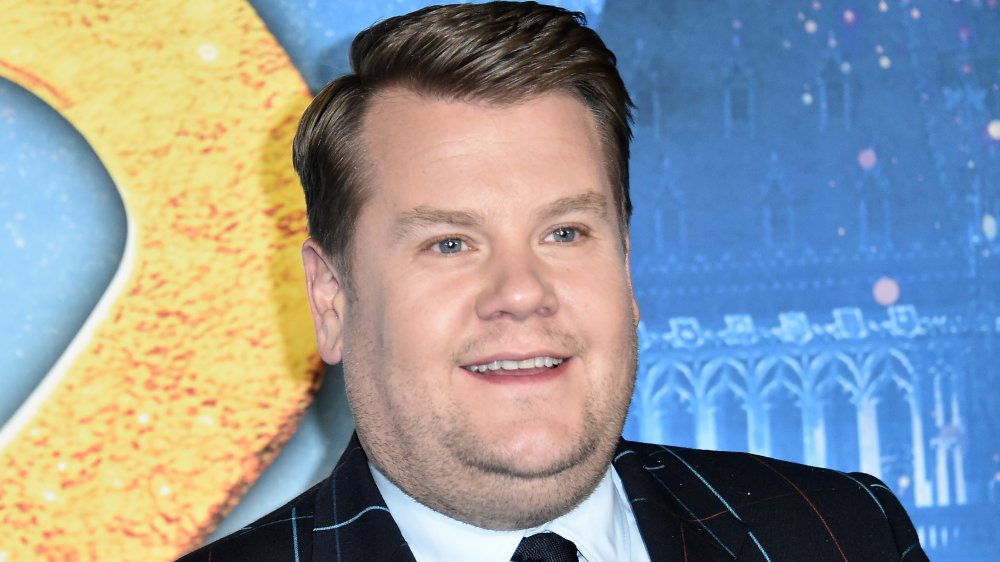 Steven Ferdman/Getty Images
Whether or not you're a fan of Andrew Lloyd Webber's musical Cats, it's hard not to argue that 2019's movie adaptation — featuring a slew of the biggest stars in our current pop culture landscape — has made a lasting impact, for better or for worse. Whether it's the disturbing, indelible image of Rebel Wilson's cat character unzipping her skin and eating sentient cockroaches with human faces, the film's unsettling artistic choices in its use of CGI, or the fact that Vulture was able to make a list titled "Which Body Part in Cats Is Most Disturbing?" in the first place, the Tom Hooper-directed feline bonanza is one we'll remember for a very, very long time. And we're pretty sure the same goes for the actors who took part in it.
Don't believe us? Look no further than actor, comedian, and Late Late Show host James Corden, who shared his feelings about his Cats experience on his show with guest Justin Bieber during a game of "Spill Your Guts" in February 2020. While Corden definitely chose his words carefully, his answer was possibly more revealing than Corden intended.
James Corden "didn't regret" doing Cats...or did he?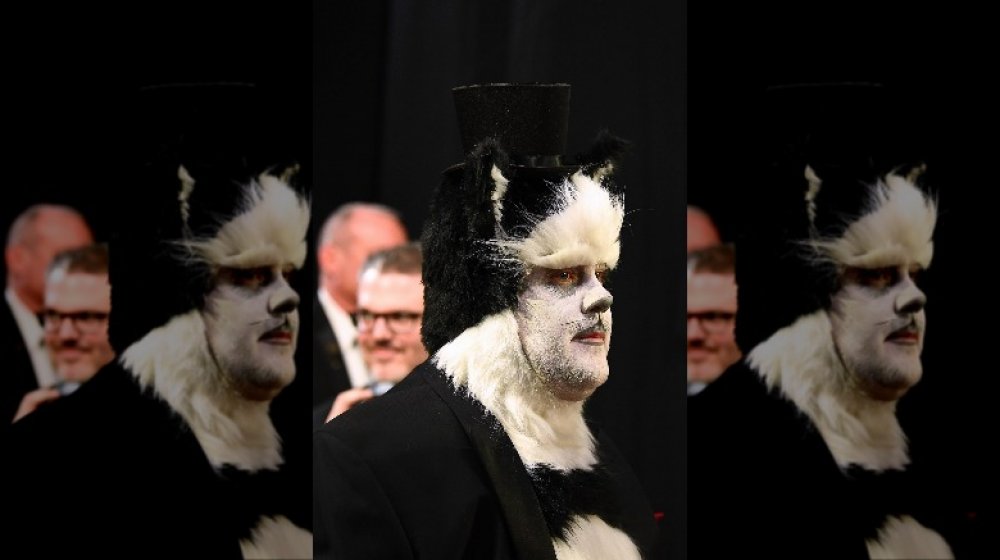 Handout/Getty Images
While James Corden didn't go into his feelings about the film's final version — one that the New York Times called a "kitschapalooza" that begged for a "doctoral thesis...on how this misfire sputtered into existence" — his choice to play close-to-the-chest regarding his participation in Cats was more telling than not.
"Well here's the thing. I had the loveliest time making that film. It took me six days and I loved every single second of it," Corden started, before giving the rest of his diplomatic and carefully-worded response. 
"So I think you've got to be careful not to... You've got to decide things on your own personal experience, and I had a really great time," the late-night host added. "So, I don't regret doing it all, because I decided to do it in the same way I decided to do many things. Some have worked, some haven't."
In the end, the British comedian rated the experience as a neutral one: "I'm going to put it at a solid 5 [out of 10]." Though, after a beat, he quickly revised his initial score to "4.5."
If Corden's take on the matter seems a bit more measured than not, there might be more to his tactfulness than meets the eye: overall, the U.K.-born comedian received high praise for his performance as the character Bustopher Jones, which the New York Times called "wittily frolicking."
James Corden's opinion on Cats changed its tune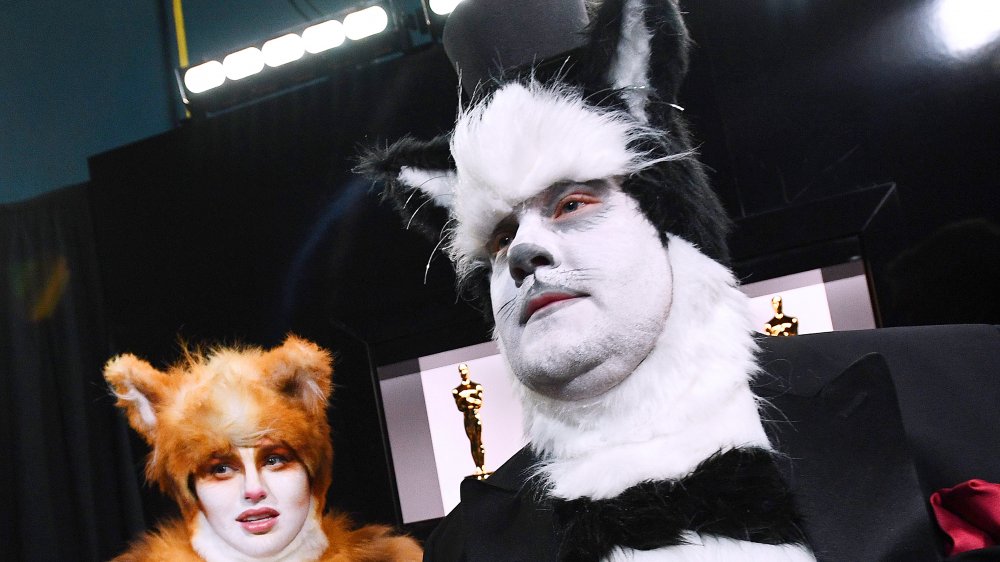 Handout/Getty Images
James Corden's February 2020 thoughts on Cats might have been an attempt to backtrack. In December 2019, Corden made headlines after he revealed he had yet to see the movie, saying, "I've heard it's terrible" during an interview with Zoe Ball on BBC Radio Two (per The Independent). According to Buzzfeed, Corden "reiterated this point several times as if trying to apologize for his role and shake responsibility for the movie ever happening at the same time." Ouch.
Corden isn't alone in his initial response. According to Vanity Fair, Broadway powerhouse Jennifer Hudson told reporters that playing Grizabella in Cats was almost entirely an exercise in the suspension of disbelief. Similarly, pop icon Taylor Swift was a bit more candid regarding her participation in the film. In so many words, she most likely wouldn't have taken part in it if she had known what the end result would look like, according to Vanity Fair reporter Yohana Desta.
"You have to dislocate the end result with your experience and you have to commit to doing it only based on what you think the experience will be and if the experience will teach you things that enrich your life," Swift said in a December 2019 interview with Variety. "It just was so funny because regardless of what the end result is, there's just never been a movie made like this, which is why it was so fun to be a part of," Swift concluded. 
All other feelings aside, at least Corden and Swift seemed to enjoy their time on set.