Why Did Chelsea Peretti Leave Brooklyn Nine-Nine?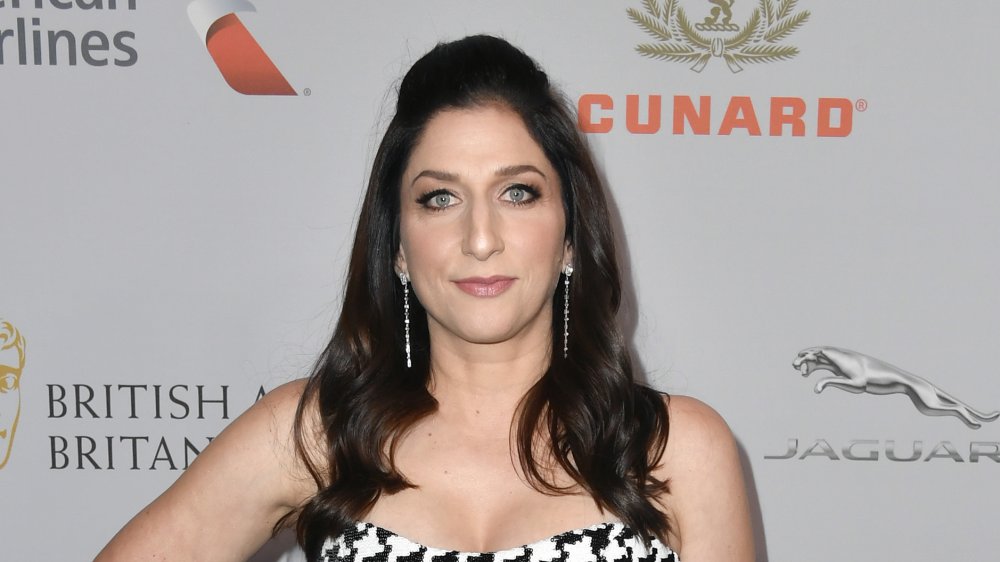 Frazer Harrison/Getty Images
It's always sad when a fan-favorite leaves a must-see TV show. Case in point, fans of the hit series Brooklyn Nine-Nine were shocked when they first heard Chelsea Peretti was leaving the show. She broke the news herself in October 2018, writing on Twitter, "I want to thank you for the hours you spent watching Gina be Gina: confident, idiotic-but-smart, pithy, and infused with rhythm and cell-phone radiation. It is hard for me to know exactly what to say."
Peretti's character Gina Linetti was known for being a witty-and-lovable smart-ass — and her absence was felt by both the cast and the audience. Given how beloved her character was, some fans wondered about her 2019 departure. Why did Peretti leave the hit show? And would she ever be back?
Good news for die-hard fans: According to Entertainment Weekly, Peretti will definitely be back for some guest spots at the very least. But as for why she left? Based on multiple interviews the star gave with The Hollywood Reporter, EW, and other outlets, it's not totally clear. And while both sides have purposely been vague, it seems the process was at least amicable.
Chelsea Peretti keeps comments about her 'Brooklyn Nine-Nine' exit on the vague side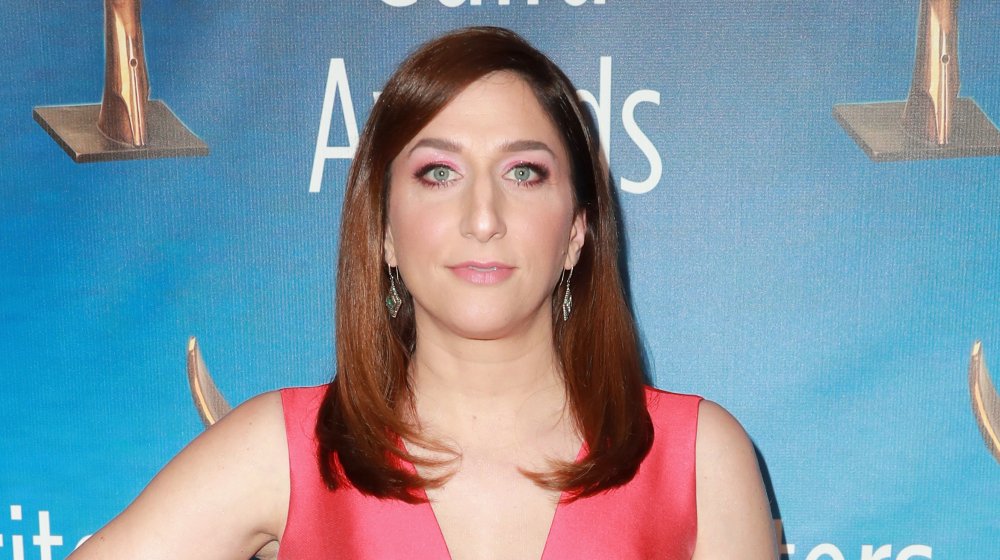 Rich Fury/Getty Images
Whenever she's been asked about what happened, Chelsea Peretti has stayed pretty cryptic about the backstory of her Brooklyn Nine-Nine departure. "Well, I can't even fully get into it all," she told Entertainment Weekly in late January 2019. "But it just kind of worked out to be that way. It's like most things in show business, there's not a simple answer and there's not a transparent answer."
Around that same time, the actress told The Hollywood Reporter something similar. "I can't get into the exact breakdown of how it all transpired, but it wasn't just my solo decision," she revealed. "It's not always easy to make changes in life, but I feel like everyone came to a point where everyone was like, "OK, this is the time." That's the gist of it."
Emphasizing the collaborative nature of the choice, Peretti added to THR, "I'm friends with Dan [Goor], I'm friends with Andy [Samberg], I've talked with them about the situation over the years. I think it came together this was the time to do it." She also joked, "I wasn't just like, 'I'm leaving!' and I swing my cape."
Peretti's pal and co-star, Andy Samberg, has hinted that she's got other exciting plans in the works, potentially contributing to the decision to leave.
Andy Samberg and Chelsea Peretti are childhood friends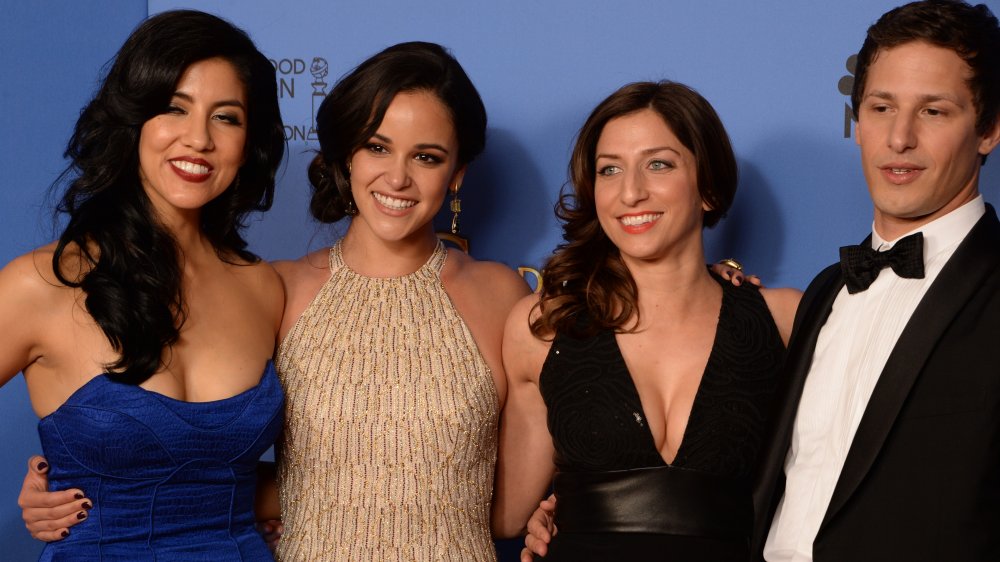 Robyn Beck/Getty Images
When Chelsea Peretti announced that she was leaving Brooklyn Nine-Nine after six seasons, it wasn't just fans that were upset. Lifelong friend and Brooklyn Nine-Nine co-star Andy Samberg was sad, too.
"It's brutal in that we love Chelsea and she's our dear friend, and it's also a huge loss because she's a killer when she shows up in any scene and is hilarious," the former Saturday Night Live actor told Entertainment Weekly in mid-January 2019. "So it's a bummer, but we're also really psyched for her, and I know that she's excited to be trying some other stuff that she's been wanting to do."
For those who don't know, Peretti and Samberg have been friends for many years. "She's easily one of my favorite stand-ups out there, so I'm really excited at the prospect of her getting back to that, if that's what she decides to do," Samberg continued. "She and I go way, way back, so it was one of those tough but all-love kind of decisions."
Peretti opened up to The Hollywood Reporter about the similarity between her relationship with Samberg and that of their characters, Gina and Jake. "I definitely loved the tenderness between Jake and Gina," the actress said. "It's such a nice combination. The line between me and Andy [and our childhood friendship], and Gina and Jake is really blurred there."
At least fans can rest assured their bond will continue well beyond Brooklyn Nine-Nine.