The Truth About Grimes And Elon Musk's Baby Name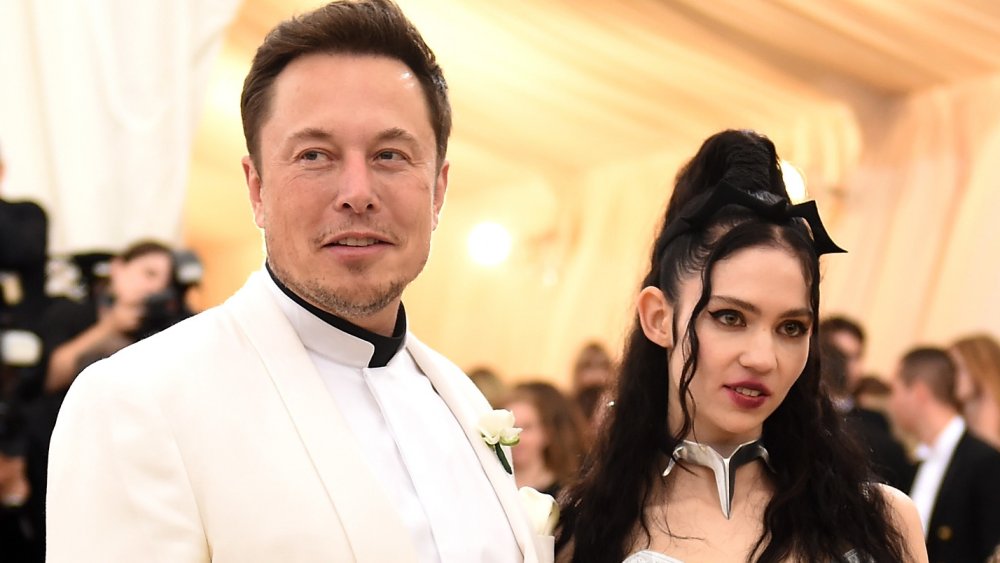 Jason Kempin/Getty Images
When the world found out that Grimes and Elon Musk were dating, surely no one expected them to engage in a normal relationship and, indeed, they've proven that they're no ordinary couple. And now, with the addition of a new baby, they seem to be a perfectly peculiar family.
Grimes, whose real name is Claire Boucher, is known for her ethereal music and otherworldly style. That tendency to embrace an unconventional aesthetic is why she used a "heavily edited photograph" that showed her topless with "an image of a baby superimposed on [her] stomach" to reveal that she was pregnant with her first child in January 2020, according to People. In the following months, the Canadian singer kept fans updated about her pregnancy, letting them in on how she was feeling and even what she was eating.
Then, on May 4, 2020, Musk — who's already a father to more kids than you might expect — took to Twitter to announce that he and Grimes had welcomed a baby boy into the world and to share a photo of himself with the new addition (as well as a photo of the newborn with tattoos on his face thanks to a filter). Musk also let everyone in on the baby's name, which is truly unique and totally confusing.
Grimes and Elon Musk chose the MOST unusual baby name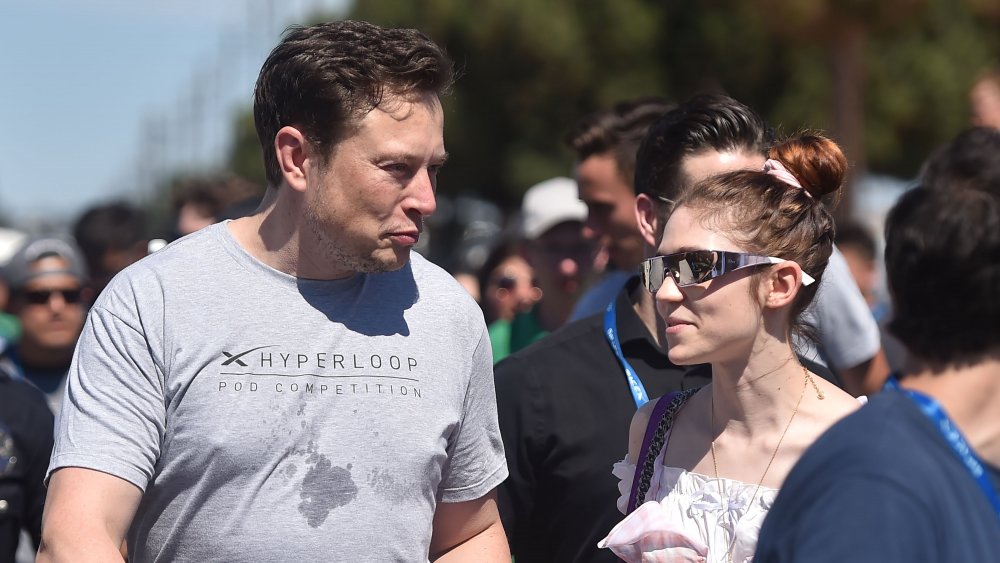 Robyn Beck/Getty Images
Following the birth of their first child together, Elon Musk announced the name that he and Grimes had chosen for their son. While there are plenty of unique baby names out there, these famous parents were apparently determined to outdo anyone who thought that they had chosen the ultimate, unusual moniker. In a tweet answering an inquiry about the newborn's name, Musk wrote, "X Æ A-12 Musk."
If you're not sure what to make of that name, you're certainly not alone, which is why the new mom tweeted an explanation. "•X, the unknown variable [crossed swords emoji] •Æ, my elven spelling of Ai (love &/or Artificial intelligence) •A-12 = precursor to SR-17 (our favorite aircraft). No weapons, no defenses, just speed. Great in battle, but non-violent [white heart emoji] + (A=Archangel, my favorite song) ([crossed swords and rat emoji] metal rat)."
Musk replied with a quick correction regarding the specific aircraft, noting, "SR-71, but yes." Page Six points out that he was "seemingly referencing the Lockheed SR-71 Blackbird."
While the name strangely seems to suit the child of an "[a]lien, introvert, supervillain" singer and the head of SpaceX, we have to wonder what X Æ A-12 (or do we just call him X for short?) will think of their name when they get older.