Where Did Jerry Stiller Live And How Big Was His House?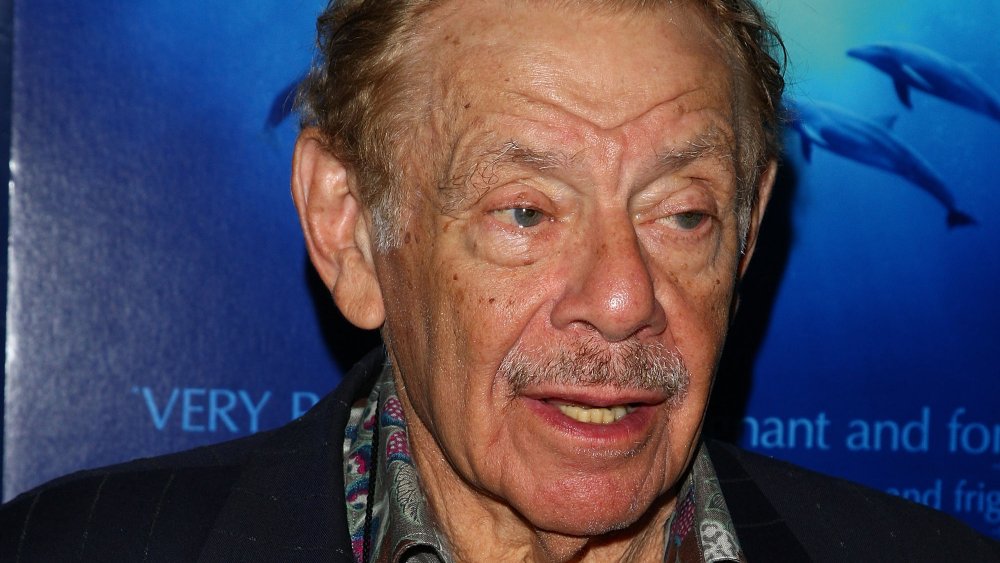 Andrew H. Walker/Getty Images
Comedic legend Jerry Stiller died in May 2020 of natural causes, according to a tweet from his son Ben Stiller. "He was a great dad and grandfather, and the most dedicated husband to Anne for about 62 years. He will be greatly missed. Love you Dad," Ben wrote. 
The elder Stiller originally rose to fame alongside his wife and comedic partner, Anne Meara, who died just five years before him after 62 years of marriage. Stiller met Meara at a talent agent's office in the 1950s, as he wrote in his memoir Married to Laughter, per the Los Angeles Times. She was upset that the agent had chased her around his desk, and Stiller offered her a cup of coffee to console her. They married in 1954 and had two children, Ben and Amy Stiller. As a family, they traveled around for work, but eventually settled in New York City. 
Not only were Stiller and Meara entertainment icons, but they were also legendary New Yorkers. They lived in the Upper West Side of Manhattan from the 1960s until their deaths. Here's how Jerry Stiller and Anne Meara got their much-loved apartment and why they loved the neighborhood so much.
Jerry Stiller got his apartment before Ben was born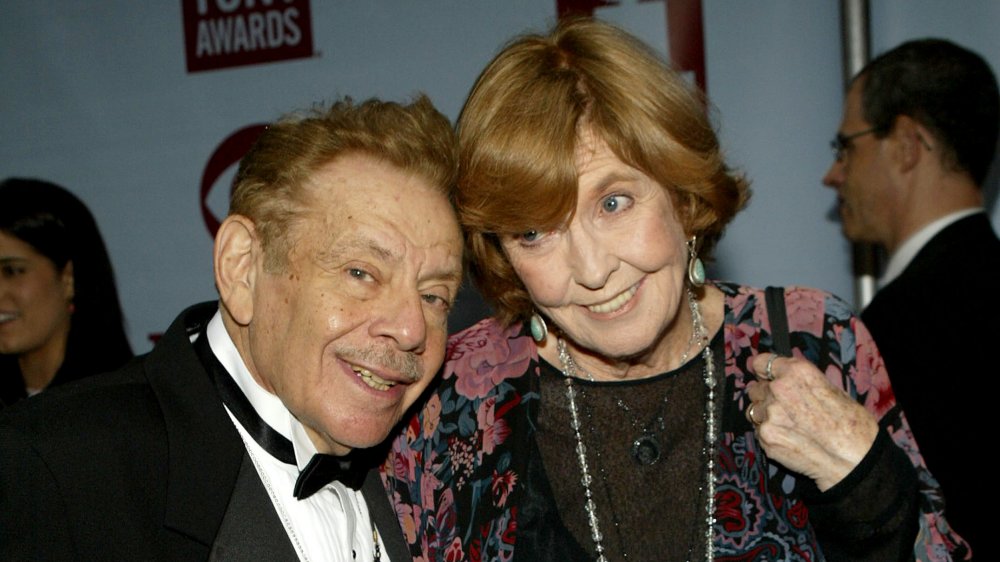 Evan Agostini/Getty Images
Jerry Stiller and Anne Meara traveled for work a lot when their kids were young, even appearing on The Ed Sullivan Show 36 times before they split professionally in 1970, per Variety. "We schlepped them from place to place," Stiller told Cleveland Seniors. "We took them to Vegas or Los Angeles. We'd be performing with [Gladys Knight] and they'd be in the pool swimming with The Pips."
But they did have a home base in New York. Stiller told West Side Rag, "Anne was very pregnant with Ben, we already had Amy, and we were looking for a bigger apartment. We had been living in Washington Heights on 160th St., which was very nice, but the Upper West Side was the place everybody wanted to be, especially if you were an artist or in the theater." He found a place for them by "schtupping" janitors on Riverside Drive, or asking them if there were any empty places in the neighborhood. 
Stiller added that at the time, he had just enough money for one month of rent and a deposit. But years later, they upgraded to a larger apartment when they had more money. "Our next-door neighbor back then, a very sweet lady, told us she was moving, which made it so easy! We just had to knock down a few walls and put in some bookcases," he said. The couple remained in the neighborhood ever since, long after Ben and Amy grew up.
Jerry Stiller had no interest in fancy houses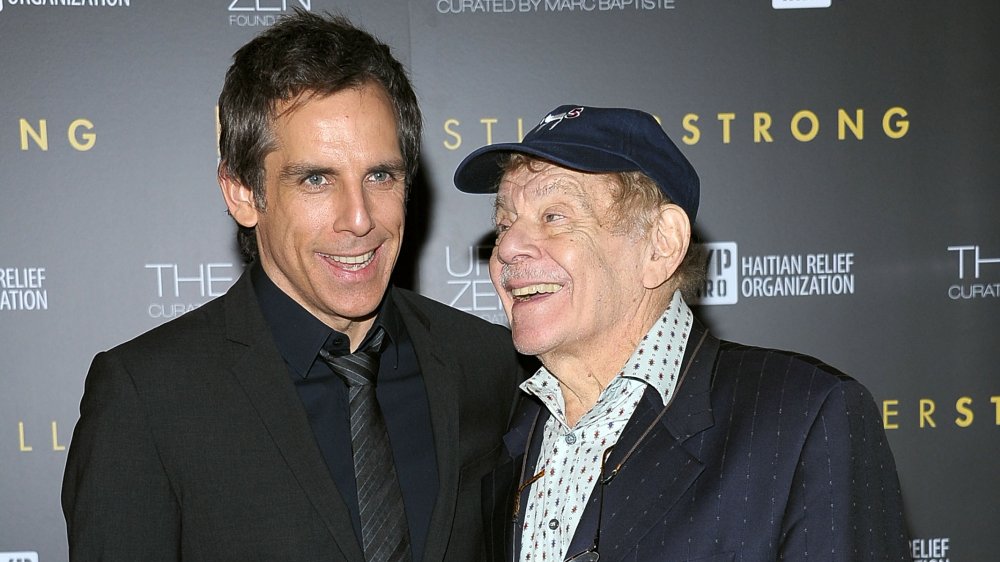 Michael Loccisano/Getty Images
Jerry Stiller and Anne Meara probably didn't pay too much for their apartment back then, as housing in New York was much cheaper at the time (via Curbed). In any case, they weren't looking for a fancy lifestyle. The Upper West Side appealed to them because it was where "real" people lived in Manhattan, Stiller told West Side Rag. Even after they could afford a more upscale place, they found "no reason to leave" their apartment on the Upper West Side.
"We weren't looking to go to Park Avenue for instance. Once people worked hard and made a good living then they wanted to move to Park Avenue," he explained, noting that it's a nice to place to live, but it's just not his style. "You didn't have the camaraderie that you had here. We used to have block parties here. That was a big thing. Right here on 84th Street. The fireman ran the block parties," the Seinfeld star added. 
Stiller will be greatly missed in Hollywood, as was his wife before him. But something tells us that his neighbors and local shop owners will be mourning the actor on the Upper West Side, too.