Here's How Much Michael Jordan Really Made From Baseball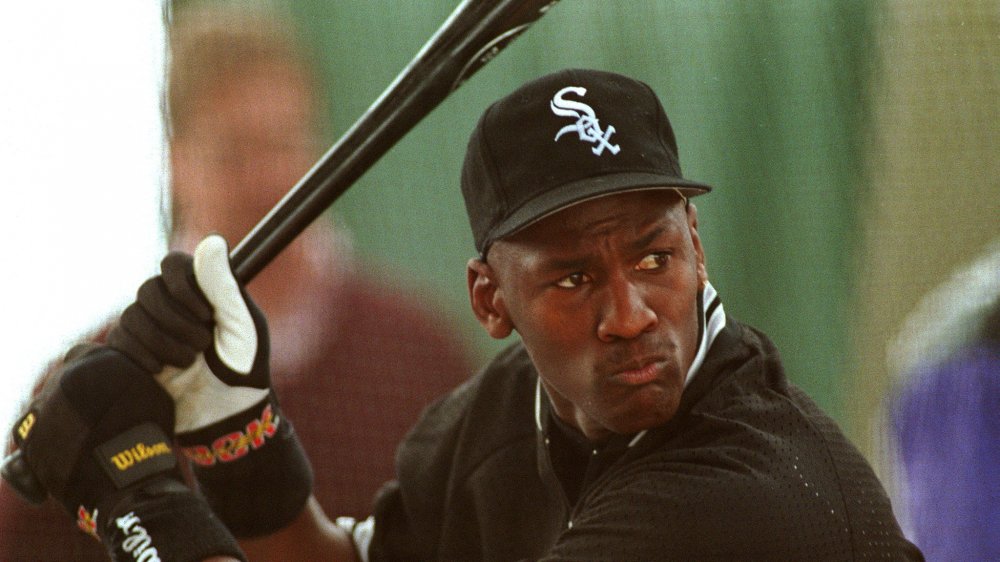 Eugene Garcia/Getty Images
Michael Jordan is known as a basketball superstar, reigning supreme as the NBA's greatest player. Thanks to the 10-part docuseries, The Last Dance, Jordan is making a major comeback from his late 90s career with the Chicago Bulls. The documentary put Jordan back into the public foray in a time when sporting events have been cancelled and fans need to feel inspired again. Thankfully, providing inspiration is Jordan's cup of tea.
While Jordan seems to personify basketball, many fans might have forgotten that the athlete spent some time playing baseball. While we know pro athletes can make a lot of money, it's almost unbelievable to see the difference between the income Jordan earned from his basketball career versus that of his time playing baseball.
According to Forbes, Jordan holds the record as the richest athlete ever but baseball did very little to push Jordan into the spot of #1. In fact, playing baseball cost him money. Keep reading to find out the huge salary differences.
It cost Michael Jordan money to play baseball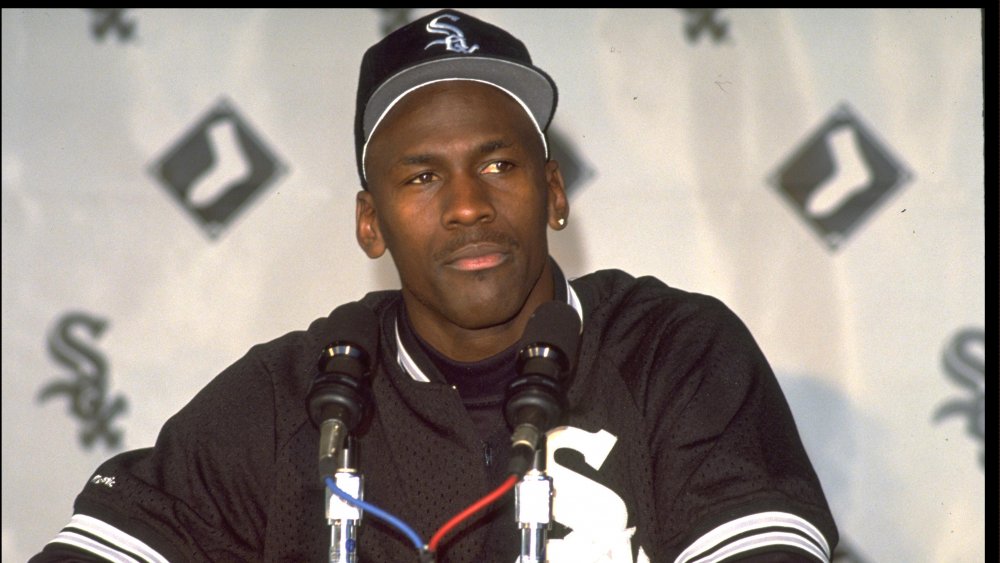 Jonathan Daniel/Getty Images
Michael Jordan made his official professional baseball debut on April 8, 1994, according to ESPN. Jordan signed with the Chicago White Sox and appeared for spring training with the Double A Birmingham Barons.
But many speculate that Jordan took a break from basketball to enter baseball in an effort to pay homage to his 56-year-old father, James Jordan, who had been murdered, according to ESPN. So on Feb. 7, 1994, when Jordan announced that he was going to spring training with the White Sox, people thought it "was a tribute to his father, who loved baseball and thought his son could follow in the footsteps of two-sport stars Deion Sanders and Bo Jackson," per ESPN.
However, it ended up costing Jordan money to play baseball. While there aren't exact numbers on Jordan's baseball salary, according to Mother Jones, minor league baseball players make around $1,100 each month.
Meanwhile, Jordan was renting a house on a private golf course during this time that cost $3,000-$5,000 a month, according to AL.com. Not only that but he "helped acquire a 45-foot, 34-seat bus for the Birmingham Barons to travel around the Southern League," according to AL.com, which was estimated to have cost $350,000.
Meanwhile, Jordan joined the billionaire club in 2014, according to Forbes, with a networth of $2.1 billion. All of that came from basketball or sponsorship thanks to his exposure in the NBA. Baseball was definitely a labor of love.