Here's How Much Reggie Miller Is Really Worth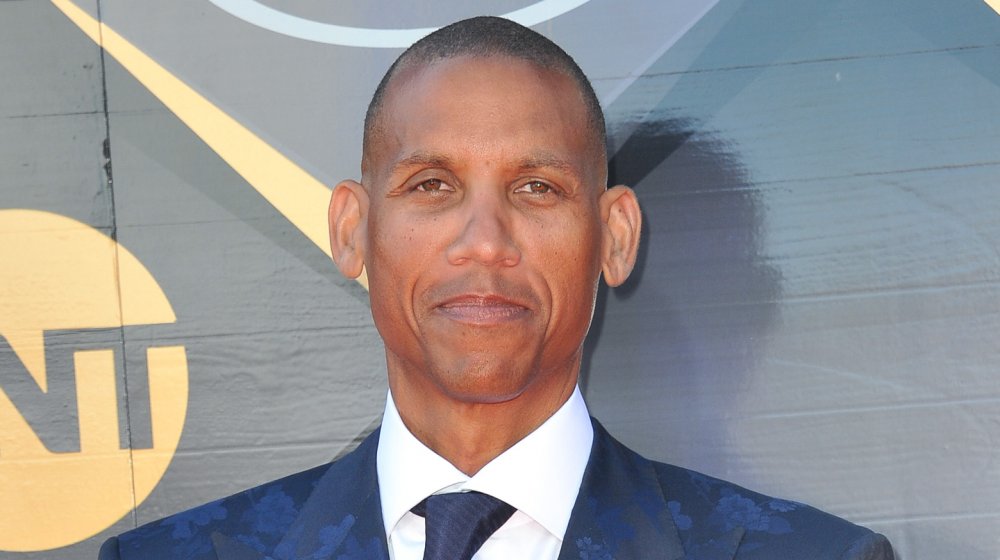 Allen Berezovsky/Getty Images
Being a star in the NBA can translate into the kind of salary that turns talented players into multi-millionaires. Just take a look at how much money Isiah Thomas, Horace Grant, and LeBron James have brought in, thanks to their ball-sinking skills. Frankly, Michael Jordan's athletically fueled fame and related business endeavors helped him become a billionaire.
Reggie Miller may not have billions of dollars to throw around like Mike, however, he also enjoys a rather enviable fortune due to his playing days. "A volatile, high-voltage scorer from the off guard position, Reggie Miller was one of the supreme shooters of any era," according to his NBA legends profile. "With 2,560 made 3-pointers, he ended his career as the NBA's greatest long range shooter" and "poured in 25,279 points to finish his career in 12th place on [the] league's all-time scoring list." 
That's the kind of stellar ability on the court that helped Miller bank millions over the years. Perhaps even more than you might have imagined.
Reggie Miller was 'one of the top paid players' in the NBA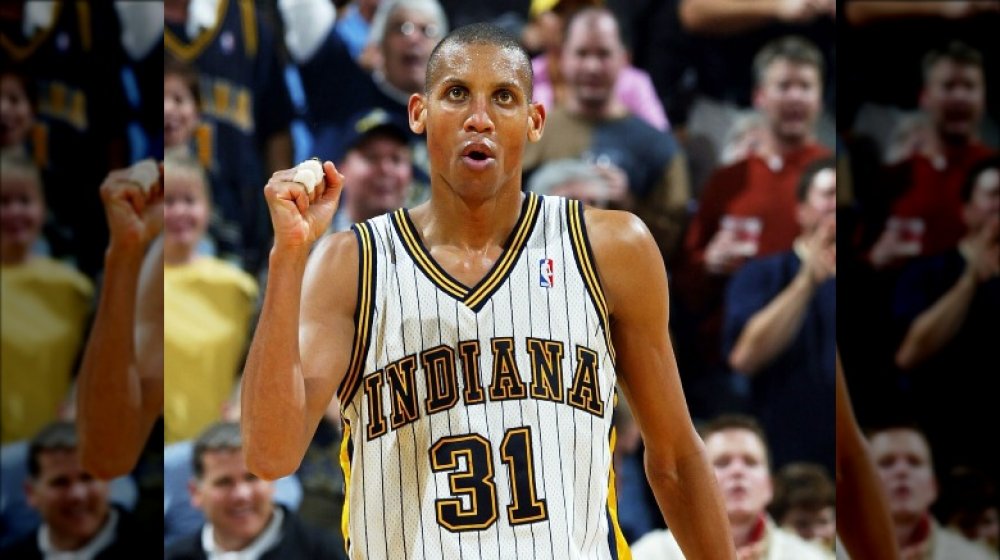 Andy Lyons/Getty Images
Reggie Miller, who Forbes notes "is one of the best shooters that has ever lived," retired from professional basketball in 2005 after a memorable and lucrative career in the NBA. Apparently, while taking the floor with the Indiana Pacers, he "was one of the top paid players in the league," according to Indy Star.
While Miller made $11.3 million for the 1996-1997 season — which meant that "only Michael Jordan and Horace Grant made more than him" — his "value peaked" during the 2002-2003 season at $12.1 million, per Indy Star. Beyond that, over the course of Miller's 18 seasons with the team, he "made a career total of $105 million." 
That type of money-making potential is what helped Miller build up a fortune that Celebrity Net Worth estimates is around $90 million, proving he had the kind of formidable and fruitful career that young players surely dream of enjoying.