What Meryl Streep Looked Like When She Was Younger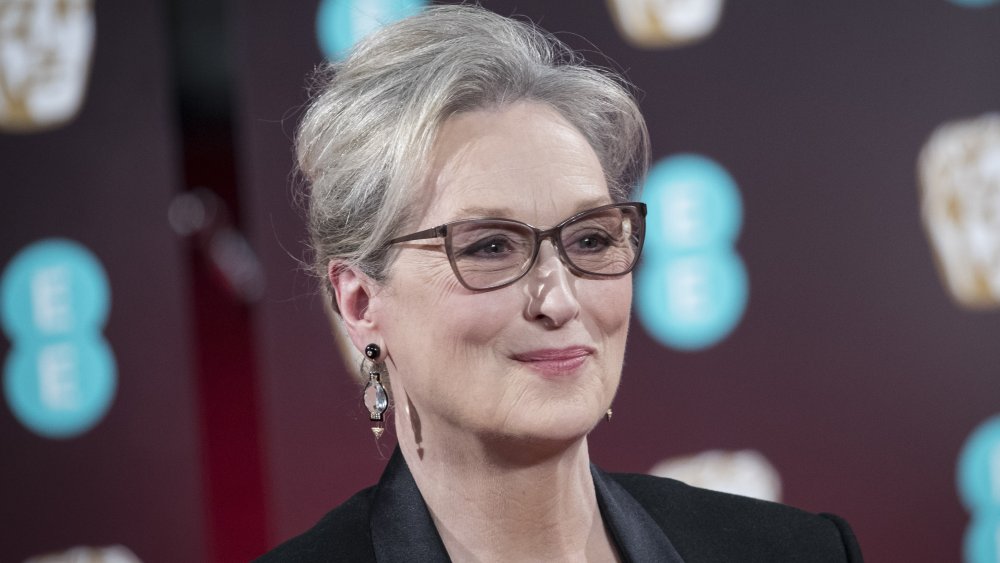 John Phillips/Getty Images
Meryl Streep is one of the most famous faces in Hollywood and there are a few reasons for that. Along with her award-winning acting skills, she also boasts camera-worthy good looks. Just like Helen Mirren, Angela Lansbury, and Dame Maggie Smith, not only is Streep an older actor who is still stunning, but she also first made her way into the business as an attractive, young performer. Granted, you may have heard the opposite considering a fake quote that went around a few years ago.
If you were online in 2015, you might have spotted a photo of Streep when she was young with a caption that supposedly revealed a situation she faced early on in her career. "This was me on my way home from an audition for King Kong where I was told I was too 'ugly' for the part," it read (via E! News). Noting that the "one rogue opinion" could have either "derail[ed her] dreams of becoming an actress" or "force[ed] her to ... believe in [her]self," she apparently, "took a deep breath and said 'I'm sorry you think I'm too ugly for your film but you're just one opinion in a sea of thousands and I'm off to find a kinder tide.' Today I have 18 Academy Awards."
Inspirational story? Yep. True story? Nope. Not only is the Oscar count off, but apparently Streep was never told that she was too ugly, probably because she has always been undeniably beautiful.
Meryl Streep was once 'anxious' about her appearance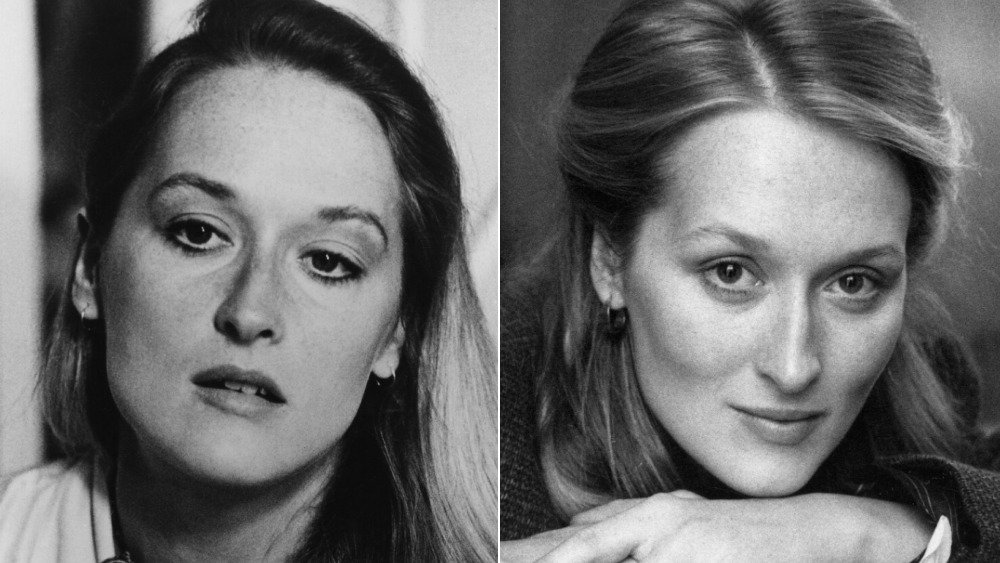 Keystone, Evening Standard/Getty Images
Meryl Streep has always had the kind of face that would inevitably be admired, even if she wasn't a movie star. With fine features that form a face that can either appear to be delicately lovely or fiercely stunning, the actor was just as gorgeous when she was younger as she is nowadays. However, despite that, she hasn't always felt confident about her looks.
When the onscreen icon was honored with a "marathon retrospective of her ... work during a gala tribute" in 2008, according to Good Housekeeping, she admitted, "They were showing clips from my earlier films. All I could see was this beautiful young woman who was anxious about whether she was too heavy or if her nose was too big. I felt like saying to her, 'Just relax and it will all be OK.'"
While Streep may have felt the pressure to look perfect as a young actor, she also opened up about the tendency for celebrities to undergo plastic surgery to maintain their looks as they get older. "It's not just women. You'd be amazed at how many men in this industry have gone down that road," she said. "I just don't get it. You have to embrace getting older."
The star added that "[l]ife is precious" and "each day is a gift." Indeed, life is beautiful, as is Meryl Streep.