The Truth About Reggie Miller's Ex-Wife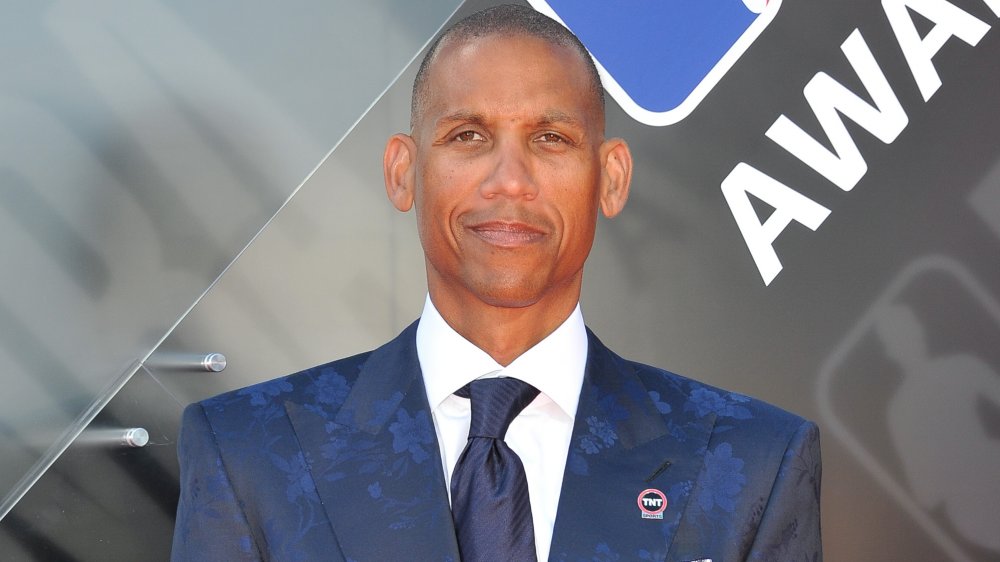 Allen Berezovsky/Getty Images
As of this writing, NBA legend Reggie Miller seems to be enjoying life with his partner, Laura Laskowski, and their two kids. It's unclear if the two are married, but Laskowski did refer to herself as his "cheerleader for 16 years and counting" in a December 2019 Instagram post. And although things appear to be relatively peaceful for the sports commentator nowadays, this wasn't always the case, as he went through a very contentious divorce with actor Marita Stavrou. 
To catch fans up to speed: The exes were introduced by Los Angeles Lakers icon Magic Johnson and got married in 1992. Then in 2000, the New York Post reported that Miller had filed for divorce from Stavrou, mere days before signing a $36 million dollar contract with the Indiana Pacers. The split came three years after their $1 million home in Indiana was burned down as a result of arson, according to AP News. Miller referred to the incident as a "twisted act," and offered a cash reward to anyone with information about the fire. The former Indiana Pacers guard said, "It saddens and amazes me that anyone could do such an ugly and hateful thing." 
As a famously private guy, Miller did not publicly address the situation again, although there have been rumors that Stavrou was somehow involved, as Deadspin noted. However, the Dinner Rush star has never been charged with any crime.
So what other drama transpired between these two? Let's just say their split was pretty contentious.
Reggie Miller and his ex-wife publicly battled it out for money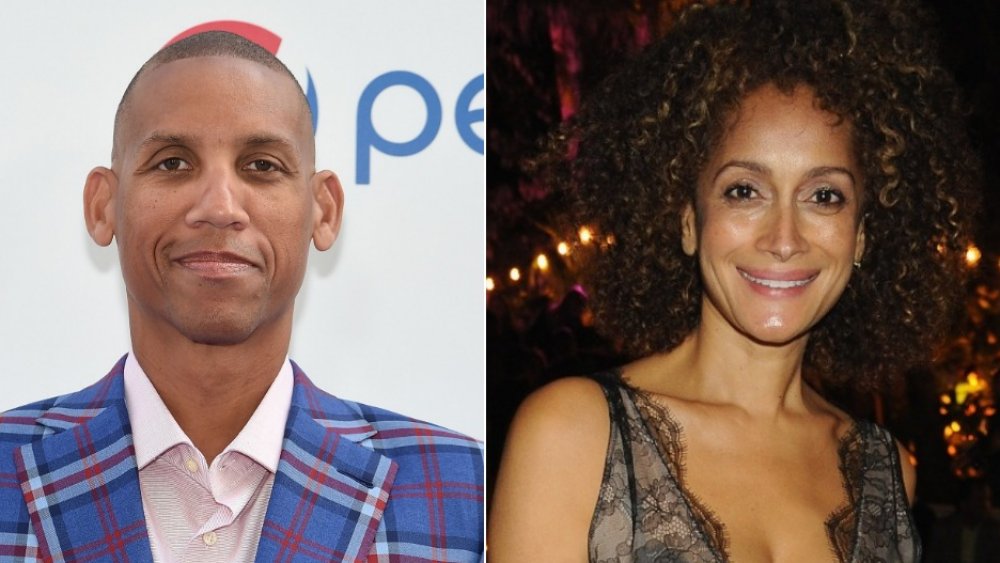 Jamie Mccarthy, Jennifer Graylock/Getty Images
In 2001, the New York Post detailed the drama surrounding Reggie Miller and Marita Stavrou's divorce proceedings, noting how the NFL star's lawyers claimed his ex was on a "witch hunt" against him. Stavrou denied this assertion, however, alleging that the NBA all-star had given large sums of money to his friends and associates so he could hide his wealth from her, which would reduce her divorce settlement amount. Miller's lawyer, Jim Buck, told the outlet, "It's absolutely ludicrous. We already gave that woman $5 million. Now she's waging this vicious attack on Reggie, just to get back at him."
Stavrou's legal team also claimed that Miller was "devious," as he had allegedly spent a lot of money on items that he had categorized as "living expenses." But the TNT sports broadcaster's lawyer insisted that there was nothing at-all sketchy about the situation, explaining, "If you make $12 million a year as a pro-athlete, that's what you do — you buy expensive jewelry and clothes and stay at fancy hotels. It's his right." 
Although Miller and Stavrou publicly battled it out over finances during their divorce, the rest of the breakup has remained very private. This is pretty standard for the former Indiana Pacers player, who prefers to be in the spotlight for his career as opposed to his personal life.
Now that we've squared away this drama, let's check out Reggie Miller's net worth.