Dina Lohan Claims Daughter Lindsay Lohan Isn't Pregnant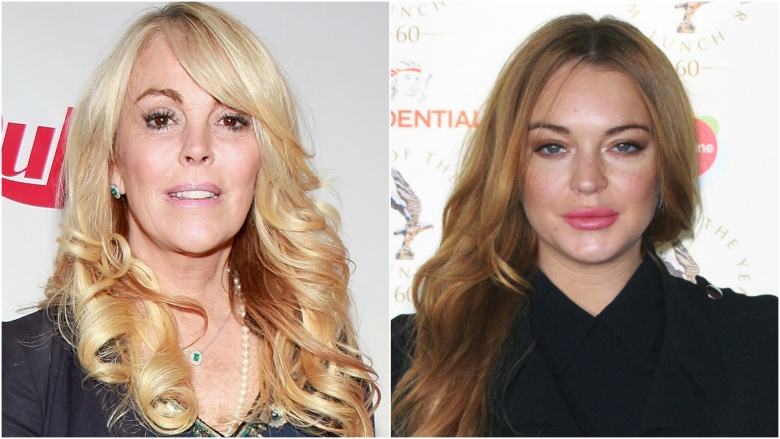 Getty Images
Despite suggestions to the contrary on Twitter, actress Lindsay Lohan is not pregnant, Dina Lohan told TMZ on Aug. 3, 2016.
According to Dina, her troubled 30-year-old daughter simply "overreacted" after she and her fiancé, Russian business heir Egor Tarabasov, had an explosive fight in London. Dina said Lindsay was "just trying to get revenge" on her 22-year-old beau.
As Nicki Swift previously reported, Lohan put Tarabasov on blast via social media during the weekend of July 22, 2016, accusing Tarabasov of cheating on her with a hooker and suggesting she was pregnant. It was later reported that cops were called to Lohan's London home when neighbors grew concerned about a heated argument between the two. In video footage of the fight, Lohan claimed Tarabasov tried to strangle her. The tweet allegedly implying she was pregnant has since been deleted.
After telling everyone to butt out of her business, Lohan fled to Sardinia, where paparazzi spotted the Mean Girls star smoking and boozing on a private yacht. The photos led some to question Lohan's pregnancy claims and others to worry she was hurting her unborn baby.
Lohan's father, Michael Lohan, told Page Six that Lohan was, in fact, preggo. "She texted it to me and told me...I don't know [how far along she is]," Michael said. "She tells me she is and I have no reason not to believe her." He admitted, "I was a little bit taken aback, but it was to be expected. She's 30 years old. She wants to have babies. She loves kids. She's had relationships with people in the past who have children and she's very close to them. She's got a very maternal instinct."
According to TMZ, Lohan still considers herself engaged to Tarabasov and believes the fight between them was simply a "bump in the road." She was reportedly photographed wearing her engagement ring in the photos on the yacht.
In other words: we have no idea what the hell is going on.