How Khloe Kardashian Really Feels About Those Pregnancy Rumors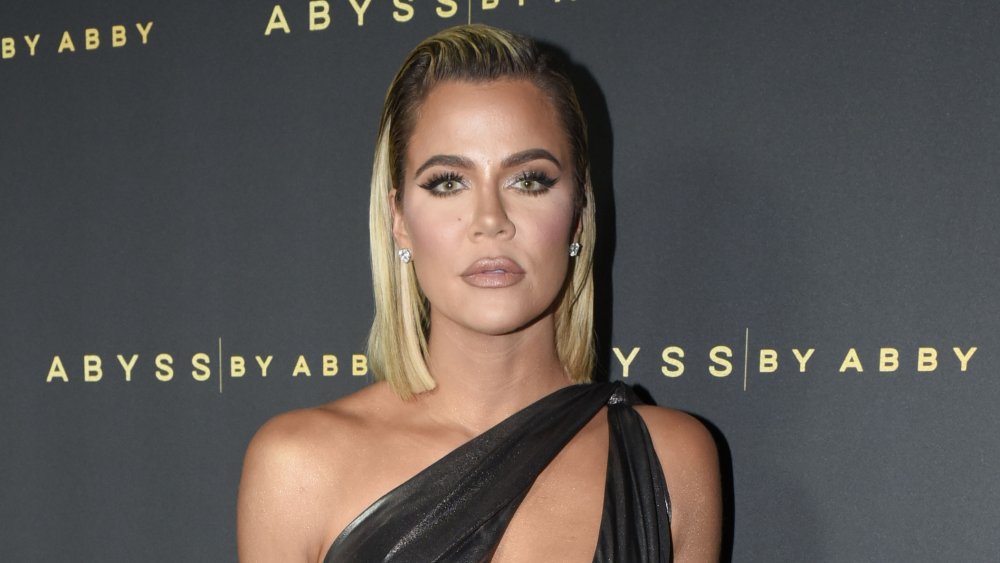 Vivien Killilea/Getty Images
Khloé Kardashian wants you to keep her name out of your mouth, thankyouverymuch. In May 2020, a rumor spread that Khloé was pregnant again with Tristan Thompson — her on-and-off boyfriend and the father of her daughter, True. But the reality star and Good American designer quickly hopped on Twitter to shut the news down, scolding fans for being so quick to jump to any conclusions about her life, her relationship, and most importantly in this case, her uterus. 
Khloé wrote in a thread of tweets, "I don't go on social platforms much these days AND this is one of the main reasons as to why I stay away. The sick and hurtful things people say. I am disgusted by so many things I am seeing. SMH people swear they know everything about me. Including my uterus. Sick." She added that people's "nasty" comments about her, all based on a rumor, were "hurtful/despicable," and pointed out that even if the rumor was true, it's her life. And she wants people to stay the heck out of it. 
The Keeping Up With Kardashians star concluded, "Funny how picky&choosy some can be with who and how you feel others should live their lives. I believe people should focus on their own lives/families, put energy into bettering the scary world we are currently living in, and try projecting positivity as opposed to nastiness." In her defense, the comments from people about this non-existent pregnancy were pretty cutting.
Fans had a lot to say about Khloé Kardashian's rumored pregnancy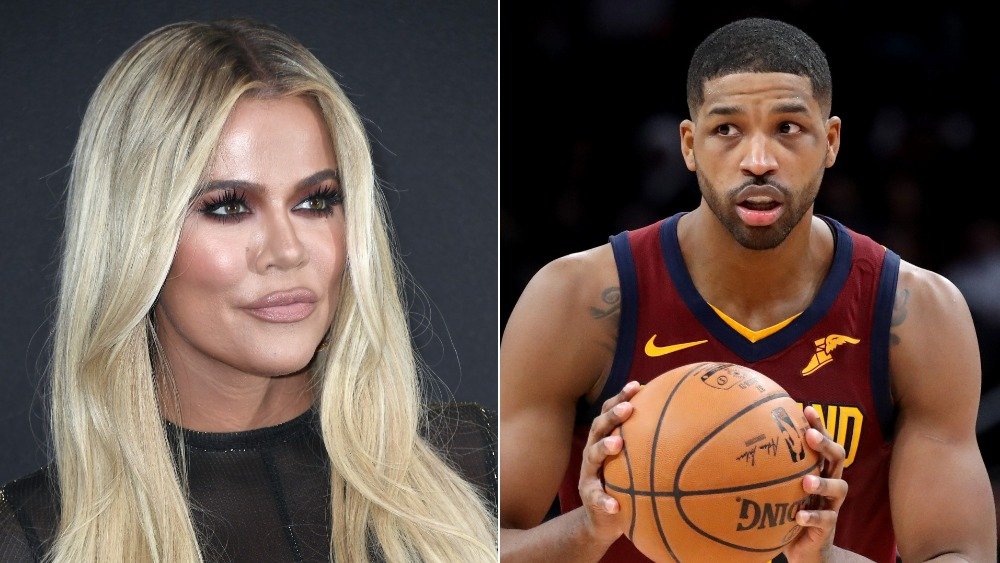 Frazer Harrison, Rob Carr/Getty Images
Khloé Kardashian's relationship with Tristan Thompson has been fraught from the very beginning. When just days away from giving birth to baby True, news broke that Thompson had been spotted cheating on her on a number of occasions. Then, in February 2019, it was reported that Thompson and Jordyn Woods, longtime BFF of Kylie Jenner, had hooked up.
Since then, Khloé and the rest of the sisters have broken ties with Woods. Khloé and Thompson also broke up for good, but remain close for their daughter and he's even appeared in Season 18 of Keeping Up With The Kardashians as they navigate this new chapter of their lives as a family. 
In light of the pregnancy rumors, fans accused Khloé of blaming Woods for the reported cheating incident and taking Thompson's side. One person tweeted, "Khloe Kardashian really tried to ruin Jordyn Woods life because Tristan kissed her to then go running back to him to have another child with him?? Make it make sense, I hate it here."
Another fan responded to Khloé's tweets shutting down the pregnancy rumors, saying, "Aw now you know how jordan [sic] felt when you tried to turn the whole world against her for your mans inability to control himself. Your family is a circus." Others piled on with similar sentiments, contributing the so-called "nasty" discourse, as Khloé put it. 
Khloé Kardashian and Tristan Thompson talked about having more kids on 'KUWTK'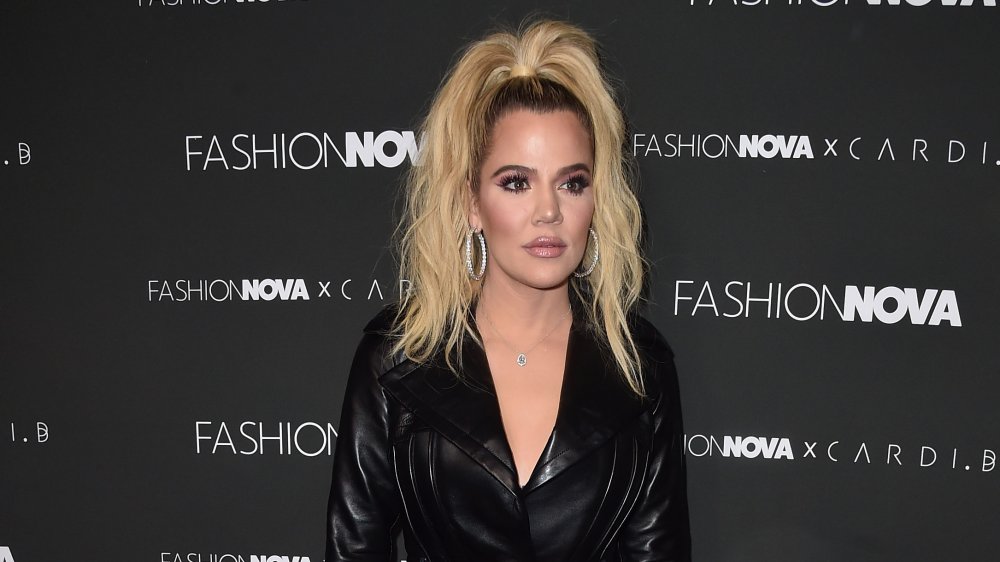 Alberto E. Rodriguez/Getty Images
The rumor that Khoé Kardashian and Tristan Thompson were going to have another baby isn't completely unfounded. On Season 18 of Keeping Up With The Kardashians, one of Khloé primary plot lines is centered on her desire to have another baby and possibly freeze her eggs — or embryos with Thompson. Episodes show the two discussing how they both want True to have a sibling, and how even though they're not technically together anymore, it would make sense if both kids had the same parents, since they would be co-parenting together anyway. 
Thompson agreed to freeze embryos with her, per People. Khloé explained her thinking on the show, saying, "He has to sign legal paperwork that he would just be my sperm donor. But you never know — like if what in three years I get married to someone and I'm like, 'You know what? I don't want that.'"
They're both in agreement that having another kid together isn't exactly the final plan — freezing embryos is more "an insurance policy," as she called it on the show. That's very different from having a baby right this very minute together. So fans should be careful about what they're reading about Khloé's uterus, lest she have to let loose on Twitter and tell everyone to mind their own business yet again.