Hugh Hefner's Son Looks Just Like The Media Mogul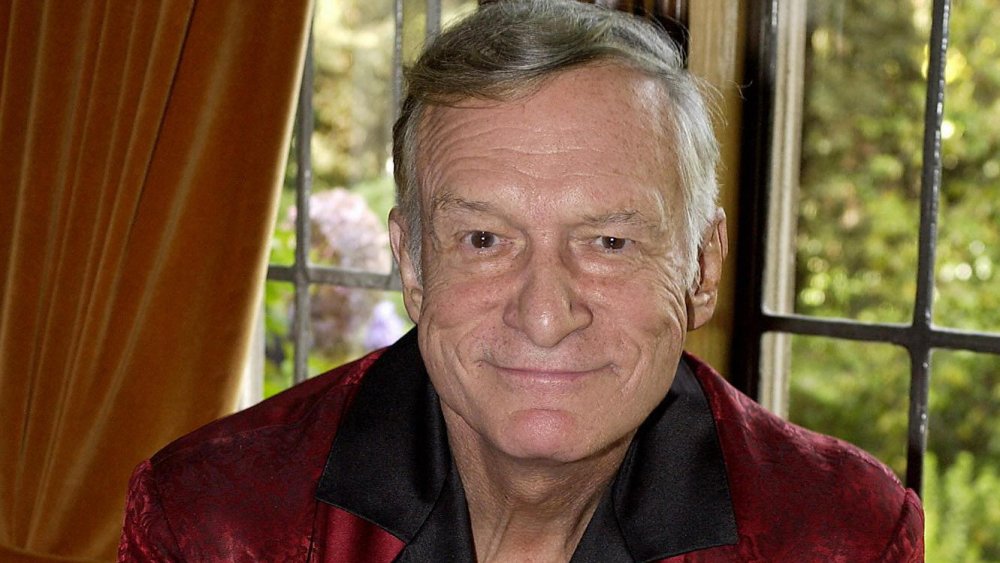 Rich Schmitt/Getty Images
Hugh Hefner's son Cooper Hefner has carried on his father's legacy in media, both by working for Playboy and by starting his own business endeavors. Now 28 years old, Cooper started working for the magazine when he was just 21, but he left temporarily in early 2016. "I wanted to participate in constructing a relevant brand strategy, one that Playboy could introduce to my generation," he said at the time, per New York Post. "It became clear... that would never be possible under Playboy's leadership, so I protested."
After Hugh stepped down, Cooper returned to Playboy as Chief Creative Officer in July 2016, according to Business Insider. He brought nudity back to the magazine to make sure "what his dad built was authentic." In 2017, Hugh passed away. 
Two years later, Cooper stepped away from Playboy to focus on new pursuits. He launched a media brand, Hefner Media Corporation, and a digital platform called Stag Daily (previously HefPost).
"Stepping away from my executive position at Playboy Enterprises was a difficult decision to come to, though it is the right decision to make," Cooper told The Hollywood Reporter. "The spirit and values of our Rabbit will remain with me always, as I with it, and I look forward to continuing to provide support in a board capacity as an advisor to the company's CEO."
Aside from possessing Hugh's entrepreneurial spirit, Cooper also inherited the media mogul's physical attributes. These two look so much alike and they have a lot in common.
Hugh Hefner's son Cooper Hefner is forging his own path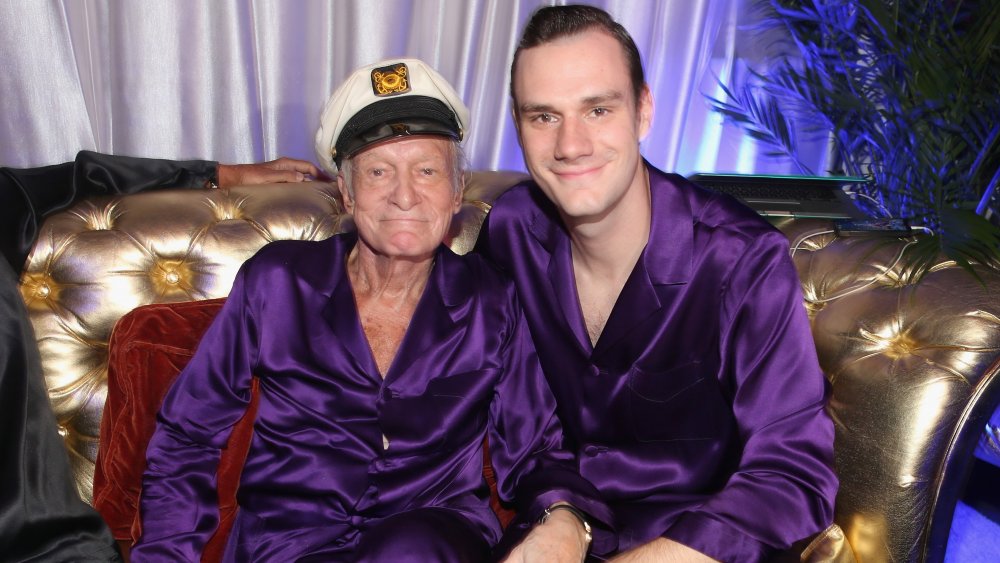 Christopher Polk/Getty Images
Cooper Hefner got married to Scarlett Byrne in November 2019. She now goes by Scarlett Hefner and is best known for her role as Pansy Parkinson in the Harry Potter movies. She broke the news that they tied the knot in a courthouse ceremony and planned to celebrate with family and friends in the future via Instagram. 
A month later, Cooper announced, "Today I informed leadership and financiers of Stag and Hefner Media Corporation I would be stepping back from focusing on launching a new company and stepping towards greater service to community and country. In a week I depart for US Air Force basic training. A new road ahead.‬"
Cooper and Scarlett are expecting their first child together in summer 2020. Cooper also revealed that his orders had him heading back to California, where he would reunite with his wife. However, he said, "Hugs and more will be delayed as I will be self quarantining for two weeks as a precautionary measure for both her and our little one when I'm back in Los Angeles."
While Cooper did follow in his dad's footsteps with his foray into media, he truly fulfilled Hef's legacy by striking out on his own and doing work that he believed in. And, soon enough, there will be another little Hefner joining the famous family, most likely inheriting that pioneering spirit and signature Hefner face from Hef and Cooper.