Melissa Etheridge Opens Up About Her Son Beckett's Death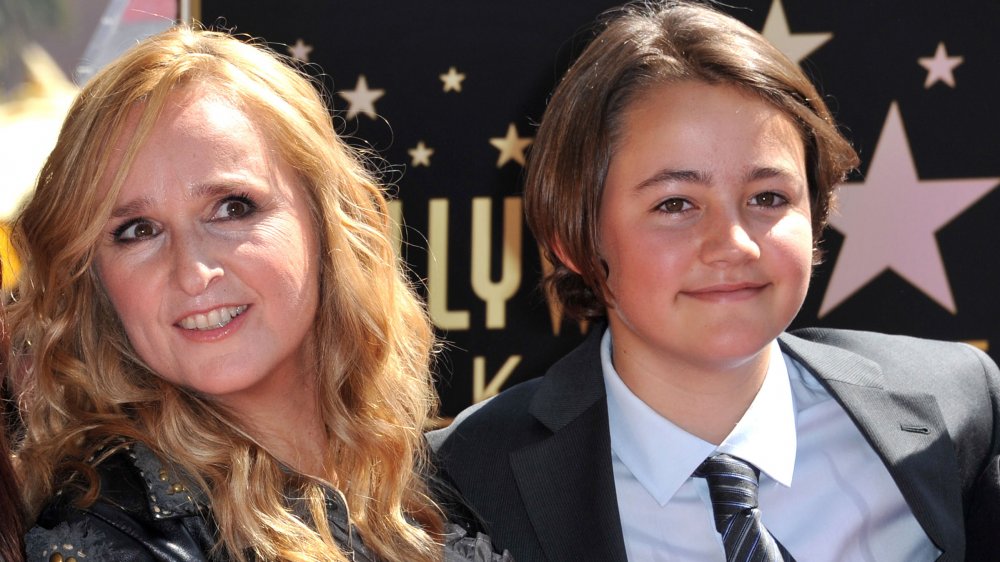 Chris Delmas/Getty Images
On May 13, 2020, singer-songwriter and queer icon Melissa Etheridge took to Twitter to confirm that her son, Beckett Cypheridge, 21, had died from a drug overdose.
"We're sad to inform you that Melissa's son Beckett passed away and there will not be a Concerts From Home show today. – #TeamME," read the tweet, composed by her management team. The note also informed Etheridge fans of the postponement of her ongoing web-based Love Series concerts, which the rock star set up for fans after stay-at-home orders were placed en masse due to the coronavirus pandemic.
The following day, Etheridge posted her own heartfelt message on social media, in which she not only gave followers insight into her own personal tragedy but also shed light on another plague that has also impacted Americans over the last decade: the opioid crisis.
"Today I joined the hundreds of thousands of families who have lost loved ones to opioid addiction," the "Come to My Window" singer wrote in her tweet. The U.S. Department of Health and Human Services deemed the significant increase of opioid-related deaths in America a bonafide epidemic in 2013. "My son Beckett, who was just 21, struggled to overcome his addiction and finally succumbed to it today," Etheridge said. "We struggled with what else we could have done to save him and in the end we know he is out of the pain now."
Concluding the note, Etheridge made a promise to her fans: "I will sing again, soon. It has always healed me."
LGBTQ pioneer Melissa Etheridge showed the world that family is family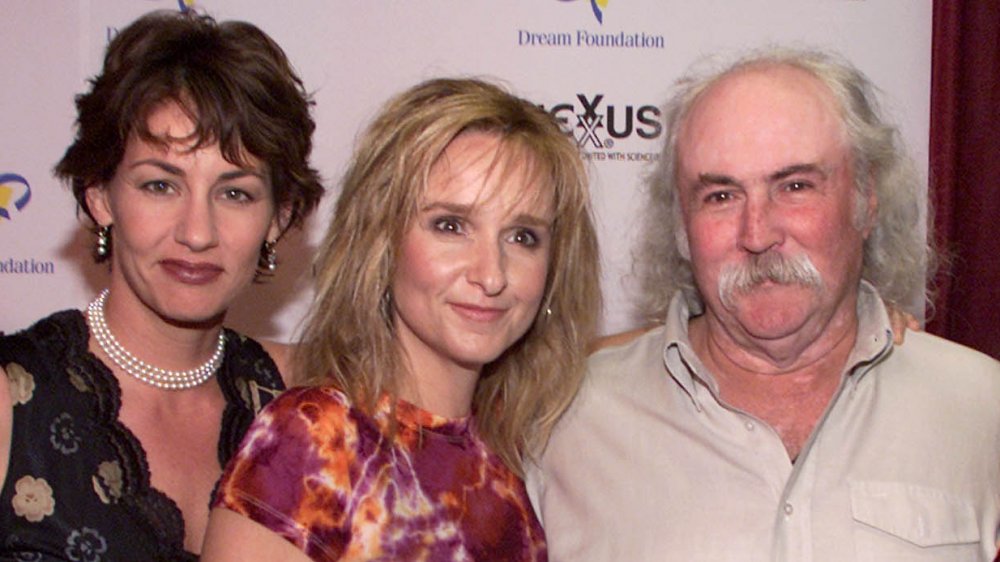 Kevin Winter/Getty Images
At a time before either marriage equality or LGBTQ representation in media was a speck on the horizon of the cultural landscape, Melissa Etheridge paved the way for members of the queer and transgender community to live openly as themselves — and her journey into parenthood was no exception. The musician, along with her then-wife, prominent filmmaker Julie Cypher, made headlines after giving birth to their son, Beckett Cypheridge, in 1999, and their daughter, Bailey Cypheridge, in 1997. According to The New York Times, the children's surnames are a portmanteau of their parents' names.
In 2000 — the same year Etheridge and Cypher ended their relationship — it became public that the sperm donor the couple had used for both of their children was Crosby, Stills, Nash & Young musician David Crosby. All three (pictured above) appeared on 60 Minutes in what proved to be an eye-opening introduction to queer and non-traditional family structures and co-parenting strategies for the average American (or heteronormative) viewer.
"I do not believe that my children will be wanting in any way because they didn't have a father in the home every single day," Etheridge said at the time. "What they have in the home is two loving parents. I think that puts them ahead of the game."
If you or someone you know is struggling with substance abuse and mental health, please contact SAMHSA's 24-hour National Helpline at 1-800-662-HELP (4357).