This Is Lil Wayne's Favorite Rapper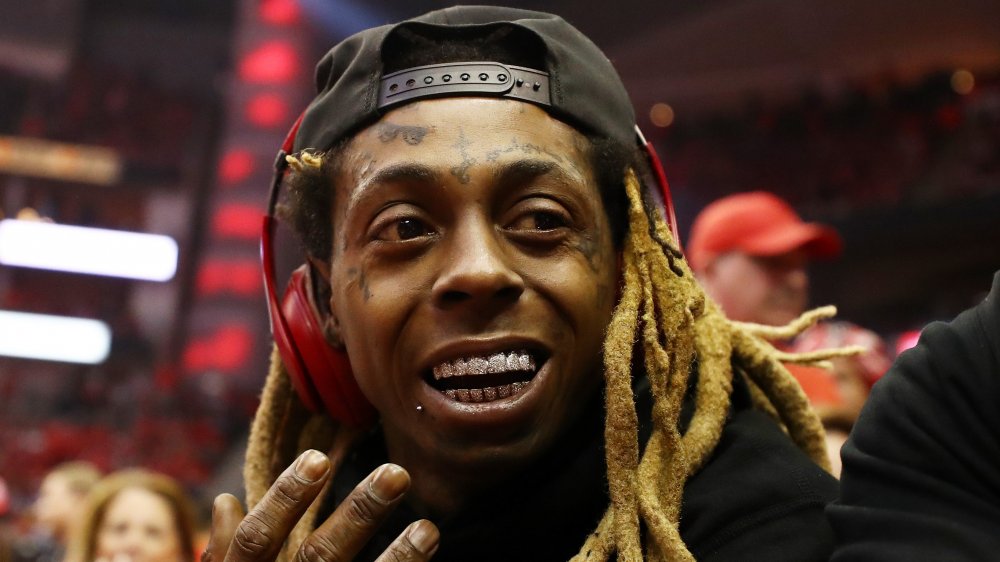 Ronald Martinez/Getty Images
While some might be divided over whether Lil Wayne is one of the greatest rappers of all time, one of the worst rap rock musicians (we're looking at you, Lil Tunechi's 2010 album Rebirth), or simply, as the Washington Post once put it, just plain "weird," it's undeniable that — in spite of his troubled childhood — the rapper has risen to the top and cemented a place in hip-hop history as one of its greatest forces. 
That being said, given his status in the music industry, his opinion carries a bit of weight, meaning that whoever the New Orleans-born performer deems as his favorite artist is, to put it simply, a member of a figurative pantheon of greats.
In that vein, it's no surprise that the internet has been abuzz over Lil Wayne's name-drop regarding his go-to wordsmith — one that hasn't been in the public eye nearly as long as the Young Money Entertainment CEO. So who is Lil Wayne's favorite rapper and why? The answer might not be what you expect.
Lil Wayne's favorite rapper can't be deterred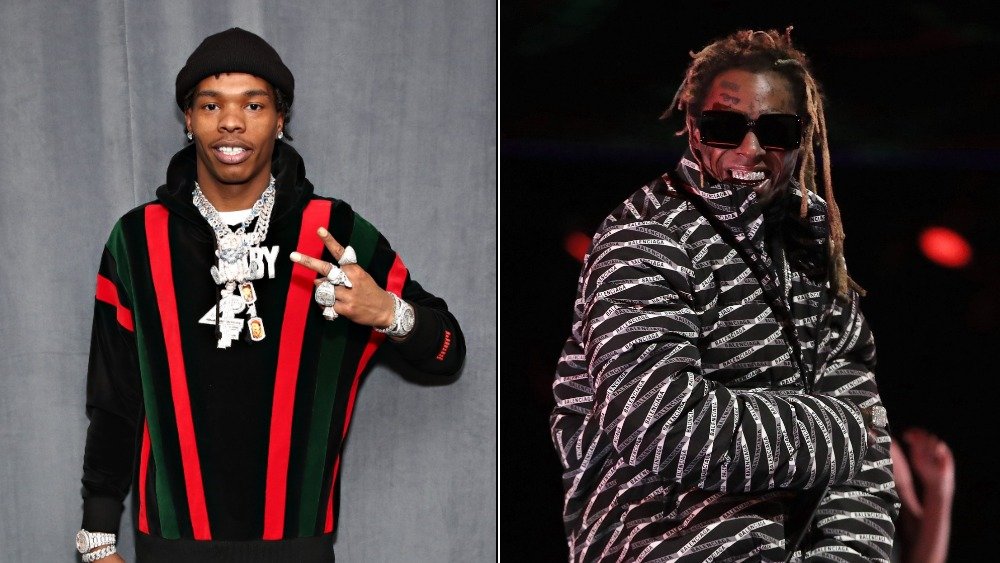 Getty Images
Though Lil Wayne has spoken in the past of his admiration for hip-hop icons like Jay-Z and Birdman — both of whom he's had complicated relationships with over the years — the subject of his public praise is from a younger generation of rappers. In fact, you might even say the up-and-coming rapper's name is befitting of a symbolic passing-of-the-torch for the future of hip-hop: Lil Baby.
During an appearance on the podcast All That Smoke in April 2020, Lil Wayne waxed poetic on the subject of Lil Baby's talents to co-hosts (and former NBA stars) Stephen Jackson and Matt Barnes, highlighting his intuition, intelligence, and open-mindedness (via Complex). According to the five-time Grammy winner, his praise is far from unqualified. In fact, his accolades stem from his own experience collaborating with the younger rapper firsthand.
"I was in a session with him before," began Lil Wayne. "He heard a beat come on out of the blue that I was working on. It was an uptempo beat. It was probably a feature for somebody. Baby was like 'I couldn't even begin to rap on no s**t like that,'" Wayne said on the show.
According to Lil Wayne, however, his protegé was undeterred, despite his initial self-doubt. "After that session, I done heard two or three songs like that come out that he done did. I was like 'See, he went right back and figured it out,'" he added.
Lil Wayne is generous in his praise for Lil Baby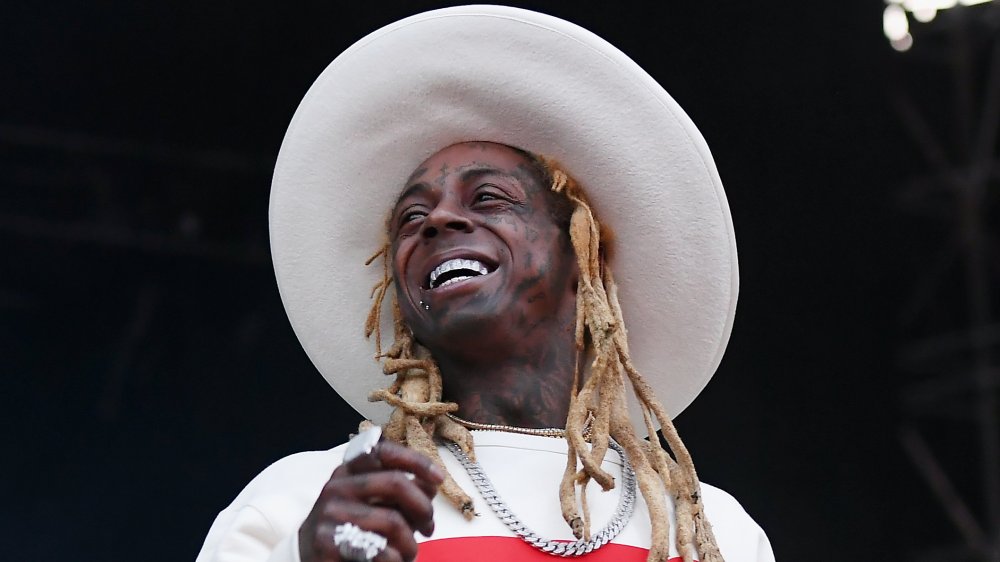 Nicholas Hunt/Getty Images
April 2020 wasn't the first time that Lil Wayne opened up about his reverence for Lil Baby. As per Complex, Lil Tunechi gave the Atlanta-raised rapper a shoutout during a segment of the media site's web series Sneaker Shopping, which popped up on the internet on March 30, 2020 — a week before his stint on All That Smoke. 
Though he didn't go into detail as to what the Quality Control label artist had done to earn such high praise, it's likely it stems from collaboration on past projects, among which include a cameo on the Lil Baby track "Forever" from his 2020 album My Turn and the Wayne hit "I Do It," which debuted in January 2020.
While it's unclear as to which recording session Lil Wayne was referring to during his slot on All That Smoke, it seems that the performer's love for Lil Baby isn't going to fade anytime soon, which is certainly a good thing for fans who hope the two gifted rappers will collaborate again in the near future. Side note: admiration aside, given the success of "Forever," it's very likely that a future collab is in the cards.