Steve McQueen's Grandson Looks Just Like The Legend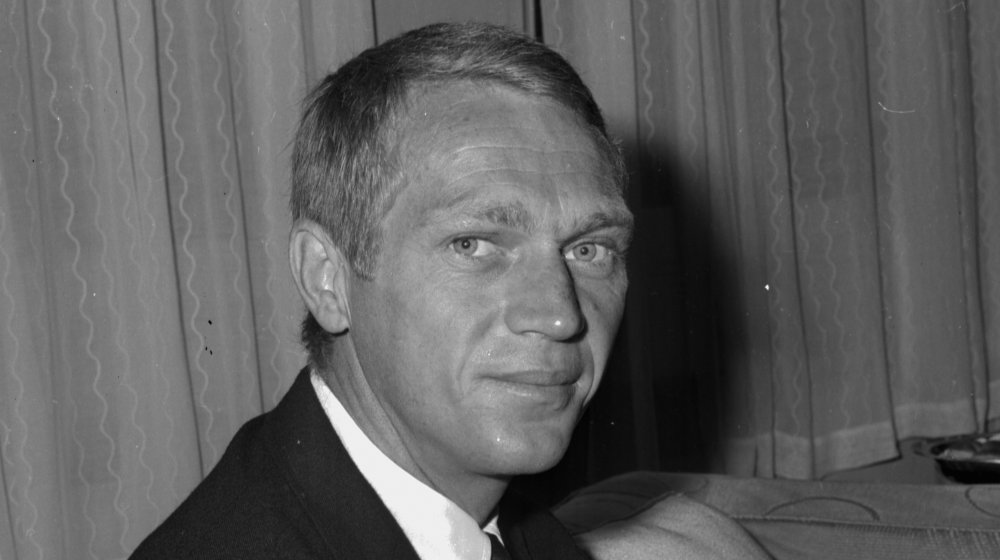 Larry Ellis/Getty Images
Some kids born into famous Hollywood families occasionally hit the genetic jackpot, inheriting both their relatives' A-list level talent and camera-worthy looks. Just take a look at Kirk Douglas' grandson Cameron Douglas, Gregory Peck's grandson Ethan Peck, and Debbie Reynolds' granddaughter Billie Lourd, not to mention John Wayne's grandson Brendan Wayne, and Anne Gwynne's grandson Chris Pine. The same can be said for the grandchild of the late onscreen legend Steve McQueen, who we discuss after the jump.
The star of films like The Magnificent Seven (1960), The Great Escape (1963), The Cincinnati Kid (1965), and Bullitt (1968), Steve was also the father to Chad McQueen, according to Vanity Fair. The younger McQueen (whose middle name is Steven) followed his father into show business and appeared in 1984's The Karate Kid, as well as its sequel, which premiered in 1986.
In turn, Chad's son has tried to make his name in the family business — and it's a very familiar name.
Steve McQueen's grandson inherited his name along with his looks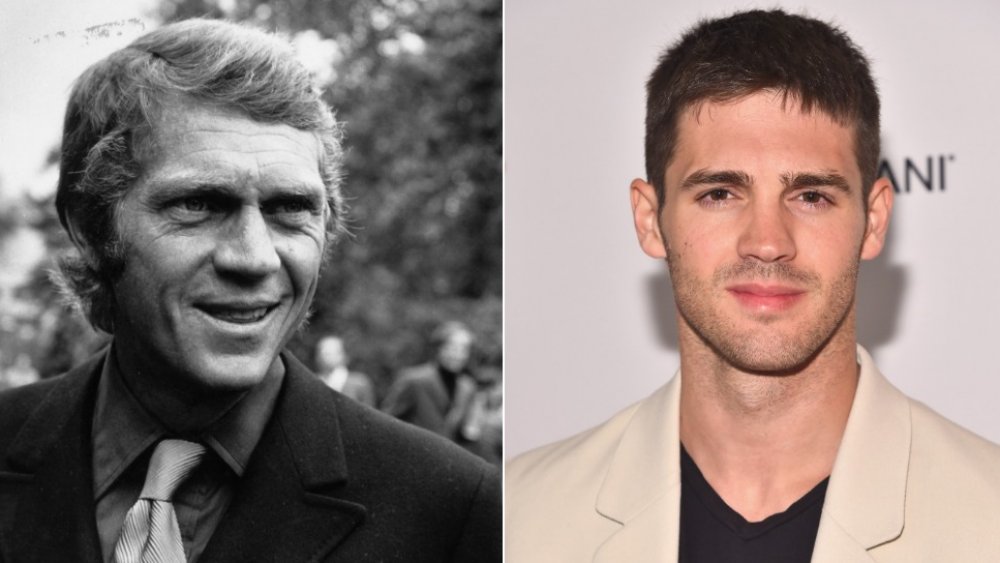 Mccarthy, Alberto E. Rodriguez/Getty Images
One of the only differences between the late Steve McQueen and his grandson, Steven R. McQueen, is the fact that the younger actor uses his full first name and his middle professionally. Otherwise, the similarities the two men share are beyond striking, and that includes their appearance. Compare their noses, their jawlines, and even their body-types, and it becomes perfectly clear these two stars are related.
Steven, who fans will recognize from his roles as Kyle Hunter on Everwood, Jimmy Borelli from both Chicago P.D. and Chicago Fire, and Jeremy Gilbert on The Vampire Diaries, told Vanity Fair in 2011 that sharing a name with an iconic star adds "a little fuel in the fire" when it comes to his motivation to succeed. However, he did admit that any comparisons might be easier to deal with due to the fact that there's "a generation gap between" them.
He also recalled watching his "grandfather's projects with admiration" when he was younger, explaining that he "looked up to him." However, despite the fact that he is his grandfather's lookalike on the outside, Steven noted that "at the end of the day you have to be true to what's inside." Well-said.