Here's How Much Lance Armstrong Is Really Worth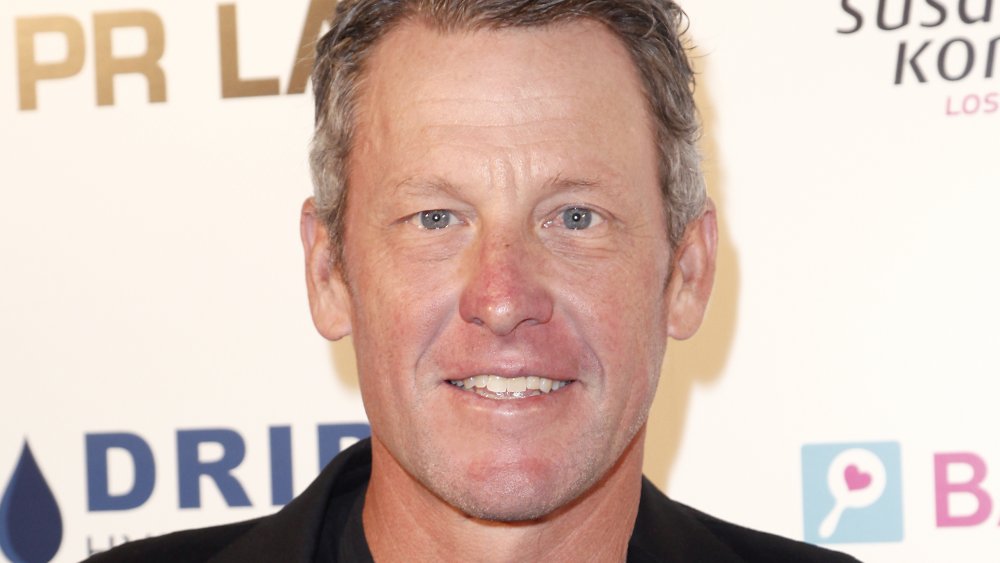 Tibrina Hobson/Getty Images
Lance Armstrong captured the hearts of millions in the 1990s and 2000s with his heart-wrenching yet inspirational story of perseverance and survival. But the athlete later fell from stardom after allegations of performance-enhancing drug use, effectively pumping the breaks on his historic and world-renowned career as a competitive cycler.
Armstrong first flexed his athletic muscle at 10 years old when he took up swimming and running, per Biography. At 13, he plunged into competitive cycling and eventually became a professional triathlete, scoring championships in the 1989 and 1990 national sprint-course triathlons. 
Shortly after, Armstrong decided that cycling was his one true love and honed in on the sport. He trained with the U.S. Olympic development team when he was still just a teenager and a senior in high school (don't worry, he still managed to earn his high school diploma thanks to private classes). 
Although the world eventually discovered the dark reason behind Armstrong's outstanding athletic performances, the cyclist still enjoyed a career that left him with notoriety and a happy bank account. Let's explore how much Armstrong is worth today and how that's changed over the years.
Lance Armstrong's net worth has taken some hits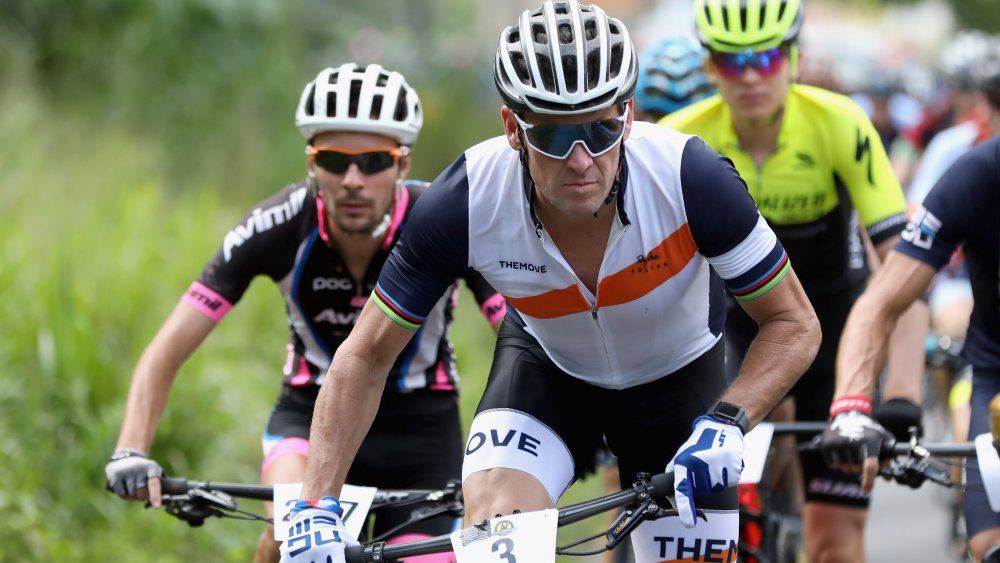 Ezra Shaw/Getty Images
At the peak of his career, Lance Armstrong was worth around $125 million, according to Sportscasting. He made over $20 million each year, largely from endorsements. When he was tragically diagnosed with testicular cancer, he raised almost $500 million for cancer research through his charity, Livestrong (via The New York Times).
After he survived the battle and hopped back on his wheels, though, he suffered a financial hit. Despite his interest in returning to competitive racing, French cycling team Cofidis dropped his annual contract, making him a free agent, per the Associated Press. Prior to his cancer diagnosis, the contract had been worth $2 million for two years. He was eventually able to find sponsorship from the United States Postal Service team, which afforded him $200,000 annually (via Biography). He went on to smash cycling records, win multiple Tour de Frances, and snag an Olympic medal.
All that changed when allegations of doping came to light. Armstrong eventually admitted that he'd used performance-enhancing drugs since the '90s, and his finances took a nosedive along with his career (via ABC News). Once worth $125 million, the former world champion, cancer survivor, and icon is now worth less than half that amount. According to Celebritynetworth, he's worth an estimated $50 million.
Despite the success story gone sour, Armstrong remains a wealthy figure. He opened up more about his fraught journey with cycling and performance-enhancing drugs in a new ESPN documentary, "Lance."