This Is Why Lady Gaga Didn't Want To Be Friends With Ariana Grande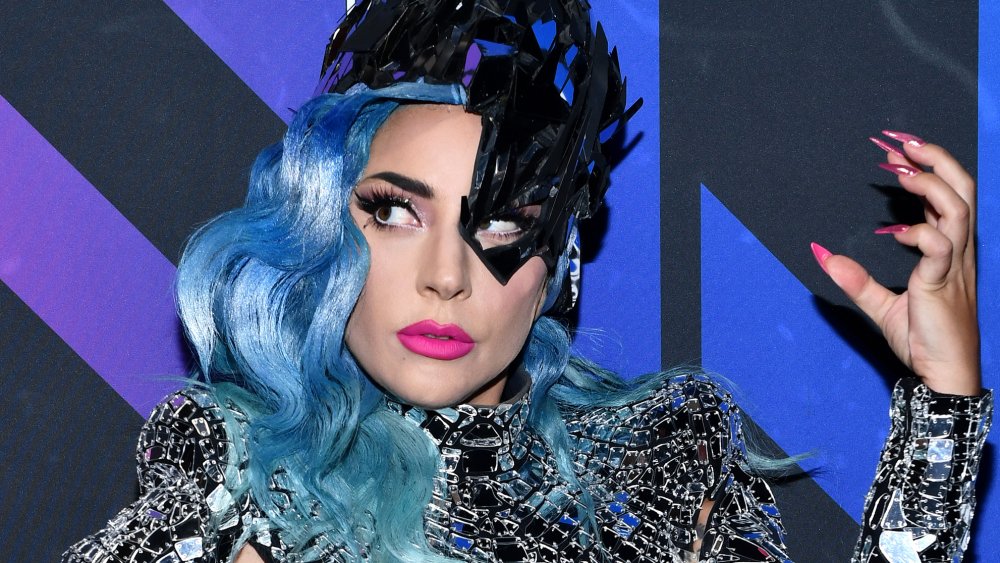 Dimitrios Kambouris/Getty Images
Lady Gaga and Ariana Grande may seem like close pals now, but that wasn't always the case. The two superstars, who just released their hot collab "Rain on Me," struggled to get to where they are now, and it's all because Lady Gaga was "too ashamed" to get close to Grande. 
Gaga recently opened up to Apple Music host Zane Lowe in an exclusive interview about her new album, Chromatica, discussing her past sexual abuse and her friendship with Grande.
While recording their track, Lady Gaga said she struggled to process how the hardships in Grande's life had affected her. Gaga told Lowe that the 2017 bombing at Grande's concert in Manchester, England, and the 2018 death of Grande's ex, rapper Mac Miller, weighed heavily on her, even though Grande had seemingly remained strong.
"When [Grande] came into the studio, I was still crying and she was not," Gaga said (per the Daily Mail). "And she was like, 'You're going to be OK. Call me; here's my number. And she was so persistent. She would try over and over again to be friends with me. And I was too ashamed to hang out with her because I didn't want to project all of this negativity onto something that was healing and so beautiful." 
Gaga said Grande saw right through it. "And eventually she called me on my sh*t. She was like, 'You're hiding.' And I was like, 'I am hiding. I'm totally hiding.' And then this friendship blossomed." 
Lady Gaga became 'like a sister' to Ariana Grande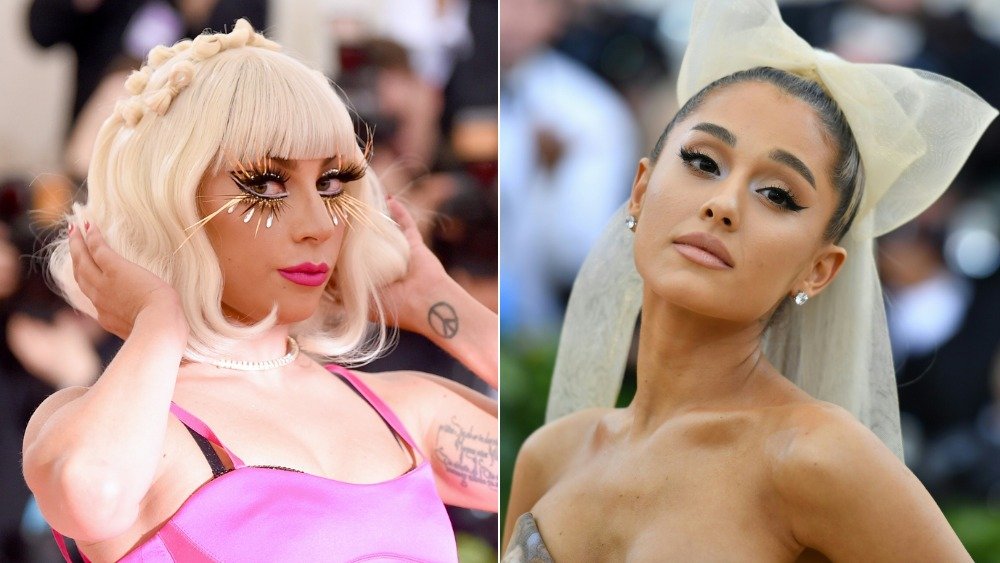 Jamie Mccarthy, Angela Weiss/Getty Images
Once Lady Gaga moved past her insecurities, her friendship with Ariana Grande grew into one of mutual respect and adoration. They've both been singing each other's praises while promoting "Rain on Me." In a very sweet tweet, Grande said Gaga feels like "a sister to me." Not to be outdone, Gaga reciprocated the love, tweeting: "You inspire me." 
In a 2020 Apple Music interview, Gaga,34, said she viewed the opportunity to record with Grande, 26, as a chance to mentor the artist. Gaga said she didn't have a female mentor to lean on when she was coming up in the music industry, per Variety. Being able to be that positive influence for Grande helped Mother Monster heal some of her old wounds. Gaga said she encouraged Grande to always be authentic. "Anything that you feel chains you, any pop cultural construct that you feel you have to live up to, I'd like you to please forget about it and be yourself," Gaga said.
Lady Gaga says Chromatica is about 'radical acceptance'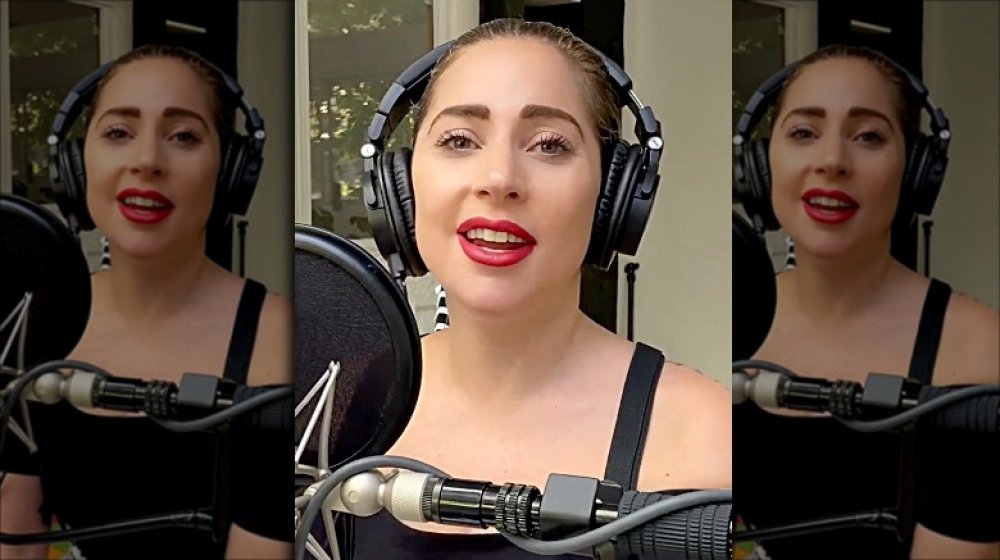 Getty Images
Three and a half years after her last album, Joanne, Lady Gaga will finally release Chromatica on May 29, 2020. The highly-anticipated project — Gaga's sixth studio album since 2008 — features the "Rain on Me" collaboration with Ariana Grande as well as collabs with other giant artists, including K-pop sensation Blackpink and Gaga's mentor, Elton John.
The Oscar-winner credits John with not only guiding her career but also helping her mentally and emotionally heal from being sexually abused by a music producer in the past — a story she shared with Zane Lowe in an Apple Music interview. "Elton's always really challenged me to take care of my artistry and to really take care of myself," Gaga said (per Variety). "And I really, really honor that about him. He is so, so uniquely special."
Chromatica is a dance album that harkens back to Lady Gaga's roots in fun, upbeat pop music — a genre she has moved away from for the past several years. But while the music will be made for dancing, Lady Gaga told Lowe that the subject matter will still be important. "I think that the beginning of the album really symbolizes, for me, what I would call the beginning of my journey to healing, and what I would hope would be an inspiration for people that are in need of healing through happiness, through dance," she said. "And that's in what I would call radical acceptance."
If you or someone you know has been the victim of sexual assault, you can call the National Sexual Assault Hotline at 1-800-656-HOPE (4673) or visit RAINN.org for additional resources.