The Truth About Lil Wayne's Relationship With His Daughter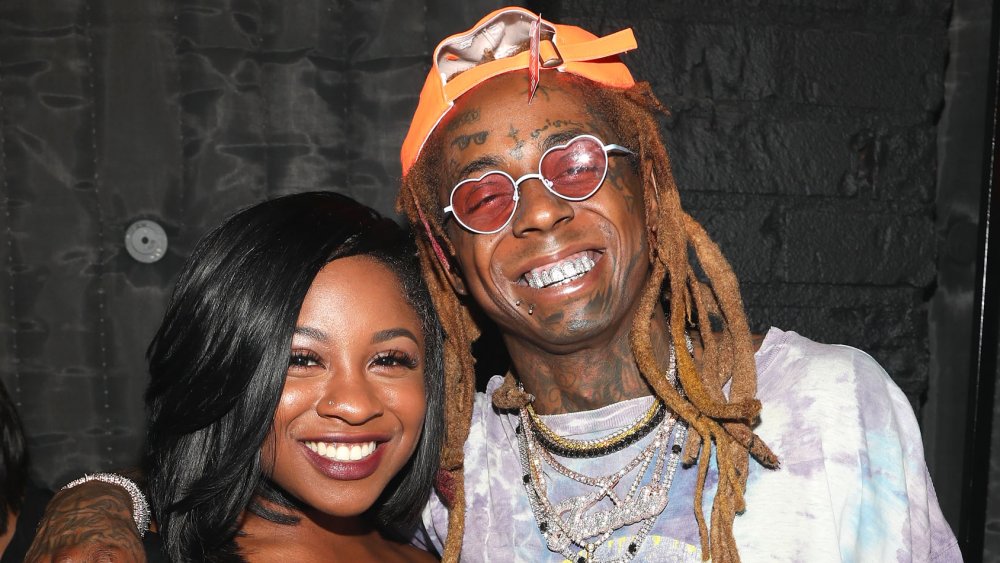 Jerritt Clark/Getty Images
Rapper Lil' Wayne — real name Dwayne Michael Carter Jr. — has four children with four different women. His first child, Reginae Carter, entered the world in 1998, when Lil' Wayne and his girlfriend at the time, Toya Wright, were just teenagers. Although the pair eventually broke up, they continue to be excellent co-parents and friends. The two even got hitched in 2004 but got divorced in 2006 as Wright found it difficult to cope with the rapper's celebrity lifestyle, according to an interview with DJ Vlad.
Thanks to exes' strong bond, Lil Wayne is especially close to Reginae. "I love you so much, father!" the aspiring actor wrote on Facebook in honor of her dad's 37th birthday. "Not only are you talented but you're so intelligent and wise. I love getting advice from you. Keep being a great dad! If you ever need any reassurance that you are the goat (not just with this music stuff) with everything!"
Now that we've given you a brief rundown, let's look closer into Reginae's real relationship with Lil' Wayne.
Reginae Carter goes to her dad for advice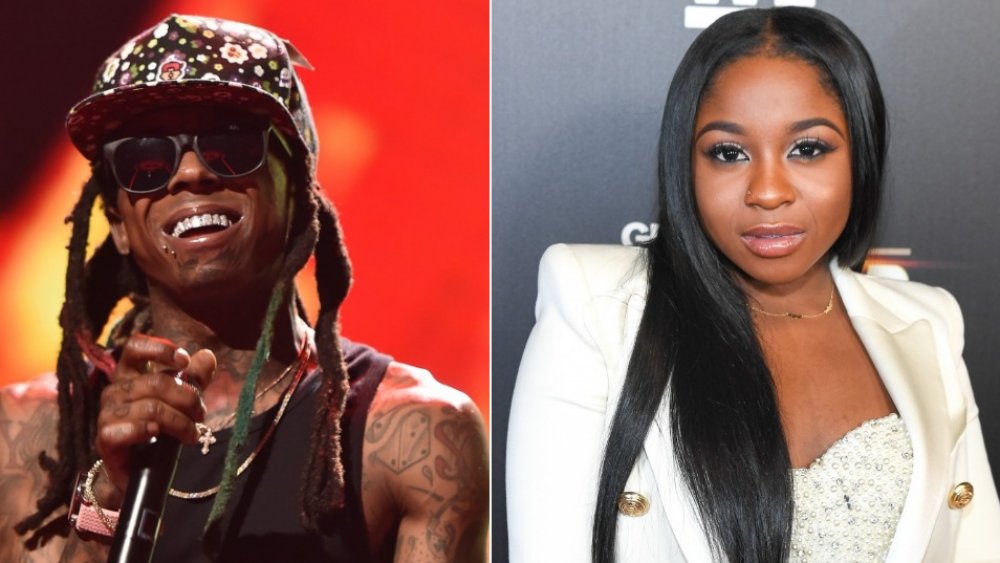 Kevin Winter, Paras Griffin/Getty Images
Reginae Carter was in a relationship with rapper YFN Lucci from 2018 to 2019, and at one point their romance took a very serious turn. It all came to a head during a 2018 episode of Family Hustle, when Reginae talked about dropping out of Clark Atlanta University to spend more time YFN Lucci, a move that sparked some criticism from the viewers, per BET. 
Reginae's relationship didn't last in the end, and she turned to her famous dad for comfort. "My father told me that sometimes when people don't know love themselves, they can't love other people, and you can't blame them for that," she revealed during an episode of Family Hustle (via Complex). She joked, "Sometimes people just don't know how to love. Lil Wayne! He made the song! 'How to Love.'"
However, in a 2019 episode of Family Hustle, Reginae admitted that her dad can be "intimidating." As she told her counselor during a therapy session, the rapper has the tendency to be "very to himself" and "not as affectionate." She said, "I don't know how to come into his world sometimes." 
Of course, we wish the best for Reginae Carter and Lil Wayne's bond going forward.