How Old Was Lil Wayne When He Started Rapping?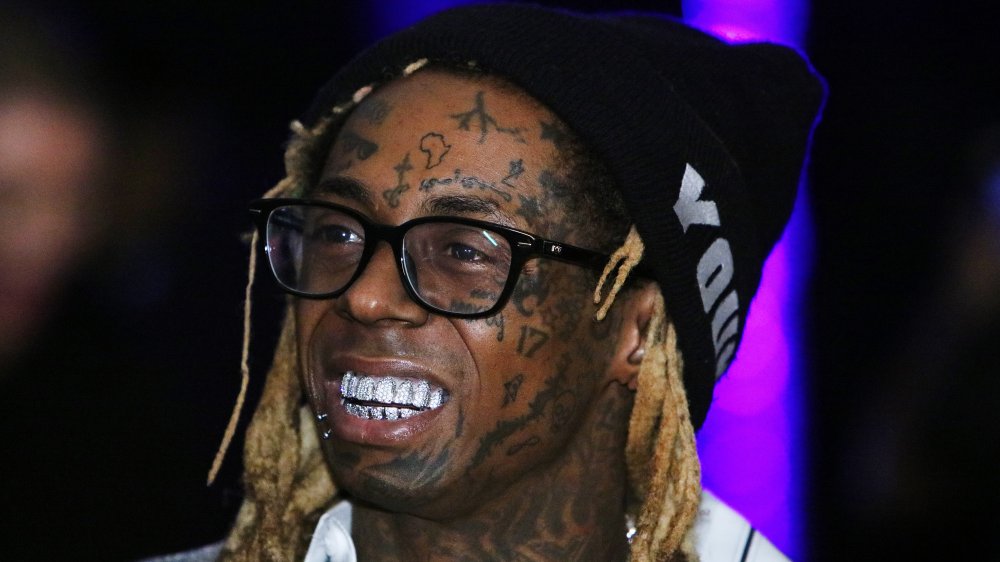 Jeff Schear/Getty Images
Lil Wayne (real name Dwayne Michael Carter Jr.) has been in the rap game for decades and is now an industry legend. Known for his biggest hits such as "Lollipop" and "A Milli," the Louisiana-born artist is worth a whopping $150 million — with a swanky pad to prove it.
Since making it big, Lil Wayne has made a continuous effort to help out aspiring rappers. Perhaps it's because he understands the extreme hustle required to make it in the industry. Founding his label, Young Money Entertainment, in 2003, Lil Wayne has since signed now-industry greats like Drake, Nicki Minaj, and Christina Milian. "It was just like crazy, crazy things that [go] on in Wayne's life every day," mused Drake to Interview magazine in 2011. "Everybody's a Lil' Wayne fan."
After paving his own highly successful career path, it looks like Drake still hasn't forgotten who helped him get to where he is. Inviting Lil Wayne on stage at a Miami concert in 2018, Drake later wrote on his Instagram page: "I encourage all of you to seek out mentors that challenge you to think for yourself and guide you to find your own voice." 
These days, there's no denying that Lil Wayne is a household name, but, once upon a time, the "Uproar" rapper was trying to break into the business, too. Let's find out how old Lil Wayne was when he started rapping.
Lil Wayne was extremely young when he began rapping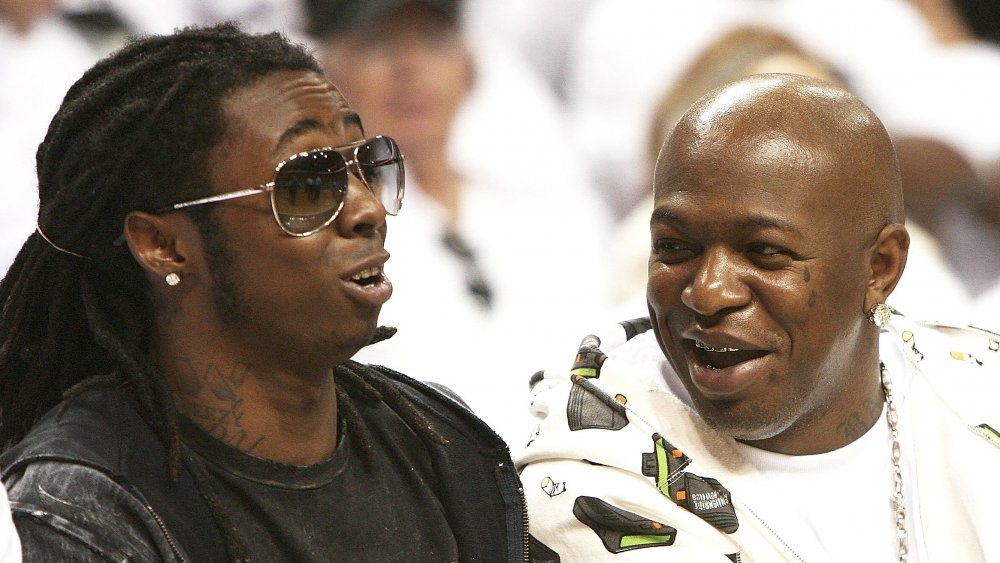 Doug Benc/Getty Images
It's truly remarkable how young Lil Wayne was when he started making a name for himself in the rap industry. According to Vibe, in 1997, when Lil Wayne was only about 15-years-old, he, along with Turk (Tab Virgil Jr.), and Juvenile (Terius Gray), formed a group they dubbed the Hot Boys. As the outlet notes, the name was "inspired by a New Orleans slang term for someone attracting unwanted attention from the police through reckless or careless actions." Pretty young for that sort of name, no? Well, as Vibe continues to dish, the Hot Boys "were among the youngest artists in rap history to have their gangster musings taken seriously..." Simply put, Lil Wayne's posse paved the way for a younger generation of rap superstars today.
Although the rapper found success with the Hot Boys, it turns out, he was actually rapping at an even younger age. As revealed by XXL, Lil Wayne met the legendary Birdman (real name Bryan Christopher Williams) when he was 8 years old, with the prolific rapper becoming "a mentor and father figure."
In a feel-good re-telling by Vulture, Lil Wayne would leave raps on Birdman's answering machine as a way to impress the Priceless hitmaker. "I did that every day after school," he mused to Wild Wayne's Q93 radio show in 2016. "That was something I looked forward to from nine o'clock in the morning ... leaving another rap on [Birdman's] voicemail."
Lil Wayne isn't going to stop making music anytime soon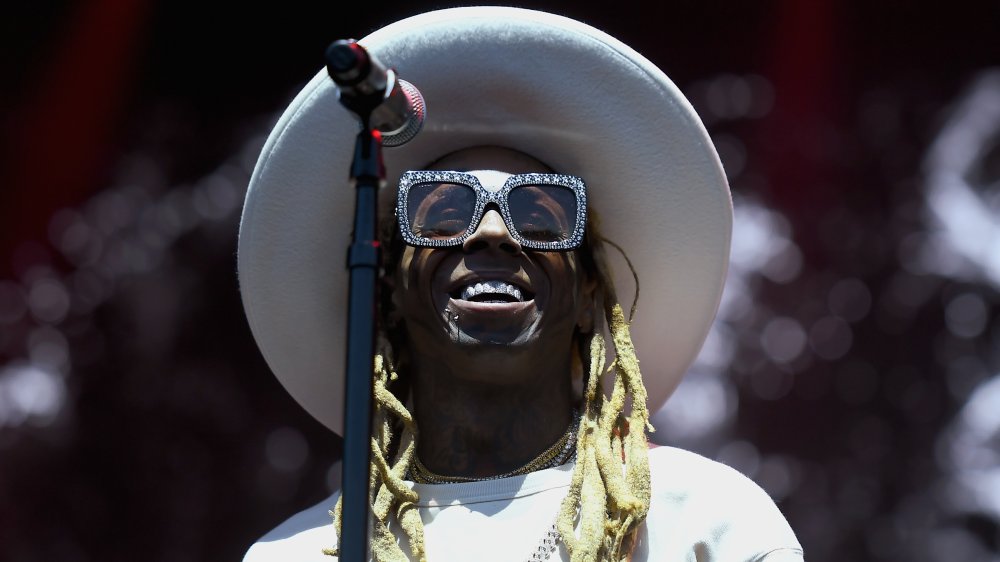 Nicholas Hunt/Getty Images
These days, it looks like Lil Wayne isn't anywhere near ready to give up his rap throne. As Rolling Stone so succinctly put it of his 2020 album, Funeral, "He is, at times, still a wonder—an ageless Swiss army knife who can carve up any beat with any gadget in his toolkit..."
It's not just solo albums that Lil Wayne is delivering, either, as the rapper is also working on a joint album with 2 Chainz set to release sometime in 2020, too. As it turns out, the Louisiana-born artist's collaborations usually fare quite well. As XXL points out, Lil Wayne has the "versatility and ability to flex on a track alongside anyone."
So, all things considered, is Lil Wayne ready for retirement any time soon? "A guy asked me [that] question. He was like, 'Does this mean this is your last album?'" the artist recalled to Entertainment Weekly in January 2020. "I was like, 'Hell no, man.' I wouldn't hope for this, [but] if my real funeral was tomorrow, it's still not my last album. Just so you know."
As for advice for aspiring young rappers? "Stay with it," the hitmaker told Entertainment Weekly. "[H]old your head up and do it, because it should only get better, you can only get better if you stick to what you're doing."