The Truth About Selling Sunset Star Amanza's Ex-Husband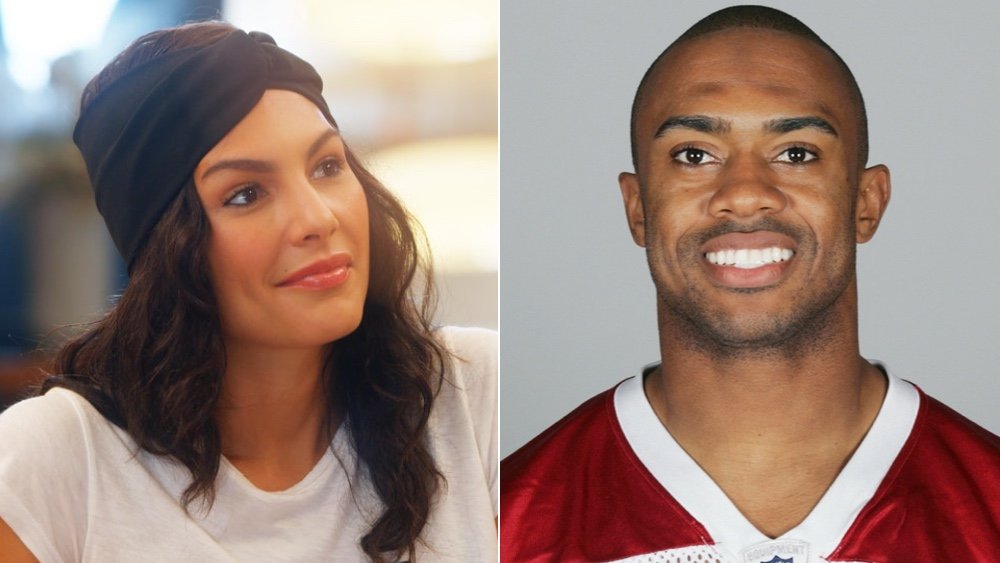 Netflix; NFL Photos/Getty Images
Amanza Smith joined Netflix's Selling Sunset for Season 2, which dropped on May 22, 2020. She was introduced as a longtime friend of Mary Fitzgerald and Jason Oppenheim, hoping to start a career in real estate to support her two children — a daughter named Noah and a son named Braker, who are 10 and 8 years old, according to a December 2019 Instagram post. Amanza is open about her life as a single mother, sharing her struggles on the show.
During the first episode of Season 2, Amanza told viewers, "When I met my ex-husband, he was playing in the NFL. It was pretty comfortable. When we separated, my ex, unfortunately, couldn't even pay child support." She didn't get into specifics and she didn't even mention her ex-husband by name, but she did say that he was a great father ... when he was around, anyway. 
Throughout the show, Amanza shared that her ex fell off the grid and she had no idea where he was. He was so hard to communicate with that she mentioned looking into her legal options regarding child custody, so she wouldn't have to wait for him to sign off on urgent decisions involving their children. Although she never name-dropped on Selling Sunset, the internet isn't as discreet. Amanza's ex is Ralph Brown, who she married in 2010, according to their wedding video. Their daughter, Noah, was already born when they tied the knot, and they split up soon after their son was born. 
Amanza Smith's ex-husband Ralph Brown played in the NFL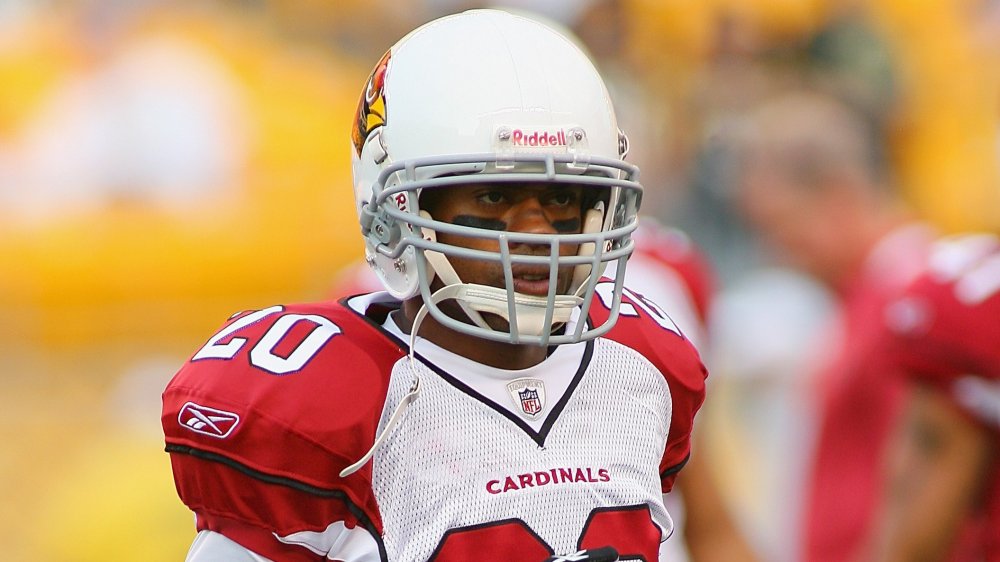 Rick Stewart/Getty Images
Amanza Smith's ex-husband Ralph Brown used to play in the NFL. Brown is originally from Hacienda Heights, Calif. After playing at the University of Nebraska, he was drafted to the New York Giants in 2000. During a 2014 appearance on Where Are They Now In Sports With Eddie Mata, Brown talked about the start of his NFL career. He shared, "Those guys took me under their wing and showed me how to be a pro, showed me how to be a Giant and continue that tradition that was there." 
He also divulged, "[Michael] Strahan said, 'Save your money ... Make sure you go out and practice hard. This game will treat you the same way you treat it.'" That advice is ironic, considering Amanza's claims about her ex's finances on Selling Sunset. However, it's unclear why he wasn't (allegedly) paying child support.
Brown joined the Minnesota Vikings from 2004-2005. Then he spent 2006 on the Cleveland Browns and finished up his NFL career on the Arizona Cardinals. According to Spotrac, he reportedly earned an estimated $2,195,000 from 2007-2009.
Since Brown is off the grid, there's not a ton of info on what he's up to today or even where he's living, but Amanza did mention on Selling Sunset that he lives with a girlfriend, whom she's never met. Even if Brown never resurfaces, it's likely Amanza will continue to share her struggles with co-parenting when Selling Sunset returns with new episodes.
Amanza Smith says her ex-husband has been missing for over a year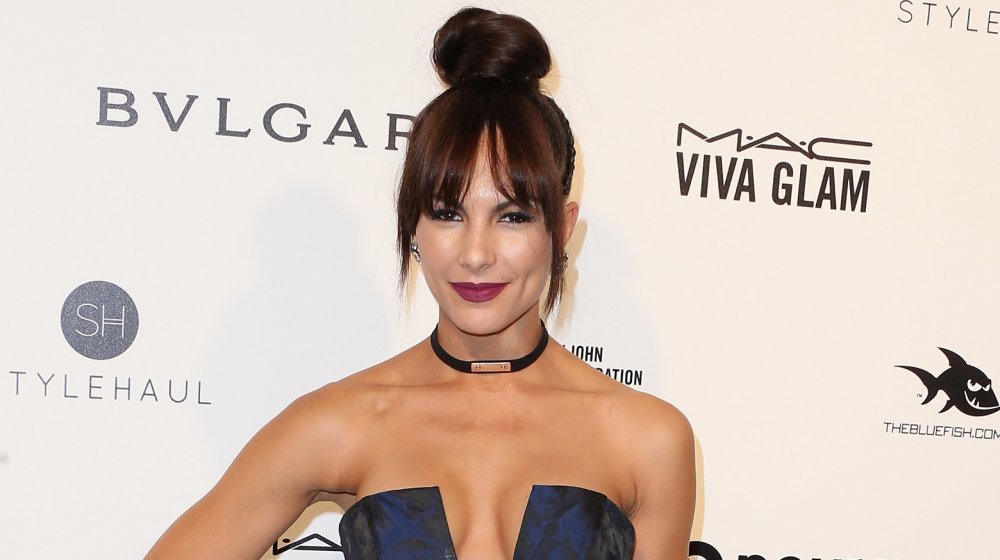 Frederick M. Brown/Getty Images
In August 2020, Amanza Smith told ET Ralph Brown that has been missing since August 2019. She remarked, "This is a huge part of my life and I have cameras following me 24/7. You can't hide." Since then, the Selling Sunset star "has filed a missing persons report and hired a private investigator," per ET. However, she hasn't been able to find Brown, claiming that he doesn't respond to email, he shut down his phone, and that his last known address is actually a P.O. Box.
Amanza went on to reveal that Brown's family members do not respond to her, but noted that she's not the only one who's been looking for him: "I've had at least 20 of his ex-NFL teammates reach out to me saying, 'Hey, have you heard from him? Do you know what's going on?'" Another person who's apparently in the dark is "his best friend of 20 years." 
As difficult as their relationship is now, that wasn't always the case. Amanza said, "He was such an amazing father. When we got divorced, I was adamant that we have 50/50 [custody], because I'm not that kind of person that would ever want my kids to never see their father as much as they see me." She admitted, "I go from being angry to just really sad. I'm still picking up the pieces and mending little broken hearts over here." 
Hopefully, Amanza and her kids find some resolve in the near future.