The Truth About Yolanda Hadid's Boyfriend, Joseph Jingoli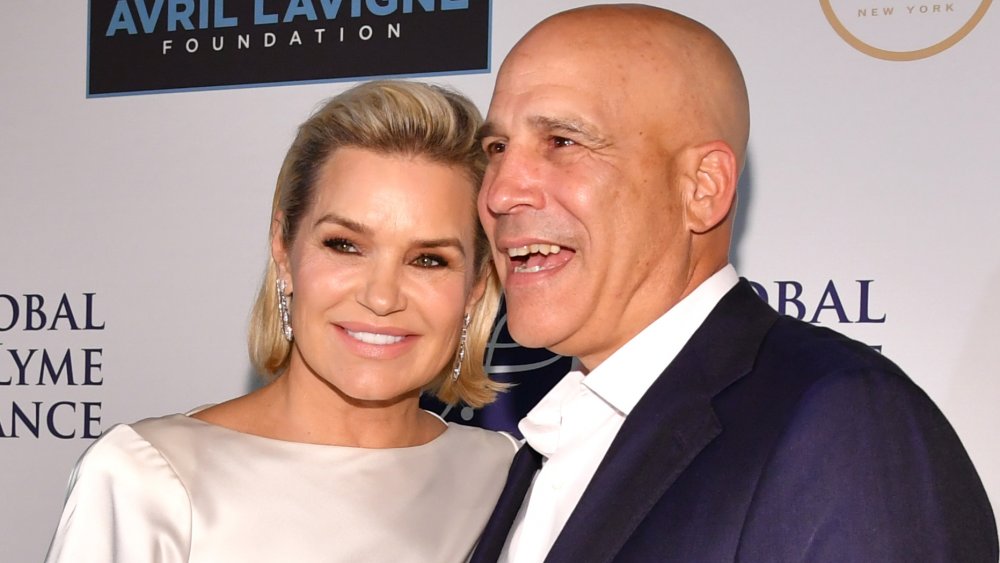 Slaven Vlasic/Getty Images
Yolanda Hadid is the kind of person who's famous for both her professional and personal life, which are pretty intertwined. Along with being a former model and a past cast member of The Real Housewives of Beverly Hills, the formidable figure is also the mother of Gigi and Bella Hadid as well as their brother, Anwar Hadid. Beyond that, fans have followed all of the ups and downs when it comes to other aspects of Yolanda's life, such as her battle with Lyme disease and her various relationships, including her time with Mohamed Hadid, David Foster, and Matt Minnis. However, by the summer of 2019, the buzz around Yolanda was focused on a new man in her life: Joseph Jingoli. 
"He is an investor and CEO in several companies, and the president of The Farm Team, which helps young adults in addiction recovery," a source told E! News in August 2019, noting that the couple was "set up by mutual friends" and had "been dating for about three months" at the time. "They have met each other's kids and everyone loves Joseph," the source added.
Why is everyone — especially Yolanda — so fond of Jingoli? Well, there are a few reasons.
Yolanda Hadid and Joseph Jingoli have bonded over 'horses and the farm life'
Yolanda Hadid and her boyfriend, Joseph Jingoli, are apparently thoroughly enjoying their romance thanks to the fact that he has the kind of qualities that appeal to his famous girlfriend. While Joseph is a "very driven" person when it comes to business, Yolanda likes that he's also "very down to earth," according to a source who opened up to E! News. "She wants normalcy in her life and Joseph is very stable and humble." The insider also revealed that "Yolanda spends a lot of time with Joseph on her farm in Pennsylvania, but they have recently been out in NYC for business and to visit their kids."
Speaking of the farm, country livin' is another thing that's brought the lovebirds together. "What has connected us is probably horses and the farm life," Yolanda revealed in a video for Bravo's The Daily Dish in May 2020. "You know, we live 10 miles apart, so, kind of perfect."
While the reality TV star has mostly kept the relationship under wraps, she's shared pics of herself and Jingoli on Instagram. Along with celebrating her birthday with her boyfriend and her daughters in January 2020, Yolanda has also posted photos of herself and Jingoli posing in their cowboy hats. If it's not obvious from the way the two can be seen sweetly interacting in the images, Yolanda told The Daily Dish that she's "very much in love with [her] boyfriend." Aw!