The Truth About Hailey Bieber Plastic Surgery Rumors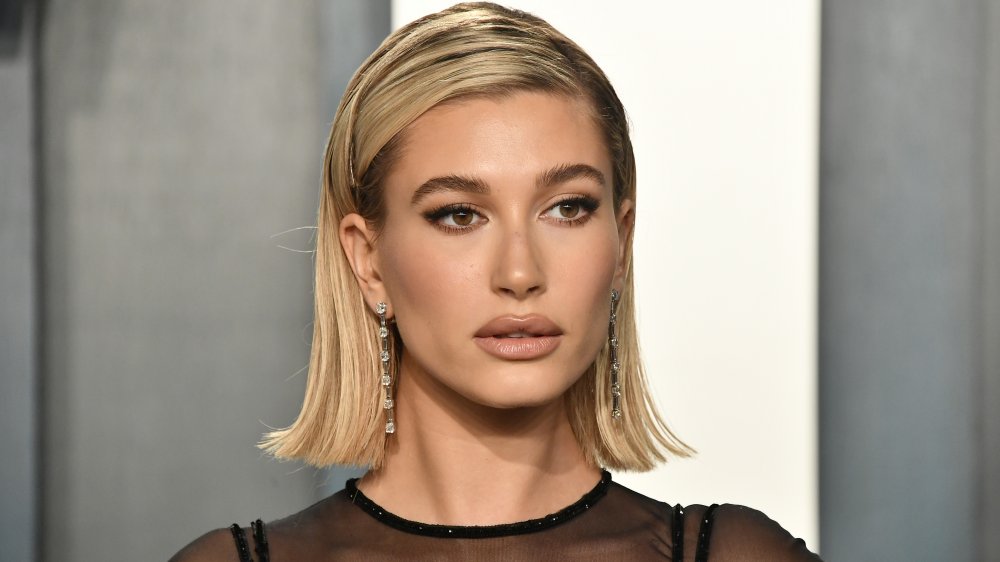 Frazer Harrison/Getty Images
It is tough to know what anyone really looks like these days, thanks to photo editing, filters, and expertly contoured makeup. In addition to these tricks of the trade, many famous people throw in some additional enhancements from cosmetic procedures. However, Hailey Bieber is insisting she's never indulged in any plastic surgery.
Hailey is so adamant about this that she and her husband Justin Bieber have sent a cease and desist letter to Dr. Daniel Barrett, a plastic surgeon who made claims about her face in a TikTok video posted on May 23, 2020. A few days later, E! News reported that the Biebers' attorneys are accusing the surgeon of using her "name, image and likeness" to "commercially advertise [his] plastic surgery practice and to spread false, uncorroborated claims that Mrs. Bieber has undergone plastic surgery." The letter also accuses Dr. Barrett of using "copyrighted protected lyrics" from Justin's song "Sorry," since he captioned the TikTok, "Is it too late now to say sorry."
In the TikTok video, Dr. Barrett shows two photos of Hailey, one from 2011 and another from 2016. He says, "Pay special attention to the nose. What do you think? Well, I'll tell you what I think. I think it's physically impossible without getting a little bit of help from someone like myself to go from this picture to that picture." He claims she got a rhinoplasty, a skin-tightening procedure, jawline contouring, filler in her lips and cheeks, and a genioplasty, which is a chin implant
Hailey Bieber wants Dr. Daniel Barrett to remove the video of her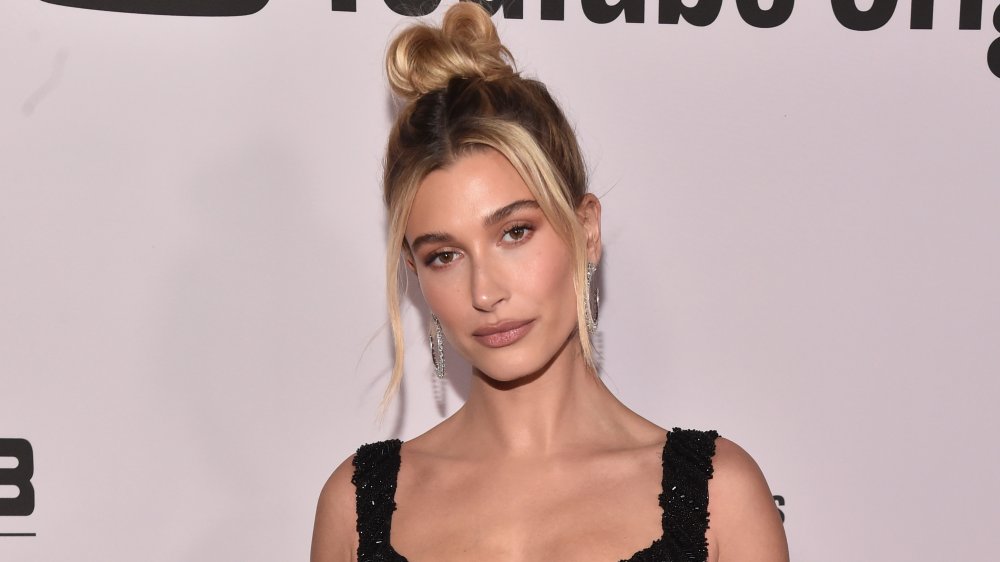 Alberto E. Rodriguez/Getty Images
According to E! News, the letter Hailey and Justin Bieber sent Dr. Daniel Barrett states, "These flagrant and conscious infringements of our Clients' rights constitute a number of violations including, without limitation: misappropriation of name, likeness, image and persona for commercial purposes, misrepresentation, defamation, slander, false light, violation of rights of publicity, copyright infringement, trademark and service mark infringement, unfair competition, dilution, and interference with our Clients' contractual obligations to third parties." The Biebers demand Dr. Barrett removes all social media posts that reference the couple, in addition to publicly retracting the claims he made about Hailey's personal appearance. 
While the Biebers aren't suing the surgeon yet, Dr. Barrett refuses to remove the TikTok video. In his own statement to E! News, he explained, "The purpose of my TikTok account is to increase the transparency of plastic surgery and to educate people about plastic surgery. The purpose of the video was not to disparage Hailey Bieber in any way, the purpose of my video was to share my opinion about the procedures that I believed she may have had done based on photos alone. This is at the request of many of my viewers who follow me for this type of information and for my opinion."
In today's world full of deceptive photos, transparency is needed, but it should be noted this man never treated Hailey and his statements are solely based on photos, which may be edited.
Hailey Bieber has shot down plastic surgery claims multiple times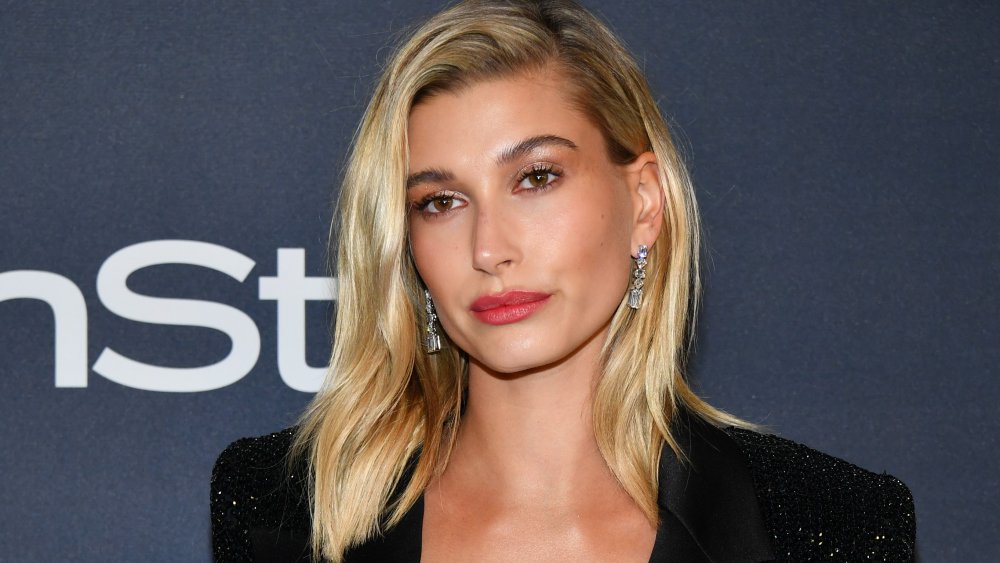 Amy Sussman/Getty Images
On May 21, 2020, E! News reported Hailey Bieber responded to more plastic surgery accusations on Instagram. Once again, the social media post contained two photos of Hailey, many years apart. In response, Hailey commented, "Stop using pics that are edited by makeup artists! This photo on the right is NOT what I look like... I've never touched my face so If you're gonna sit around and compare me at 13, and then me at 23, at least use a natural photo that wasn't edited so crazy." At least she's being transparent about editing.
Soon after, Us Weekly reported Hailey shared a more subtle clapback to the cosmetic surgery claims on Instagram Story. She shared photos of her mother, Kennya Baldwin, seemingly to demonstrate how similar they look. Hailey also shared side-by-side photos of her mom on her Instagram Story, writing "me + mom," appearing to emphasize how much the mother/daughter pair looks alike. 
Modeling is Hailey's primary source of income, so it makes sense she'd want to defend her face. A lot of celebrities deny plastic surgery accusations, but Hailey is really going in on these claims. In addition to the cease and desist letter that she and Justin Bieber sent, she posted about her face many times within the past week. She's drawing a lot of attention to her appearance, which would be a silly thing to do if the cosmetic enhancement claims turn out to be true.