The Truth About Ramona Singer's Feud With Dorinda Medley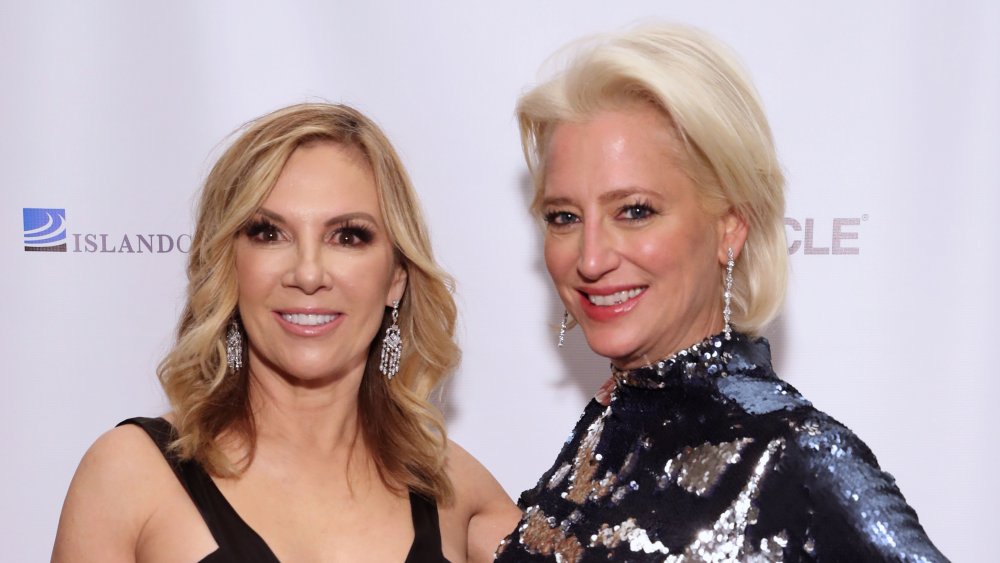 Cindy Ord/Getty Images
When Dorinda Medley joined The Real Housewives of New York, she was introduced as a longtime friend of Ramona Singer's. Just like everyone else, they've had their spats, but now, they're in a full-on feud.
Let's rewind to two weeks ago: During the May 14, 2020 episode, Dorinda told Tinsley Mortimer, "My chewing gum lasts longer than your relationships." On the May 21 episode, Ramona confronted Dorinda. E! News reported Ramona said, "I realize that for some reason, you have a pattern — and I love you, don't get me wrong — after someone upsets you, you go for the jugular. You go below the belt and you really hurt people." In response, Dorinda did just that (ironically), telling Ramona, "You do it all the time so you should recognize it very well." 
The episode was shot months ago, but tension spilled over into the present. That night, Ramona discussed it on Watch What Happens Live. She said, "I really wish now, when I saw that episode when she was really hating on Tinsley at the orchard, that I should have said to her, 'Shut the duck up' because, unfortunately, we are all afraid of Dorinda with her anger and she's just out of control. She needs anger management classes." 
Dorinda watched and tweeted, "@ramonasinger I need anger management! You're terrible to your fans, friends, and wait staff. WatchBravocon!! Ask @SlaineElyse @CynthiaBailey10 @Jillzarin @KenyaMoore @SonjatMorgan just a few #leahmcsweeney #waitstaff #fans List is too long to tweet! Get Help!"
Ramona Singer says she tried to get through to Dorinda Medley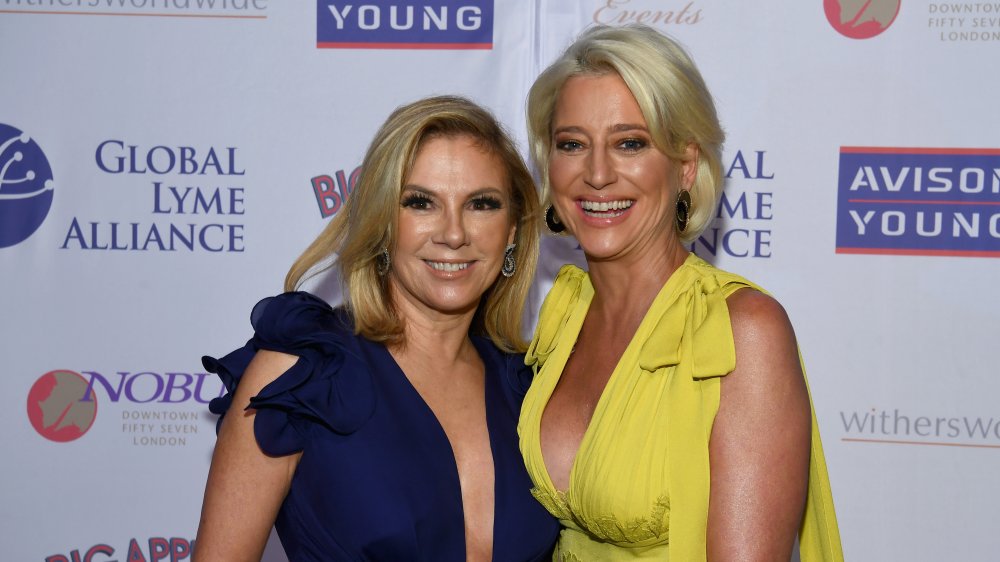 Dave Kotinsky/Getty Images
Dorinda Medley addressed Ramona Singer's claim that she "takes people down all the time" during a May 2020 Us Weekly interview. Dorinda said, "I felt like Ramona was a little insensitive to me for what I was going through this year." Dorinda struggled with her breakup from John Mahdessian and her house flooding. Those struggles seemingly manifested with insults aimed at Tinsley Mortimer, which bothered Ramona (and viewers).
Someone quoted Ramona's remark, "I don't see Tinsley playing a victim. I see Dorinda victimizing Tinsley," and Ramona responded, "I'm really trying to be the voice of reason" on May 22. Ramona also tweeted, "I tried ... I care about @DorindaMedley but she won't take it in and only deflects."
When Elyse Slaine tweeted, "I have always taken the high road when asked about you...but we can also do this your way @ramonasinger," Dorinda tweeted, "To a fault @ramonasinger." Then, Ramona shared a photo with a face mask and Dorinda commented, "Why are you wearing a mask now? First time #damagecontrol." The day before, fans commented with disappointment when Ramona posted a photo getting her hair curled, sans mask. 
At least these two agree on something: They both believe the other is "insensitive." Dorinda thinks Ramona is insensitive to her. Ramona thinks Dorinda is insensitive to Tinsley (and the rest of the cast). Most likely, they'll make up and feud again, but at this moment, their friendship is on shaky ground.