Patrick Ewing's Son Looks Exactly Like The NBA Legend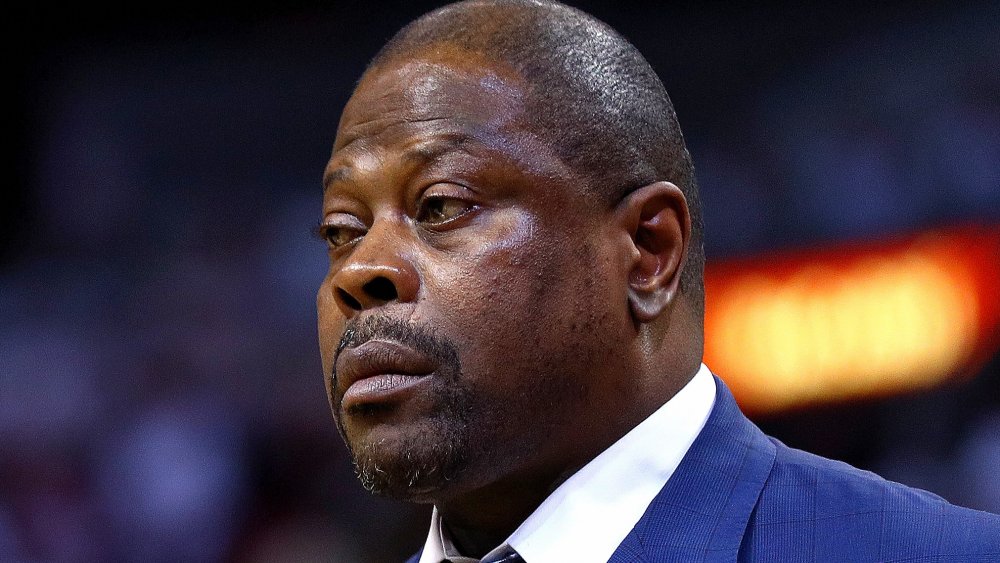 Mike Ehrmann/Getty Images
The NBA was shook when news hit that league legend Patrick Ewing was in the hospital with COVID-19 in May 2020. According to ESPN, the former pro basketball player and current Georgetown University head coach revealed he was diagnosed via a statement from the college.
"I want to share that I have tested positive for COVID-19," the Hall of Fame player said in a statement released by the school. "This virus is serious and should not be taken lightly," Ewing added. "I want to encourage everyone to stay safe and take care of yourselves and your loved ones. Now more than ever, I want to thank the health care workers and everyone on the front lines. I'll be fine, and we will all get through this."
After several days in the hospital with the virus, Ewing's son, Patrick Ewing Jr., announced via Twitter that his dad was home and recovering. 
"I want to thank all of the doctors and hospital staff for taking care of my father during his stay, as well as everyone who has reached out with thoughts and prayers to us and since his diagnosis," Patrick Ewing Jr. tweeted (via CNN). "My father is now home and getting better. We'll continue to watch his symptoms and follow the CDC guidelines. I hope everyone continues to stay safe and protect yourselves and your loved ones."
The younger Ewing takes after his father in multiple ways. He followed in his NBA footsteps, and he looks identical to him, too.
Patrick Ewing Jr. is the spitting image of his father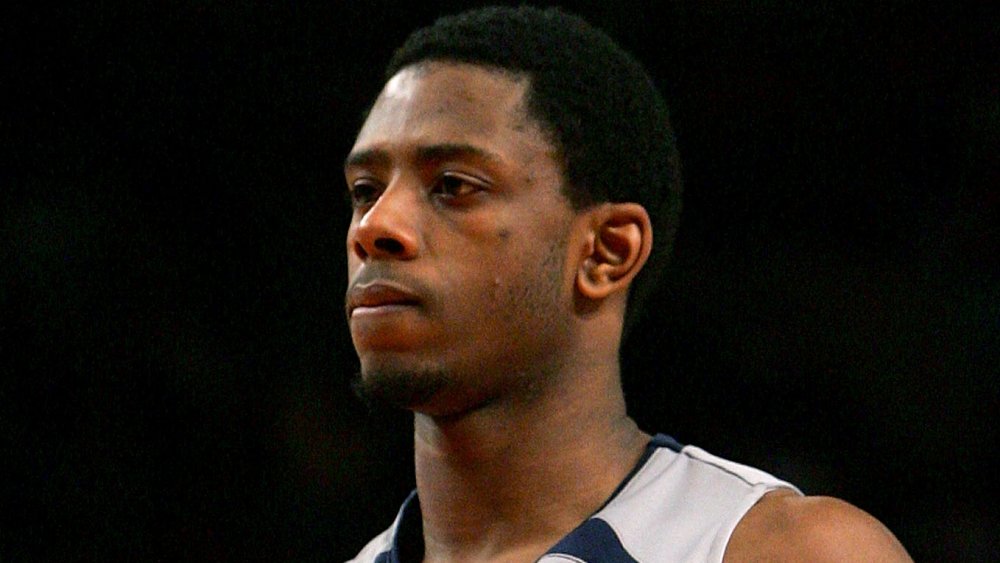 Jim Mcisaac/Getty Images
Patrick Ewing Jr. has long followed in his father's footsteps. Both played basketball at Georgetown University, with Ewing Sr. quite possibly the school's best player ever. The elder Ewing led the Georgetown Hoyas to their one and only national championship in 1984 and also got first-team All-American honors from 1983 to '85, according to ESPN. And did we mention that he also won the Naismith College Player of the Year award in 1985?
Ewing Jr., while also quite the force to be reckoned with, didn't have as decorated a career at the school. According to the Georgetown University sports website, in his senior year, he won the BIG EAST Conference's Sixth Man of the Year award, revealing that he created quite the impact when on the court.
Both went on to play for the Knicks, though Sr. had a hugely successful career (including playing on the US Olympic Dream Team in 1992!) while his son played in just a handful of games.
What's even more surprising about the father and son is just how much they look alike! Ewing Jr. is almost a carbon copy of his dad. Keep scrolling for more father-son lookalikes from the NBA.