The Truth About Lance Armstrong's Doping Scandal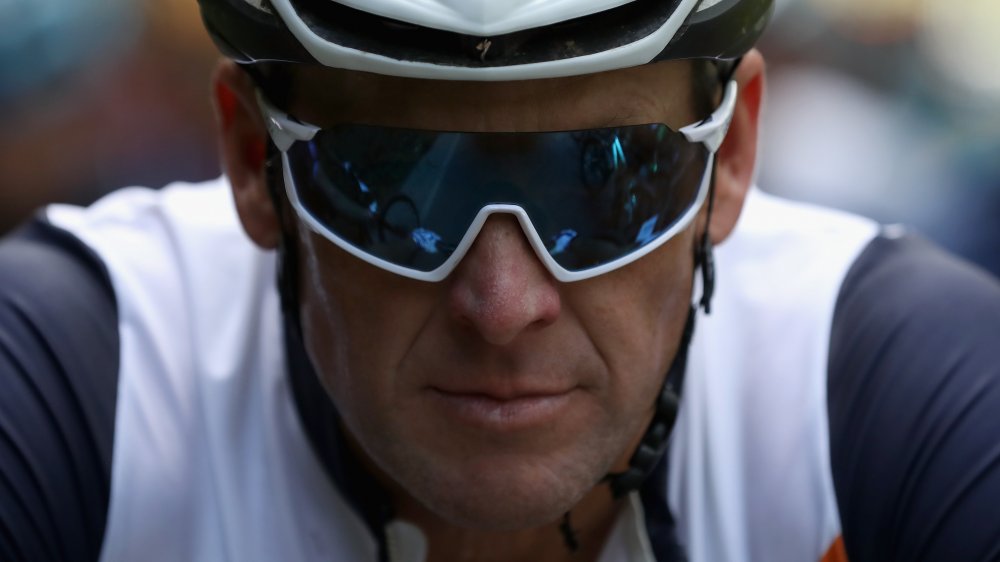 Ezra Shaw/Getty Images
Lance Armstrong was once considered the best cyclist in the world. He won seven consecutive Tour de France titles from 1999 to 2005 and even took home the bronze medal at the 2000 Olympic Games in Sydney, Australia, but it all came crashing down when the Union Cycliste Internationale stripped all of Armstrong's Tour de France titles in 2012, after it was revealed he had been doping for years, according to NBC Sports. 
In the late 1990s and early 2000s, Armstrong seemingly had it all: He had beaten testicular cancer; he was dating famed singer Sheryl Crow; and he just kept winning the Tour de France. The U.S. Postal Service Team (of which Armstrong was a member) was investigated for performance-enhancing drugs after the 2000 Tour de France season, per The Guardian, but the investigation was closed two years later and suspicions were seemingly put to rest.
In 2005, however, the newspaper l'Equipe alleged that EPO (a performance-enhancing drug) was found in Armstrong's drug test results from the 1999 cycling season. After the UCI commissioned a further look into the allegations, it cleared Armstrong's name, but that wouldn't be the last of it. What followed would undermine what had been one of the most storied athletic careers in history. Here's the truth about Armstrong's doping scandal.
Lance Armstrong's career started to fall apart in 2009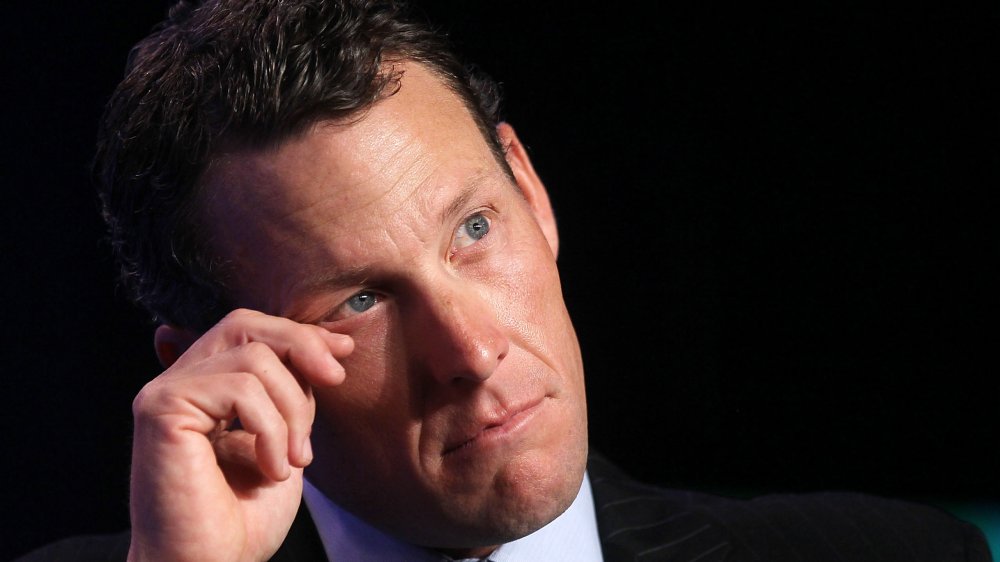 Mario Tama/Getty Images
In 2010, Lance Armstrong's former teammate on the U.S. Postal Service Team, Floyd Landis, admitted to doping and pointed a finger at Armstrong for doing the same, reported The New York Times. Armstrong hit back, saying: "He has no proof. It's just our word against theirs, and we like our word. We like where we stand." According to the Times, other former teammates of Armstrong's from the 1990s and early 2000s also tested positive for performance-enhancing drugs, prompting some to assume a team-wide doping scandal had occurred.
In 2012, Armstrong and several other people affiliated with the U.S. Postal Service Team were investigated for doping by the USADA, according to USA Today. Notably, the former cycling team's director, Johan Bruyneel, was given a lifetime ban from the sport from the Court of Arbitration for Sport in Switzerland.
According to The Guardian, Armstrong filed a federal lawsuit in a Texas district court to try to halt the doping case against him, but it was thrown out. In the end, the USADA banned Armstrong from the sport for life and stripped him of all his Tour de France titles. It wasn't until the following year, in an interview with Oprah Winfrey, that Armstrong finally admitted to doping during his cycling career.
Sheryl Crow witnessed Lance Armstrong's drug use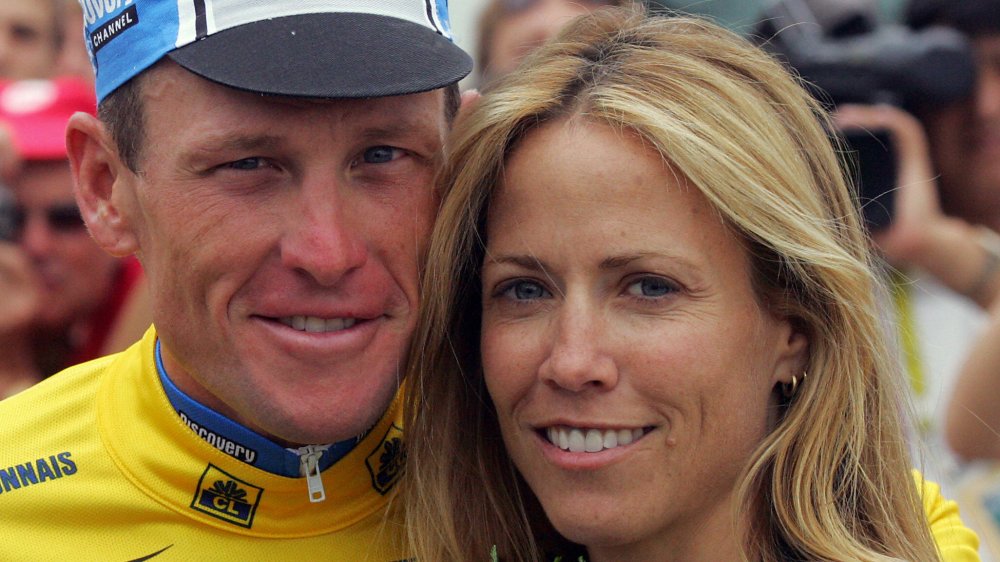 Joel Saget/Getty Images
In the wake of the doping scandal, Lance Armstrong lost his Olympic medal and his endorsements, including deals with Nike, Anheuser-Busch, and Oakley. He also stepped down as head of his Livestrong brand.
His former girlfriend, Grammy-winning singer Sheryl Crow, even contributed to his downfall, revealing to an investigator that she witnessed Armstrong using illegal drugs, per The Huffington Post. In the book Wheelmen: Lance Armstrong, the Tour de France, and the Greatest Sports Conspiracy Ever, writers Reed Albergotti and Vanessa O'Connell recount Crow's admission and how Armstrong apparently didn't even try to hide his doping from her while they were dating. "He trusted that Crow would have no desire to tell the press or anyone else about the team's doping program," they wrote. "He explained that it was simply part of the sport — that all cyclists were doing the same thing." (via The Huffington Post)
Despite losing all his titles and being shamed by the sport, Armstrong said in 2019, that he wouldn't have done anything differently. "We did what we had to do to win. It wasn't legal, but I wouldn't change a thing — whether it's losing a bunch of money, going from hero to zero," he said in a documentary special about his career, Lance Armstrong: Next Stage. (per USA Today)