The Truth About Bob Kulick's Relationship With His Brother Bruce
It was with a heavy heart that Bruce Kulick announced his older brother, Bob Kulick, died at the age of 70. Bob Kulick (pictured) was a legendary guitarist who performed with KISS, Lou Reed, and Diana Ross, according to the Daily Mail.
Bruce took to Twitter on May 29, 2020 to announce the sad news. He said: "I am heartbroken to have to share the news of the passing of my brother Bob Kulick. His love of music, and his talent as a musician and producer should always be celebrated."
Bruce added: "I know he is at peace now, with my parents, playing his guitar as loud as possible. Please respect the Kulick Family's privacy during this very sad time."
Bob had a remarkable career, beginning with a studio gig in 1976 playing the Lou Reed hit, "Coney Island Baby," according to the Daily Mail. Bob also appeared on Meat Loaf's album Bad Attitude (1984) and toured with him.
Meanwhile, Bruce is also musically inclined. According to the Daily Mail, he "is also a KISS guitarist who is currently in KISS cover band Kuarantine with AEW pro-wrestler and lead singer Chris Jericho."
While Bruce is obviously devastated at the loss of his brother, the two were famous for their feuds. Read on to find out the truth of Bob's relationship with his brother, Bruce.
Bob Kulick calls his brother, Bruce, a backstabber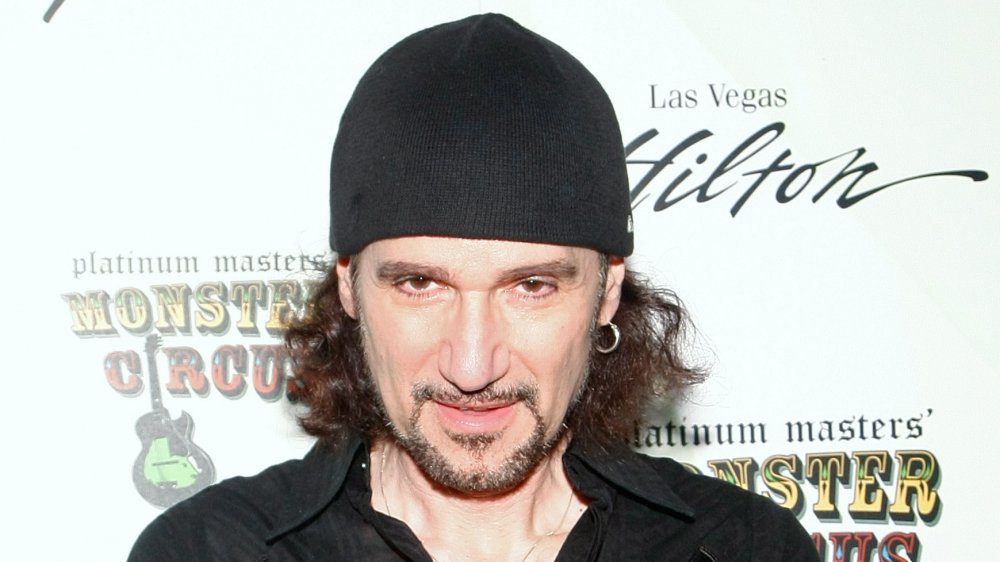 Ethan Miller/Getty Images
Despite their connection over music, Bob Kulick and his younger brother, Bruce Kulick (pictured), had a reputation for feuding. Back in 2019, Bob took to social media to notify fans that Bruce was selling Kulick Brother merchandise without his permission.
Bob said on Instagram: "I have NOT given permission for this and have not been accounted to or paid for merchandise SOLD bearing my name and photos with my likeness. This is called COPYRIGHT INFRINGEMENT and an indication to all of you as to where my backstabbing Brother Bruce is in all this!"
Interestingly, in the post, Bob also noted that Bruce had a restraining order against him, so there was clearly trouble long before the merchandise drama. Bob also added in the post: "These are people who will lie, cheat and steal just for the all mighty dollar... These people are so pathetic that I had to give them $750.00 to start the merchandise operation and now they refuse to pay or acknowledge me."
Yikes! But Bruce was quick to defend himself. Read on to hear what he said.
Bruce Kulick says his relationship with Bob "wasn't healthy"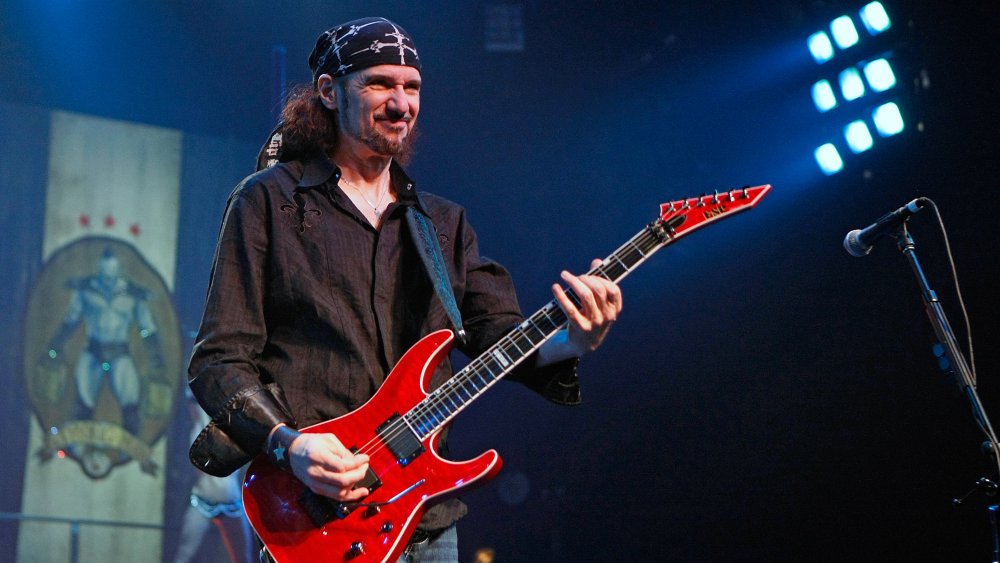 Ethan Miller/Getty Images
In an interview with music journalist Miles "The Shoe" Schuman in April 2020, Bruce Kulick (pictured) spoke about his side of the argument. When Schuman asked if Bruce had gone into it further with Bob, Bruce answered: "Of course, in every family dispute or business dispute that people have, there's two sides to the story. And I decided not to get into the sandbox kind of thing in this situation. So I laid out, and I'm gonna remain laying out."
Bruce added of his relationship with his older brother: "Unfortunately, my relationship's not healthy with him, but it's better just to say that there's nothing more to say about it."
Bruce added: "It's unfortunate that it went that way. I took the high road, and that's why I'm not gonna really discuss any details about it. But I would imagine anybody who sees it as an outside person would go, like, 'All right. Well, what is the other side? What's going on on the other side?'"
We wish the Kulikc family our sympathy in their time of loss!