The Tragic Death Of Jennifer Hudson's Family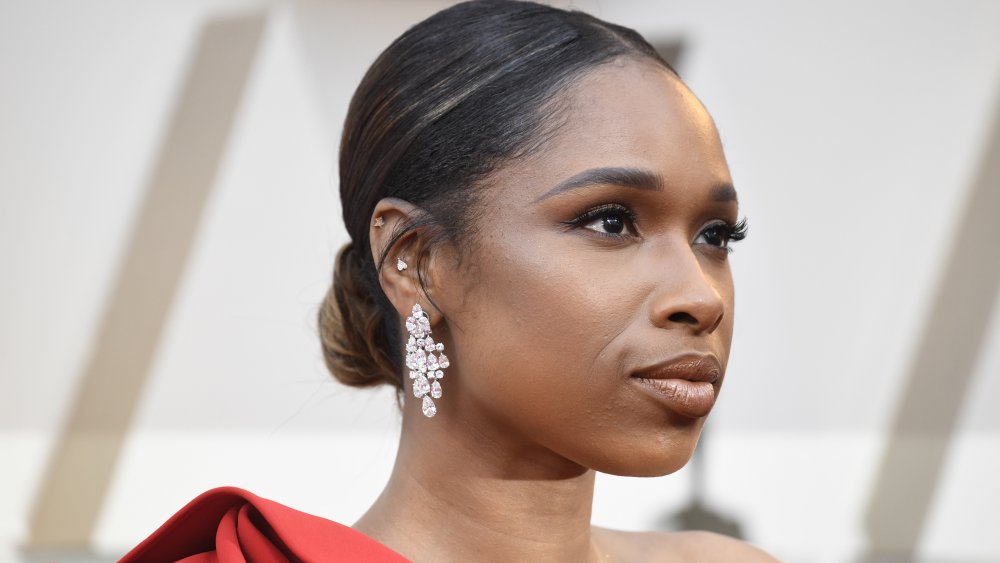 Frazer Harrison/Getty Images
American Idol introduced Oscar-winner Jennifer Hudson to a world of opportunity. Even though the Cats star placed seventh on the third season of the singing competition – Fantasia Barrino went on to win that season — Hudson became an acclaimed film actress and successful recording artist. Unfortunately, however, fame does not always beget happiness; success does not prevent sorrow. And when tragedy struck Hudson's family in 2008, it hit hard.
According to the Chicago Tribune, in October 2018, Hudson's former brother-in-law William Balfour — estranged husband of her sister, Julia — was charged with murdering the singer's mother, Darnell Donerson, her brother, Jason Hudson, and Julian King, Julia's son and Hudson's nephew. 
At the time of the murders, Balfour was on parole for a 1999 attempted murder conviction and was arrested for possession of cocaine in June 2008, but the Illinois Department of Corrections chose not to pursue additional charges. Later that year, however, on October 24, Balfour shot Hudson's mother in her living room, where a relative found her body and notified the authorities. Police found Hudson's brother's body in his bedroom once they arrived at the scene.
Per the Chicago Tribune, an Amber Alert was issued for Hudson's nephew and Balfour, who was his stepfather. The child's body was found days after the attack on the singer's mother and brother in the back of Jason's Chevrolet Suburban. An autopsy revealed that King had "died of multiple gunshot wounds."
In December 2008, Balfour was "arrested and charged with three homicides," for which he was later found guilty and sentenced to life without parole.
But did Balfour really kill Hudson's family members?
Jennifer Hudson forgave the man who murdered her family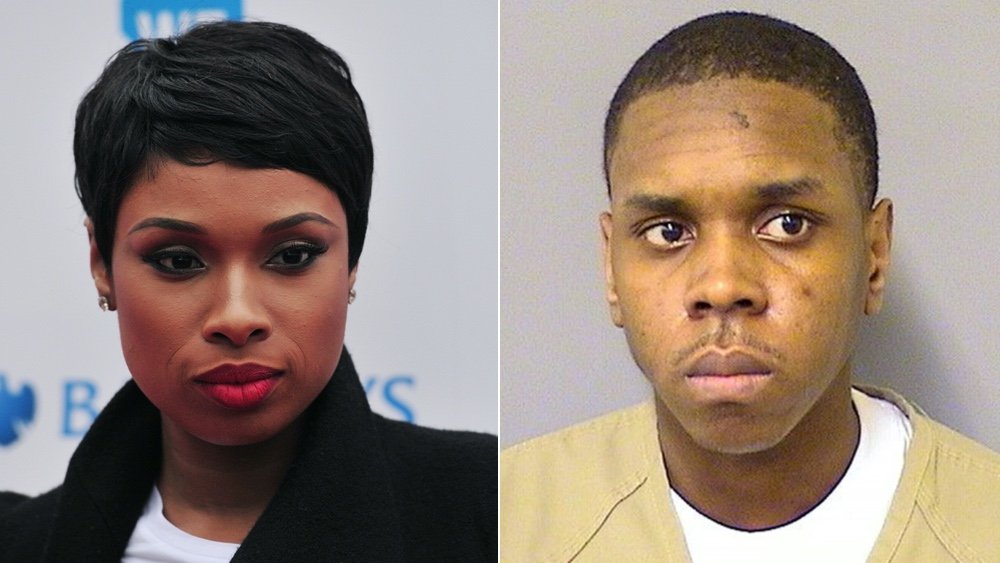 Carl Court, Cook County Sheriff's Department/Getty Images
Years after William Balfour was sentenced for murdering three members of Jennifer Hudson's family, the alleged killer spoke with Chicago's local ABC-affiliate to tout his own innocence. "I didn't have nothing to do with her family being killed. Period," he told Chicago's ABC7 I-Team.
Upon hearing Balfour's assertions, however, the Cook County State's Attorney spokesperson issued an official statement: "This defendant was convicted of these heinous crimes, including the vicious murder of a 7-year-old child, after a lengthy trial before a Cook County Jury." It continued, "He was afforded every legal right and provided the opportunity to present any relevant defense. The evidence establishing this defendant's guilt of these unspeakable crimes was overwhelming."
Despite Balfour's claims, Hudson — who attended every day of his trial — told Oprah she already forgave the man who murdered her mother, brother, and young nephew shortly after he was convicted.
"For the most part, it's not his fault," Hudson said during an appearance on Oprah's Next Chapter. "It's what he was taught, how he was brought up. You never had a chance. Had you had the love my mother gave us, or the background, you know, that some have, then you would've stood a chance." 
She added, "... [T]he greatest gift our mother gave us was introducing us to Christ and bringing us up in church. I feel like that's the base, that's the foundation and that's what keeps me doubtless and grounded and I think of it every day."
Jennifer Hudson's son David 'saved' her life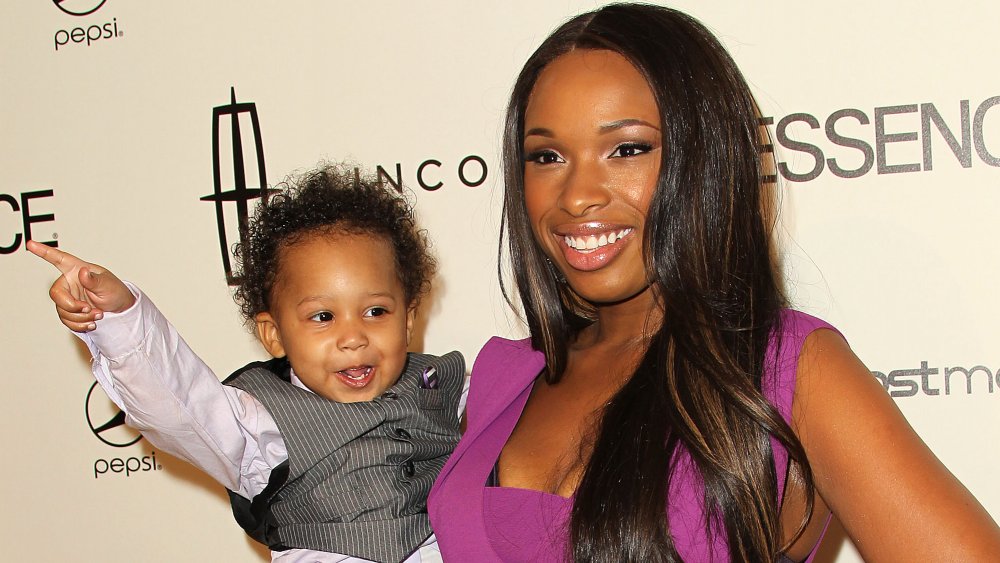 Frederick M. Brown/Getty Images
For actress Jennifer Hudson, tragedy will always be part of her story. Yet while such immense trauma could've crushed her ambitions, the birth of her son David in 2009 gave her something to "live for."
"It would be worse, to me, not to press forward," she told The Guardian in 2019. "I'm hearing my brother's voice say, 'Jenny, knock it off!' He would be angry at me for giving up. Or all the things that my mother instilled in us. She prepared us. She would say, 'You know, I'm not always going to be here and I want you all to be able to make it.' She used to say, without family, you have nothing, which is why it's so important to take care of family."
"It's frustrating as hell to me to have somebody who ain't lost nothing try to talk to me about it," Hudson added during an interview with Glamour. "I want to say, 'Don't even bother, because you know nothing.' But you never know how much you can get through until you're going through it."
She continued, "I went from being an aunt, having a mom and being a child, to not having a mom, becoming a mom and raising my own child. I tell David all the time, 'You saved my life.'"
After the deaths of her family members, Hudson vowed to "live in a way that honors them" because it "presses you forward." And with her career's current trajectory, it's full speed ahead!