Henry Fonda's Granddaughter Looks Just Like The Legend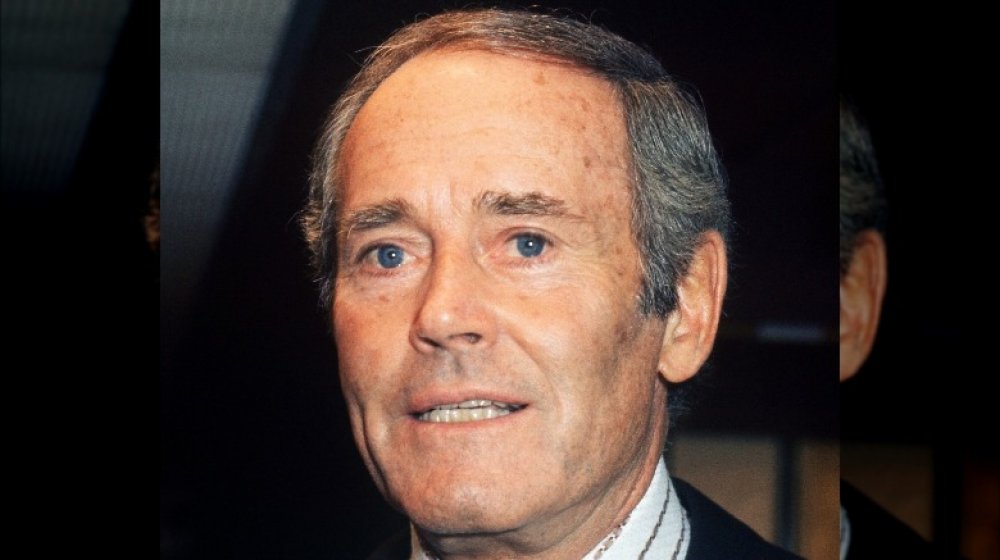 Stf/Getty Images
The Fonda family has been a part of the entertainment industry for multiple generations. You surely recognize Jane Fonda, who's appeared on shows like The Newsroom and Grace and Frankie, as well as her brother, Peter Fonda, who you may know from films like Easy Rider and Escape from L.A. However, the family's most iconic member might be their father, Henry Fonda.
The old Hollywood star "was best known for his dramatic work in such films as John Ford's 1940 The Grapes of Wrath, for which he earned an Oscar nomination as Tom Joad; Sidney Lumet's 1957 directorial debut, Twelve Angry Men; and 1981's On Golden Pond, for which he won the Academy Award for lead actor," according to the Los Angeles Times. However, he could also "be marvelously funny on screen in such comedies as Preston Sturges' sparkling 1941 masterpiece, The Lady Eve."
While it's obvious the Fonda family members share impressive acting skills, they also share physical similarities. For instance, Jane's granddaughter looks just like the actress, while her niece and Henry's granddaughter is another star who takes after the show business legend.
Bridget Fonda has a 'family gift'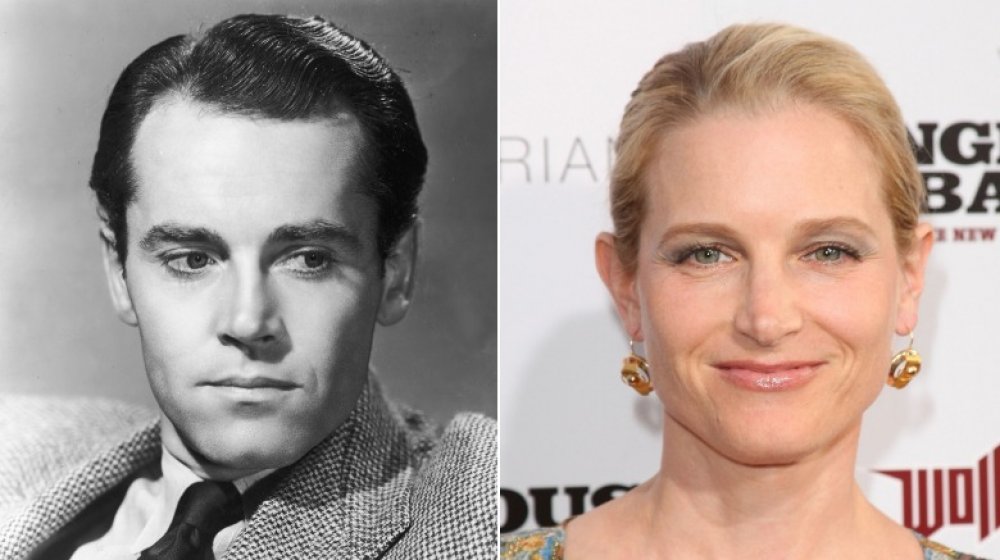 Hulton Archive, Jason Merritt/term/Getty Images
While Peter Fonda followed his father, Henry, into the family business — which just happens to be show business — so did Peter's daughter, Bridget Fonda. And along with inheriting her grandpa's camera-worthy looks, including his eyes, lips, chin, and slim nose, Bridget also inherited her relatives' performing abilities.
"The subtlety in her acting, the way she achieves a lot by doing very little, suggests a family gift," reads a 1992 article in The New York Times. However, instead of being a "chip off the old block," she's instead a "wary inheritor." That's perhaps why you don't really hear about Bridget anymore. After she appeared in movies throughout the '90s like Single White Female, Singles, Point of No Return, and Lake Placid, she stepped back from the spotlight for the most part. 
However, since Bridget is a mom herself, perhaps she passed her looks and talent down to her own child, which means that we might see another Fonda relation onscreen sometime in the future.