The Truth About Faith Evans' Arrest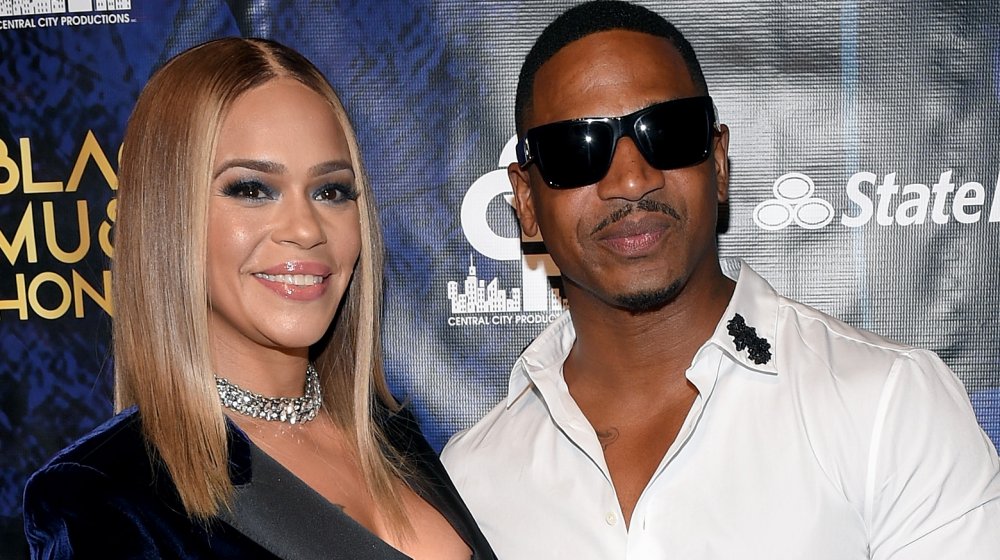 Jason Kempin/Getty Images
There's trouble in paradise for Faith Evans and Stevie J — again. In late May 2020, TMZ reported that Evans was arrested for domestic violence and released on bond later the same day. TMZ said that law enforcement was reportedly called to Evans and Stevie J's house in Los Angeles and that there were allegedly "visible marks and scratches" on the music producer's face after a fight turned violent. 
The couple has had some ups and downs since they married in Las Vegas on a "whim," per Hip Hop DX. Evans told TMZ in 2018, "There was always a love there, but I never saw him in a romantic way in all of the years of our friendship. A couple of years ago I was single, we were working together and I felt a little something." Evans even discussed the possibility of having kids with Stevie J, though there are no developments on that front just yet. They may not have children together, but during their short marriage, they've already had plenty of drama to keep them busy.
Faith Evans and Stevie J may have had issues before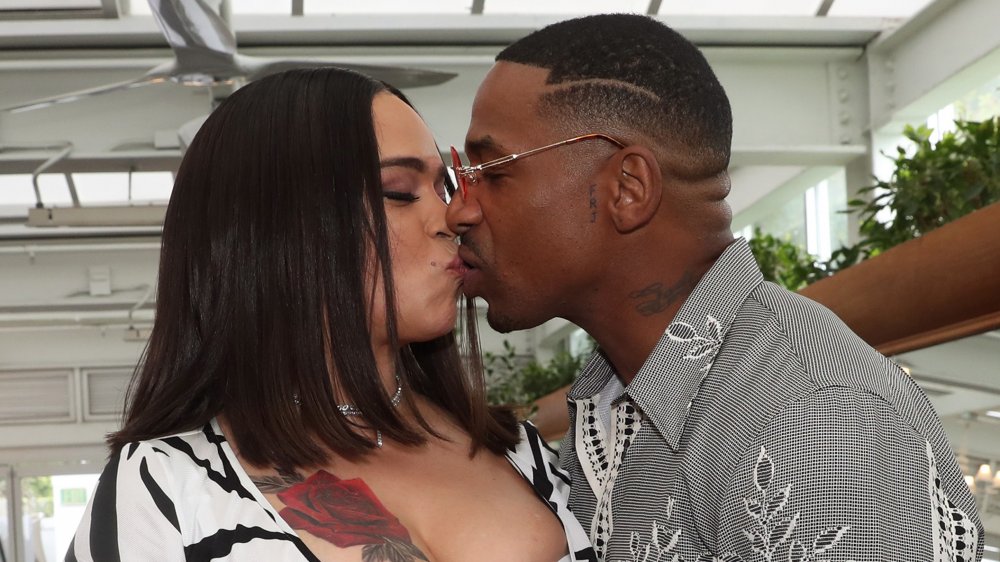 Johnny Nunez/Getty Images
Fans have been wondering about the state of Faith Evans and Stevie J's marriage for some time now. In June 2019, the two reportedly stopped following each other on social media, and then TMZ caught them leaving the Essence Festival in New Orleans together and asked about their issues. "What the hell did we do now?" Evans asked, and the cameraman pushed that they had unfollowed each other. Evans responded, "We did?" 
The TMZ cameraman then asked if there was "trouble in paradise" and Evans quipped, "I'm not in heaven yet, ain't no trouble in paradise. You can't believe everything you hear." Stevie J kissed Evans on the cheek and asked the camera guy, "How does this look like? What does this look like?", seemingly to show that they were both doing just fine. Of course, every couple goes through their ups and downs, but the drama seems to follow these two around. 
Stevie J once addressed the drama on Twitter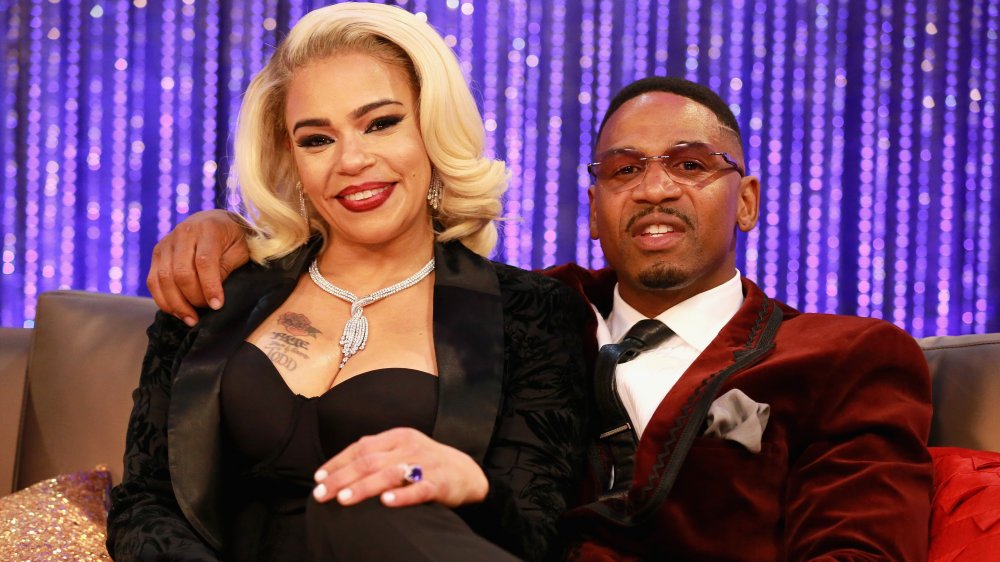 Leon Bennett/Getty Images
Stevie J and Faith Evans have been having public issues with their relationship for some time. For example, in December 2019, the former Love and Hip Hop: Atlanta star sent out a series of tweets that many fans assumed were about Evans, per Hip Hop DX. He tweeted, per the Shade Room, "Drunk people always speak their truth" and "Ones insecurities can damage them" and "All that glitters ain't gold" and then "Cherish what you love just know nothing will last forever." He also added, "Found of that NO woman is faithful. Knew that & it's a blessing to know."
But shortly afterward, Stevie J said that his account had been hacked, per BET. He wrote, "My twitter & IG was hacked last night while I was on the plane. My wife is the love of my life & my best friend. Whoever hacked me, you not only hurt me but my entire family."
If you're looking for clues as to their relationship after Evans' reported arrest, Stevie J tweeted on June 1, 2020, "So grateful to God for another day, time to pray meditate & renew my mind." Fans may not know what's going on behind the scenes for sure, but this couple will definitely continue keeping people on their toes.