The Truth About Alaskan Bush People's Bam Bam And Allison Kagan's Relationship
There are a lot of Alaskan Bush People cast members to keep track of, all the way from parents Ami and Billy Brown to their seven children, Matt Brown, Joshua "Bam Bam" Brown, Solomon "Bear" Brown, Gabriel "Gabe" Brown, Noah Brown, Amora "Birdy" Brown, and Merry Christmas "Rainy" Brown. 
Then there are the siblings' significant others to consider, as well as grandchildren. Noah Brown married his wife, Rhain Alisha, in August 2018, and they welcomed a son, Elijah Connor Brown, in February 2019. Bear is a new dad too, welcoming a boy named River with his ex-fiance, Raiven Adams, in March 2020. 
Although Bam isn't married and doesn't have kids, he reportedly has a longtime partner named Allison Kagan. The two supposedly met while Kagan worked as a field producer on the Discovery series for several seasons, The Sun noted, and they began dating in 2016. As of this writing, Kagan still works at the Discovery Channel, per her LinkedIn profile. 
Bam appears to be incredibly happy with Kagan, and the two are renovating a 100-foot ferry boat they named Fathom This!, according to Radar Online. The vessel, which was originally named Osprey, was his rumored residence with the producer. However, Bear has since planted roots in Washington state, where the Brown family currently resides. 
We don't know what the future holds for the couple, but it sounds like their present situation might be a bit complicated.
Is Bam Bam's family disrespectful to Allison Kagan?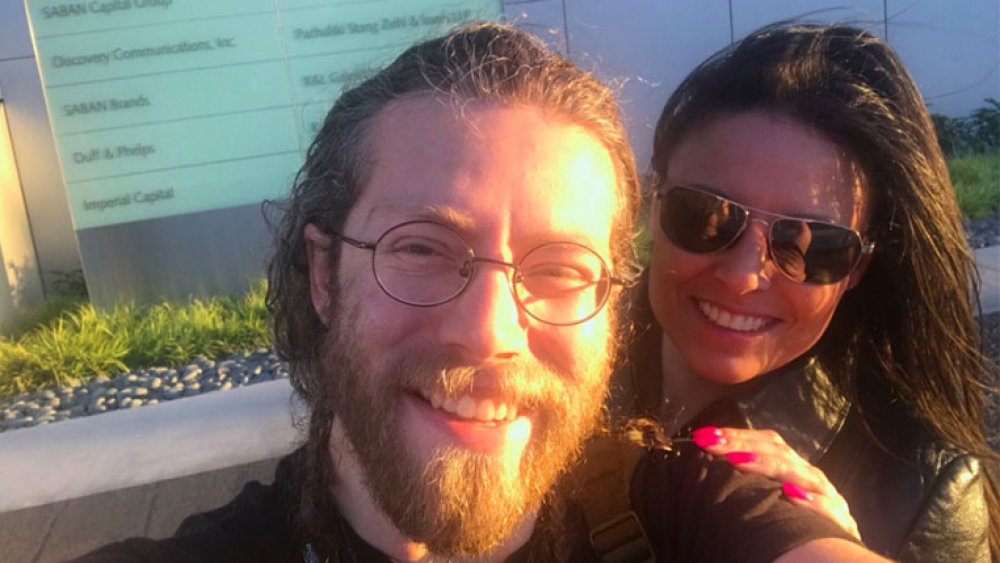 Bam Bam Brown and his family have known Allison Kagan for a long time, as between 2015 and 2018, "she served as a supervising producer on Alaskan Bush People and produced nearly 30 episodes," according to Radar Online. Despite this closeness, the Brown clan supposedly hasn't welcomed Kagan with open arms. "They do not show Bam's woman Allison the same level of respect, and it really just sets him off because they've known her longer than any of his brother's new fame-hungry girls," an insider alleged to the outlet. The source noted how the reality star is "completely fed up" with the double standard.
However, Rainy Brown commented "I love y'all guys" on a 2017 photo of the pair, and Kagan posed for a snap with Ami Brown in June 2017. Things may have changed since then, although we won't speculate too much about the situation. We wish Bam and Kagan the best in their relationship.
Bam Bam declared his love for Allison Kagan on the show
According to The Sun, Joshua "Bam Bam" Brown professed his love for Allison Kagan on Alaskan Bush People, revealing — without mentioning her name — that he fell "head over heels" for the producer. He continued, rather poetically, saying that she "stirred something inside me and made my soul wake up."
While Bam Bam is typically the most private Brown sibling, he continued his candor in May 2020, this time taking a selfie on Instagram that revealed in the caption he was going to "connect with fans" on Cameo. The Sun reported that Bam was going to personalize videos to fans, charging $40 for each clip.
"I'm here on Cameo hoping to spread some love, some joy, some excitement. Do some shoutouts for some fans, maybe some gender reveals, a 'happy birthday' or two, some 'happy [anniversaries].' Whatever you got, send it my way," he said in the Cameo clip.
No word if Kagan will make any Cameo appearances, but we're hoping for joint footage from the two.