The Real Reason Drew Barrymore Will Never Get Plastic Surgery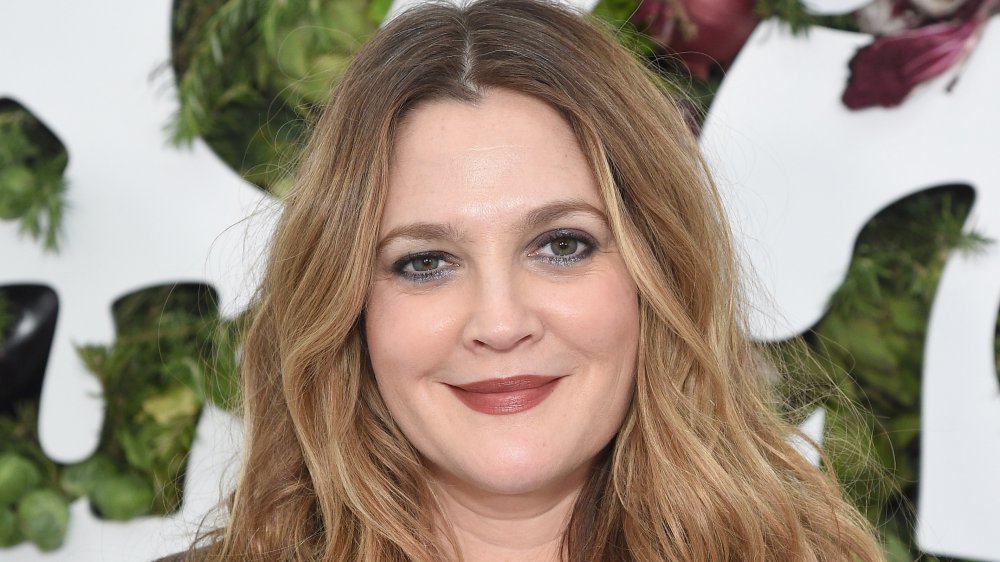 Bryan Bedder/Getty Images
As someone who grew up in the spotlight, Drew Barrymore knows what it's like to age in front of an audience. Yet, while many Hollywood stars feel the pressure to maintain their youthful appearance by any means possible, Barrymore doesn't believe her "extremely addictive personality" and plastic surgery would mix well. "I've never done heroin and I don't want to get plastic surgery because I feel like they're both very slippery slopes," she told Glamour U.K. in 2019. "I feel if I try either, I'm going to be dead really soon."
"Not messing with my face or chasing some unnatural beauty is a standard I live by," Barrymore added. "I have dark circles under my eyes. I was at my dermatologist's recently who said to me, 'Can I shoot some Juvederm up there? It will raise the skin and it won't be so sunken, which is causing the darkness to look worse, because it's lower than the natural light that is hitting it.' And I went: 'No, but I'm gonna go home and start highlighting under my eyes, so thank you for the tip!"
Barrymore, who has battled alcohol and drug addiction, believes that aging is a "privilege" and that one must do so "gracefully, with humor, self-love and a respect for the process." Now, as the mother of two young girls, the Hollywood A-lister feels that she can "carry out" her natural instincts "in an even more deep and profound way" by empowering the next generation.
Drew Barrymore's beauty routine is only skin deep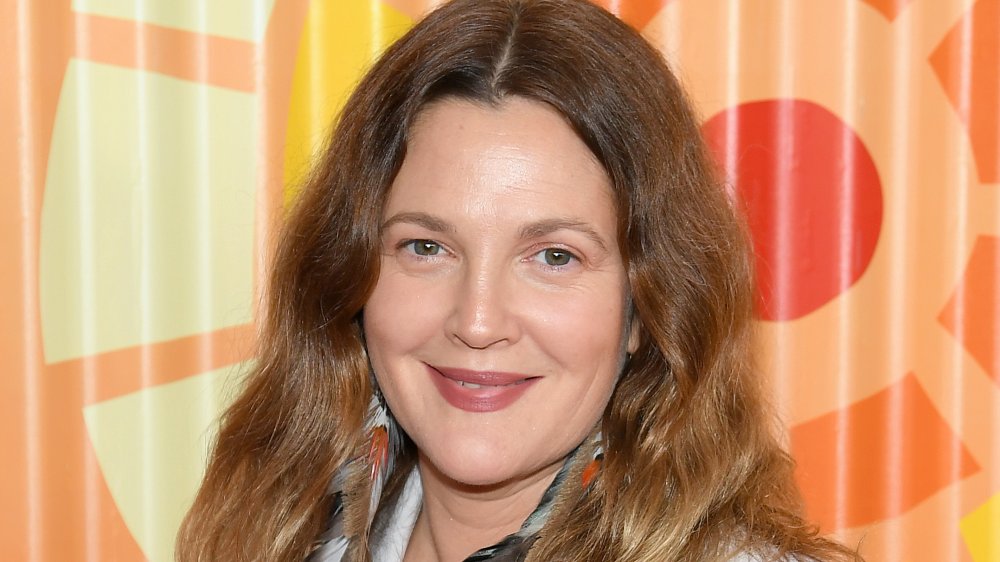 Dimitrios Kambouris/Getty Images
As the creator of Flower Beauty, a cosmetics line that specializes in cruelty-free makeup, Drew Barrymore appreciates great skincare products. As the 50 First Dates star told Yahoo!, when it comes to plastic surgery, she doesn't "want to go there" because she wants "to see what happens naturally" and doesn't "want to get stuck in a spiral of trying to fix it." In fact, Barrymore's beauty routines are only skin deep.
"A little microdermabrasion after a long summer out in the sun — that's it. I want to do surface s**t. I want to keep it real," Barrymore explained. "I want to age naturally. I love products. I live for every eye cream and moisturizer. I don't drive fancy cars or wear designer labels, but I will throw down for a face cream."
And, while Barrymore admittedly cringes at her wrinkles when she sees herself on screen in high definition, she has no plans to erase those lines. Instead, she wants to teach her kids that there's beauty in aging. "I'm now determined more than ever to show my daughters that aging is a luxury," she told NewBeauty in 2019.
She continued, "If we're lucky, we are all going to age. I just want them to be at peace with who they are and not what they look like. If they are good, cool people; that's all I care about." In a world obsessed with youth, we could all use a reminder every now and then!
Drew Barrymore finally learned to love her body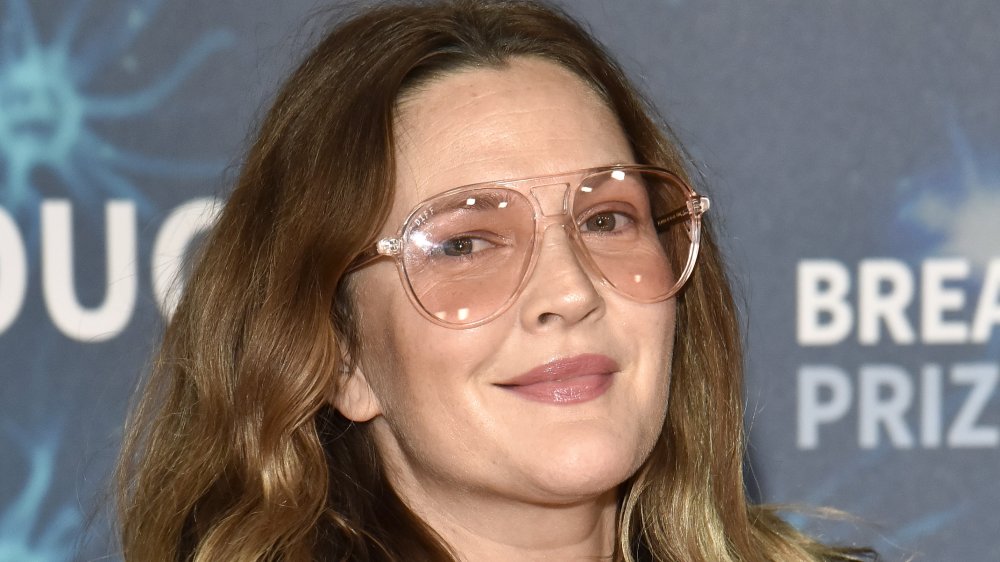 Tim Mosenfelder/Getty Images
During an appearance on The Late Late Show with James Corden in 2018, Drew Barrymore recalled an instance where a woman mistakenly thought she was pregnant. "I'm walking out of a restaurant with a bunch of my mom friends and we all have kids, so there's kids running around the restaurant on their way out, and this woman stops me," she said. "She's like, 'God, you have so many kids.' And I said, 'Well, not all of them are mine.' I was like, 'I just have two.' And she said, 'Well, and you're expecting, obviously.' And I literally looked at her, and I go, 'No, I'm just fat right now.'"
While many would be crushed by such an interaction, Barrymore later revealed that her weight has been a roller coaster and she's loved every minute of the "beautiful ride" because she birthed two miraculous children.
"It is a true miracle I was able to have these two girls. So whatever the aftermath on my body, well bring it on!" Barrymore wrote on Instagram. She admitted that there are days when she hates getting dressed, but she doesn't want others to compare their post-baby bodies to women on the red carpet. 
"If I looked decent on anything I have done since I had my two kids, I have clawed my way there," she explained. "It only took 45 years to find myself. Right where I am supposed to be. And it's not perfect. But it's me."