The Reason Carole Baskin Has Control Over Joe Exotic's Zoo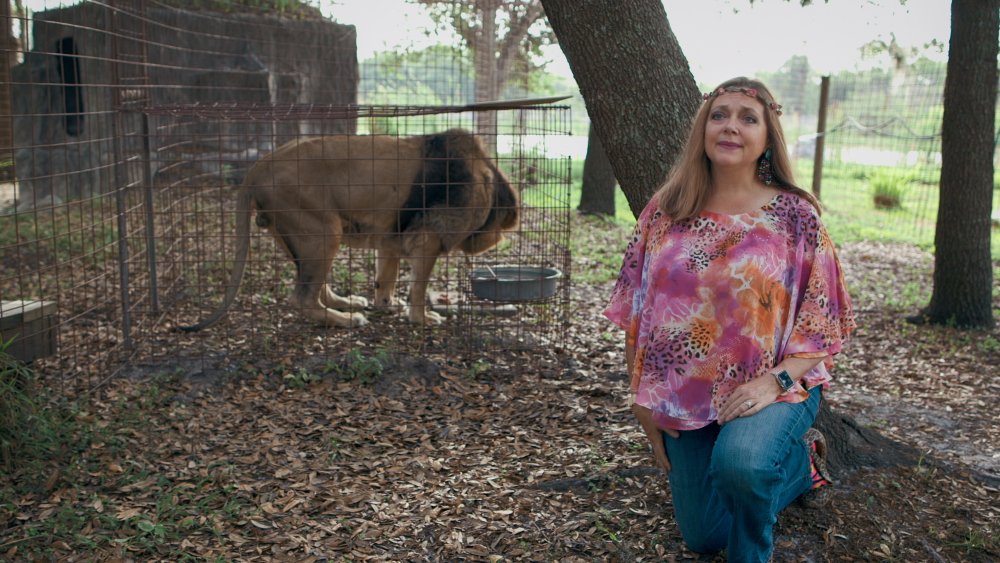 Netflix
Just in case you thought you weren't going to hear any more news about Joe Exotic, rest assured that we have an update. In fact, it's some really big news about the state of Joe Exotic's zoo, the Greater Wynnewood Exotic Animal Park.
People all over the world became familiar with Joe Maldonado-Passage, or Joe Exotic, thanks to the Netflix docuseries, Tiger King: Murder, Mayhem and Madness. The series brought global awareness to the situation of large cat sanctuaries in America but also gave an in-depth depiction of the conflict between Joe Exotic and his rival, Carole Baskin.
This feud culminated in prison time for Joe Exotic. As WGAL reminds readers, Joe Exotic "was convicted in April 2019 of conspiring to kill Baskin in Florida, along with killing five tigers, and selling and offering to sell tiger cubs." Joe Exotic was sentenced to serve 22 years in federal prison.
In light of this, it might shock fans to learn that on June 1, 2020, a judge granted Carole Baskin control over Joe Exotic's zoo. Keep reading to find out the shocking details of this new situation which is, without a doubt, Joe Exotic's worst nightmare.
Joe Exotic tried to transfer his zoo to his mother to avoid paying Carole Baskin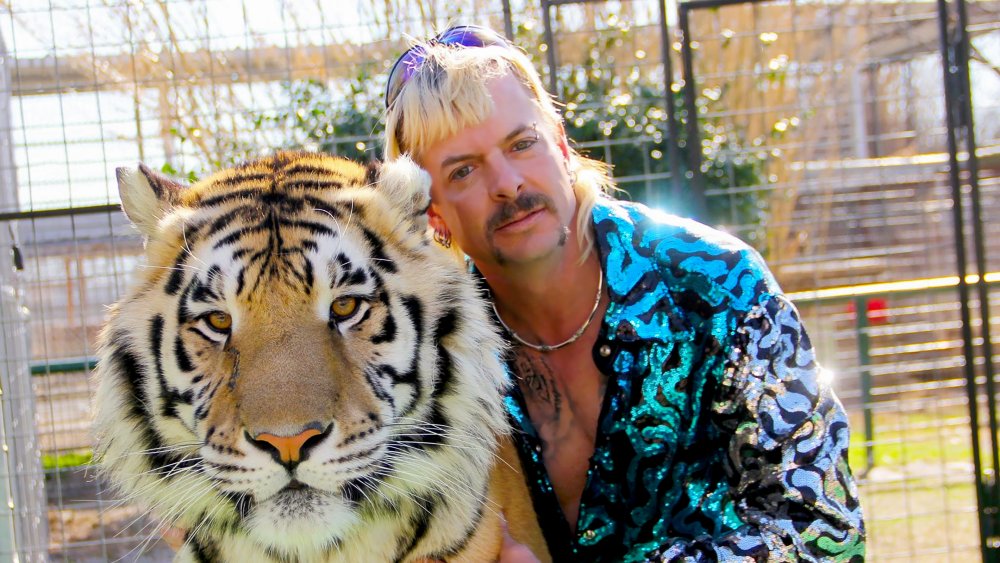 Netflix
Carole Baskin and Joe Exotic had a long-running legal feud. According to CNN, Baskin won a trademark infringement lawsuit against Joe Exotic in 2011. He was ordered to pay her $1 million. There was a second suit in 2016, where Baskin claimed that Joe Exotic had transferred his Oklahoma property to his mother in order to evade paying her.
In light of this, a federal judge awarded Baskin the Greater Wynnewood Exotic Zoo, according to Us Weekly, on June 1, 2020. Baskin gets a lot with this ruling. According to CNN, the "order gives Baskin control of about 16 acres of land in Garvin County, Oklahoma, that is home to an animal park with an array of big cats." This also includes several cabins and vehicles on the property.
The order also declares that the Greater Wynnewood Development Group, LLC must "vacate the Zoo Land premises within 120 days of service of this Order... Vacation of premises shall also require removal of all zoo animals from the Zoo Land," per CNN.
Meanwhile, Joe Exotic's former business partner, Jeff Lowe, is currently at the Greater Wynnewood Exotic Zoo and had some thoughts to share. Not only that but Joe Exotic himself piped up from prison to talk about the situation.
Joe Exotic speaks up from prison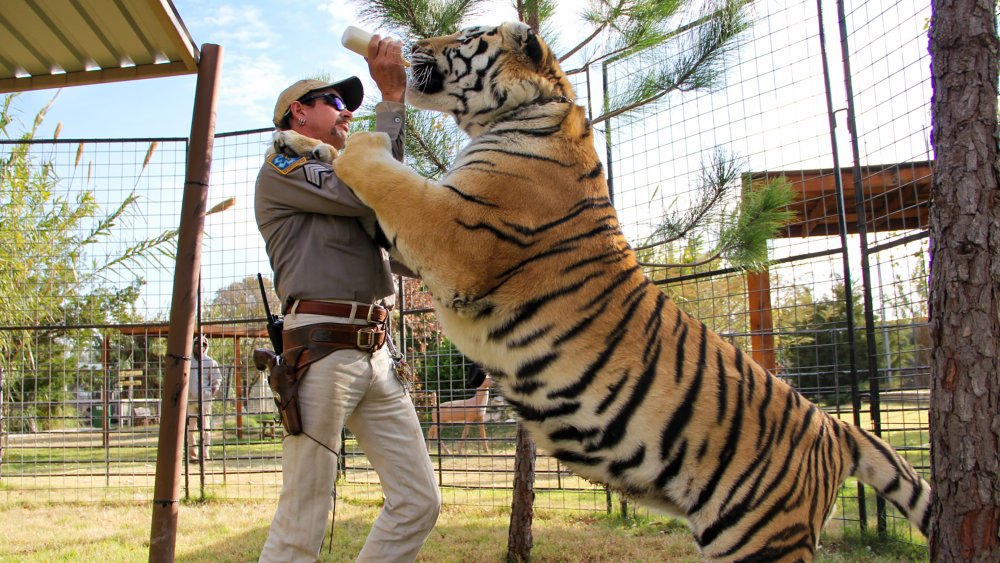 Netflix
Jeff Lowe, Joe Exotic's former business partner and the current owner of the zoo, had his lawyer speak to CNN about the outcome. He said: "We anticipated Carole Baskin getting the title to the former park that once belonged to Joe Exotic, and we did not challenge her attempts to do so."
Lowe's lawyer went on: "All of Jeff's focus is on opening the new Tiger King Park in Thackerville, (Oklahoma), which should be opening in the next 120 days."
Meanwhile, Joe Exotic himself spoke up from prison in Fort Worth on his Twitter, which is managed by Media Exotic1. He used the hashtag #Helpfreejoe and added: "This cannot go on." He also apologized to fans for not being able to respond to each person and noted that "this prison is doing everything to keep me from talking."
On June 2, he spoke about his sorrow but also addressed the nation with the hashtag #blackouttuesday and said in a tweet: "Carole Baskin taking my zoo is a tragedy. And we'll get to that. But today is a day to stand in solidarity with those that have been hurt, killed, and worse because they're standing up for what they believe in. Stay strong."