The Truth About Lea Michele And Matthew Morrison's Relationship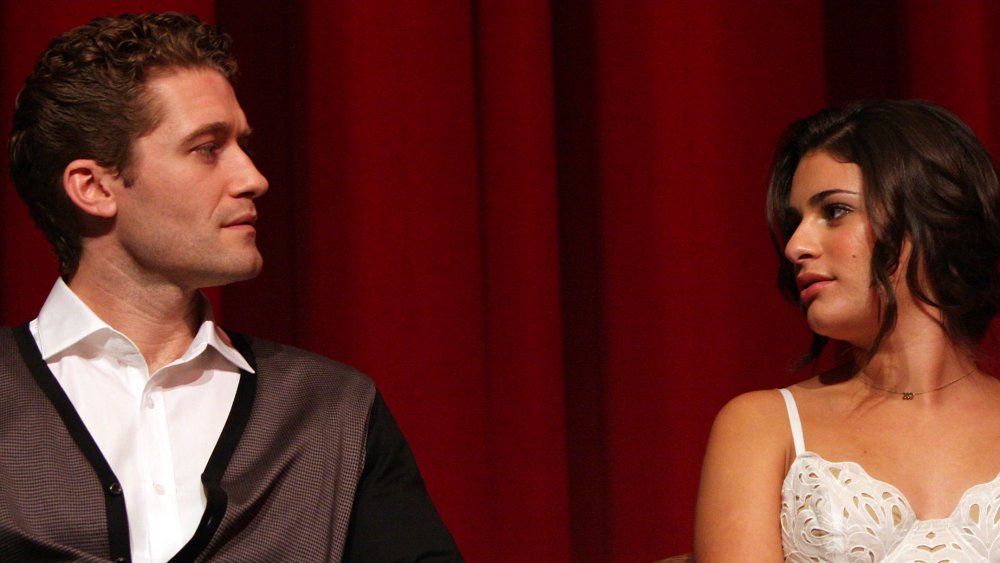 Angela Weiss/Getty Images
Lea Michele found herself in hot water in June 2020 when she tweeted a message in support of the #BlackLivesMatter movement. Although Michele's note received plenty of likes from fans, her former Glee co-star, Samantha Ware, found the message problematic and contradictory given her personal experiences working with the actor in 2015. "LMAO REMEMBER WHEN YOU MADE MY FIRST TELEVISION GIG A LIVING HELL?!?! CAUSE ILL NEVER FORGET," Ware, who played Jane Hayward alongside Michele's character, Rachel Berry, tweeted. "I BELIEVE YOU TOLD EVERYONE THAT IF YOU HAD THE OPPORTUNITY YOU WOULD 'S**T IN MY WIG!' AMONGST OTHER TRAUMATIC MICROAGGRESSIONS THAT MADE ME QUESTION A CAREER IN HOLLYWOOD."
As it turns out, Ware isn't the only who star who has complaints about Michele. Glee alums Heather Morris, Alex Newell, and Dabier Snell, have all shared concerning anecdotes about the New York native following the initial brouhaha. A few actors from Michele's Broadway days have also spoken out on the matter.
Amid this drama, some people are wondering how the rest of Michele's Glee co-stars feel about her, including Matthew Morrison. The actor played glee club director and Spanish teacher Will Schuester during the show's 6-year run. 
So what's the story with these two? Gleeks might be surprised to learn Michele and Morrison had a special connection before the even show aired.
Yep, Matthew Morrison and Lea Michele dated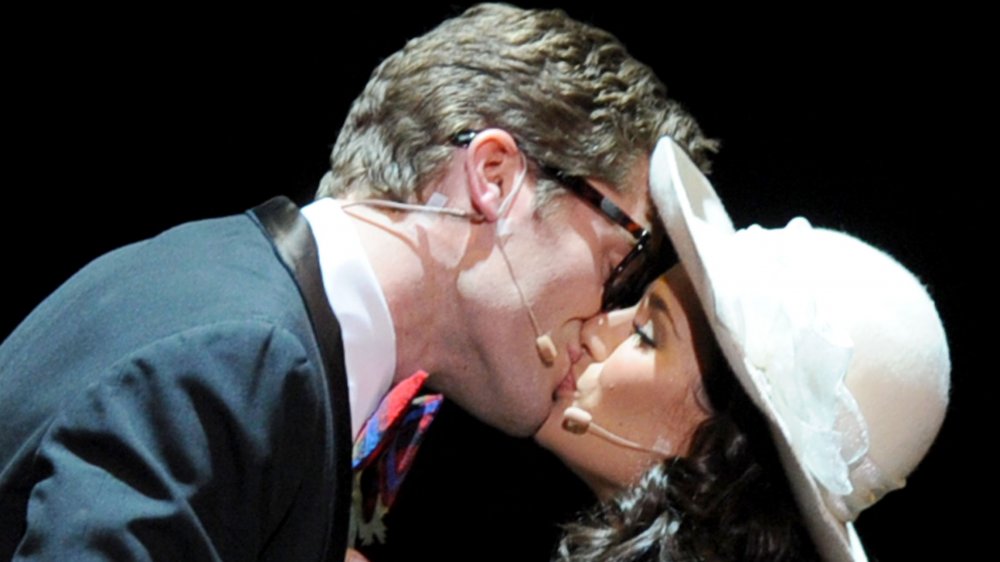 Kevin Winter/Getty Images
Lea Michele revealed a juicy tidbit about her past with Matthew Morrison in her 2014 book, Brunette Ambition. "When we shot the pilot, I met Cory Monteith, Kevin McHale, Amber Riley, and Chris Colfer for the first time," she wrote (via Entertainment Weekly). "I had worked on Broadway with Jenna Ushkowitz and Matthew Morrison before. Matt had been a friend of mine for years, and in fact, we'd actually dated back in the day for a Broadway beat."
The two even shared an on-stage kiss (pictured above) during a 2010 tribute to The Rocky Horror Picture Show.
But just because Morrison and Michele were close, it didn't mean they were romantic during the filming of Glee. "I've known Matt for years," she told Hollywood.com (via E! News) about the dating rumors. "He's been a friend of mine from New York. People are going to make things up. I think it's just because we really are so close."
As of this writing, Morrison hasn't discussed the allegations about Michele's mean girl behavior.