The Truth About Lea Michele And Heather Morris' Relationship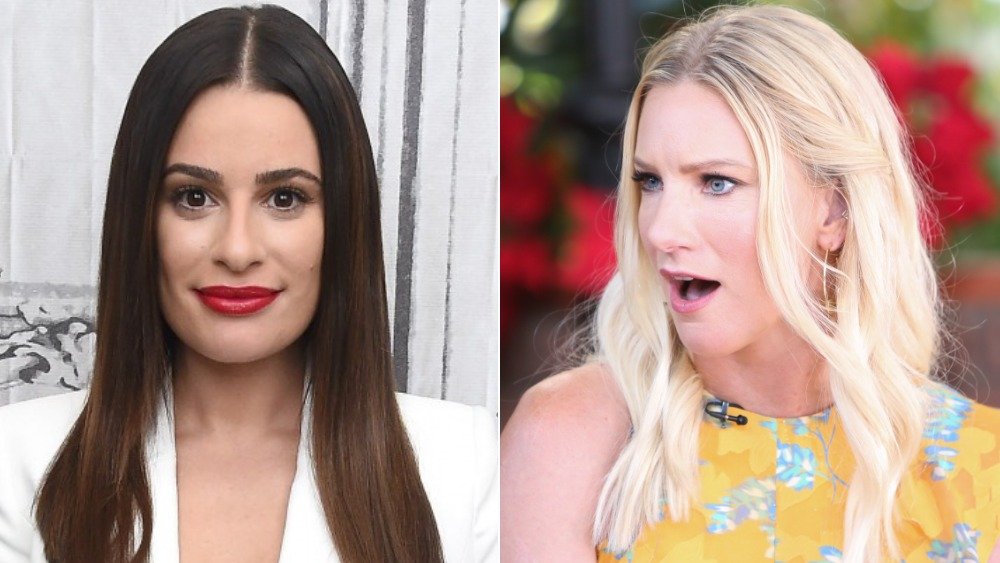 Gary Gershoff, Paul Archuleta/Getty Images
After Lea Michele tweeted about George Floyd's death on May 29, 2020, Glee alum Samantha Ware accused Michele of making her life "a living hell" on set. Other Glee actors chimed in and all of the stories about Michele's alleged behavior led to racism accusations. Michele apologized for her behavior and denied that her choices were related to race in a June 2020 Instagram post. While the reasons why Michele has tension with so many of her former co-stars may be up for debate, there's no question that a lot of people have issues with Michele for her alleged behavior.
In early June 2020, Glee alum Heather Morris responded to the backlash against Michele. She tweeted a note that read: "Let me be very clear, Hate is a disease in America that we are trying to cure, so I would never wish for hate to be spread to anyone else. With that said, was she unpleasant to work with? Very much so," which seems to be the general consensus. 
Morris continued, "for Lea to treat others with the disrespect that she did for as long as she did, I believe she SHOULD be called out." She admitted, "it's also on us because to allow it to go on for so long without speaking out [which] is something else we're learning along with the rest of society." 
Heather concluded, "But, at the current moment it's implied that she is a racist and although I cannot comment on her beliefs, I think we're assuming, and you know what happens when we all assume..."
Lea Michele and Heather Morris seemed friendly throughout the years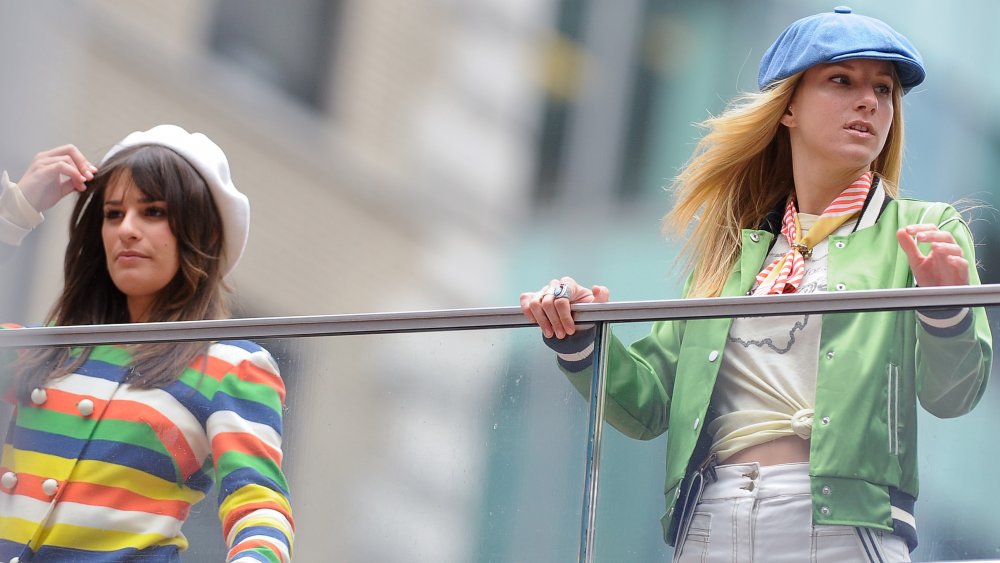 Ray Tamarra/Getty Images
In February 2014, the Huffington Post shared photos of Lea Michele and Heather Morris smiling and walking arm-in-arm. At that point, Morris was not a season regular on Glee anymore. This could possibly be an indication that the two of them were good friends hanging out and not just co-workers who were photographed in between scenes. And the February 2014 outing wasn't the first time they hung out outside of work. 
In 2010, Michele tweeted about going to the movies with Morris and Glee creator Ryan Murphy. In a 2013 birthday shout out, Michele referred to Morris as her "dear friend." In 2012, Michele dished on how much she enjoyed working with Morris, tweeting, "Sitting in hair and makeup laughing [with] Heather Morris makes my day." 
While Michele's old tweets showed a lot of love for Morris, Morris' social media activity in June 2020 painted a different picture. In addition to slamming Michele's on set behavior, Morris liked a lot of tweets about the backlash against Michele. 
As of this writing, Morris "liked" a "naya was always right" tweet. She also clicked "like" on "did somebody say cockroaches? because that's what she used to refer to the background as on the set of glee. but we grow up and we don't stay background forever sooooo..." Additionally, Morris "liked" the initial tweet from Samantha Ware that inspired everyone to come forward with their own horror stories from working with Michele on the set of Glee.
Heather Morris and Lea Michele's relationship is confusing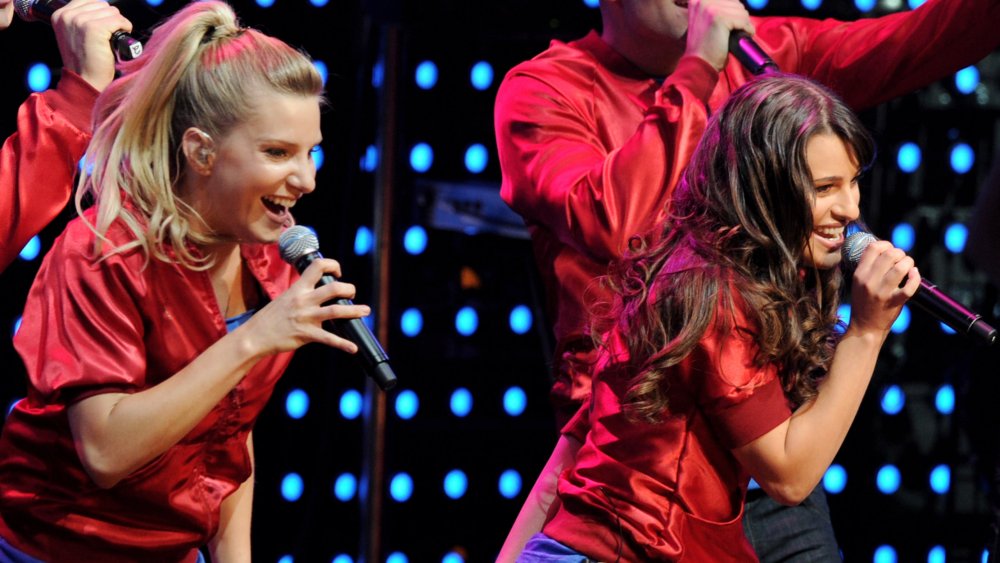 Kevin Winter/Getty Images
In April 2017, Lea Michele told Bravo's The Daily Dish that she wasn't watching Heather Morris on Dancing With the Stars because she's "never home to watch television." She also commented on Morris' professional dance experience as a former back-up dancer for Beyoncé, saying, "I mean, it's sort of a little bit of cheating to me, but I wish her only the best." Is that shade? It sure seems like it, but it's very easy to misinterpret a written quote, especially since she was very supportive of Morris' DWTS run during an April 2017 Watch What Happens Live appearance. 
Entertainment Tonight reported that after Morris got eliminated from the dance competition, Michele said: "First of all, that was ridiculous because the reality is that Heather already won Dancing With the Stars," which is a strange comment from someone who admitted she didn't even watch the show. Michele added, "I don't know if you watched Glee, but she's, like, the best dancer in the entire world so she certainly should have won." At least that's a compliment.
No matter what Michele thinks of Morris' dance skills, it seems like Morris is not Michele's biggest fan thanks to her alleged rude behavior back in the day.