The Truth About Vanessa Morgan And Madelaine Petsch's Relationship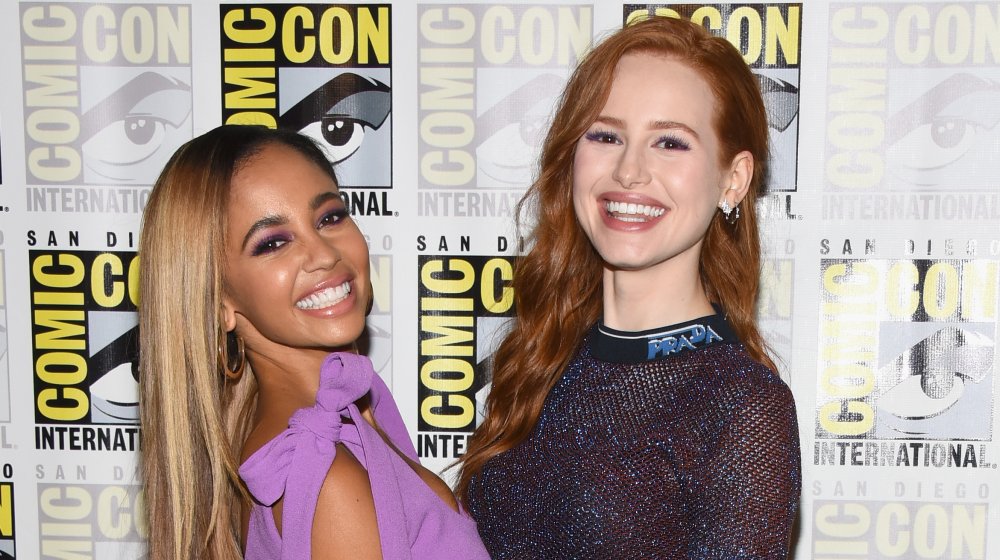 Araya Diaz/Getty Images
We know that Riverdale drama is intense! The juicy TV show is scary, thrilling or totally romantic depending on the moment and we are obsessed with all of it. It's so successful as a show because it's full of moments kids love that adults don't get. Not only that, but the cast and crew have some intense drama of their own.
Cole Sprouse and Lili Reinhart made headlines with their off-screen relationship then when they broke up, Reinhart had an important announcement of her own. Then there was the tragic and unexpected passing of Luke Perry, who played Archie's dad in the series, back in March 2019.
The romantic connections on the show might just be the best part and one romance in particular is catching our eye in a big way. Riverdale characters Cheryl Blossom (Madelaine Petsch) and Toni Topaz (Vanessa Morgan) are giving us all relationship goals. In fact, they're so iconic that they've been given their own name, "Choni."
What's even more amazing is that Petsch and Morgan are best friends IRL. So what's it like to date your BFF on-screen? Both stars gave the details of their close connection and Riverdale romance. Does it ever get awkward? They've got the answers!
Vanessa Morgan and Madelaine Petsch were BFFs long before 'Riverdale'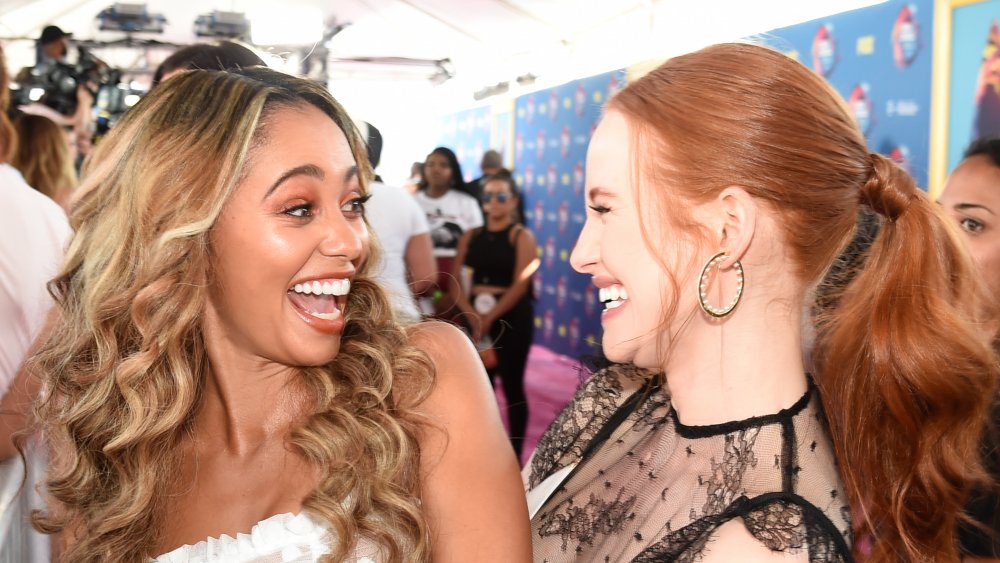 Kevin Mazur/Getty Images
Vanessa Morgan spoke about her role on Riverdale, playing Toni Topaz. Morgan, who is married to Michael Kopech of the Chicago White Sox, according to BriefTake, spoke about how powerful it is to play Topaz. She said: "I'm trying to represent to the greatest of my abilities, and playing a biracial, bisexual young woman is a lot of pressure because I want to do a good job of doing that."
So how does Morgan feel about Topaz's on-screen romance with Cheryl Blossom? Morgan said: "I love her relationship with Cheryl, it's so great," per BriefTake.
Morgan explained that she and Madelaine Petsch have been BFFs for a long time: "Madelaine and I were best friends before the show too, so when I got cast for season 2 I really put that energy out there. We were like 'wouldn't it be nice if we were on a show together in Vancouver?' and that was one year before it even happened!"
Morgan had nothing but joy when she reflected on her on and off-screen relationship with Petsch: "So looking at it now, what are the chances that not only are we on the same show, but we're also playing girlfriends on that same show?! So the relationship is even stronger now."
Meanwhile, Petsch had some hilarious thoughts on her on-screen romance with Morgan!
Madelaine Petsch says there's no awkwardness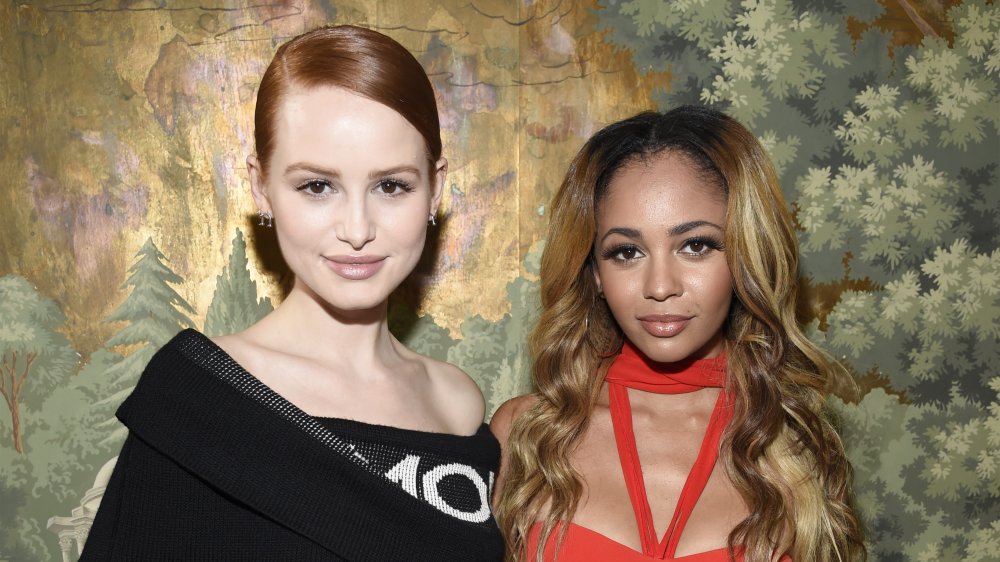 Kevin Mazur/Getty Images
Madelaine Petsch discussed her relationship with Vanessa Morgan and how their on-screen characters, Cheryl Blossom and Toni Topaz, are so awesome to play.
Petsch discussed what it was like to have an on-screen romance with her best friends IRL. She said: "It's way better than playing it with a stranger. I'll tell you that much," according to Life & Style.
Petsch added: "You know where their mouth has been for one. It's easy. It's like you can choreograph your love scenes. Everything's fun. It's really easy going. It's honestly a really great collaborative thing because you feel comfortable with that person."
When asked if it ever got awkward for the two stars, Petsch clarified things: "We'll make out on screen for, like, 30 minutes and I'll be like, 'Want to go watch a movie?' It's just separating, it's like, well, I'm Cheryl and she's Toni. So, in that moment we are in love. Then, when it's over, we're best friends again cause we're Madelaine and Vanessa," per Life & Style.
Their BFF chemistry is obviously really helping their romance on-screen, because "Choni" is one of the most notable couples on Riverdale.