Here's How Much Mark Wahlberg Is Really Worth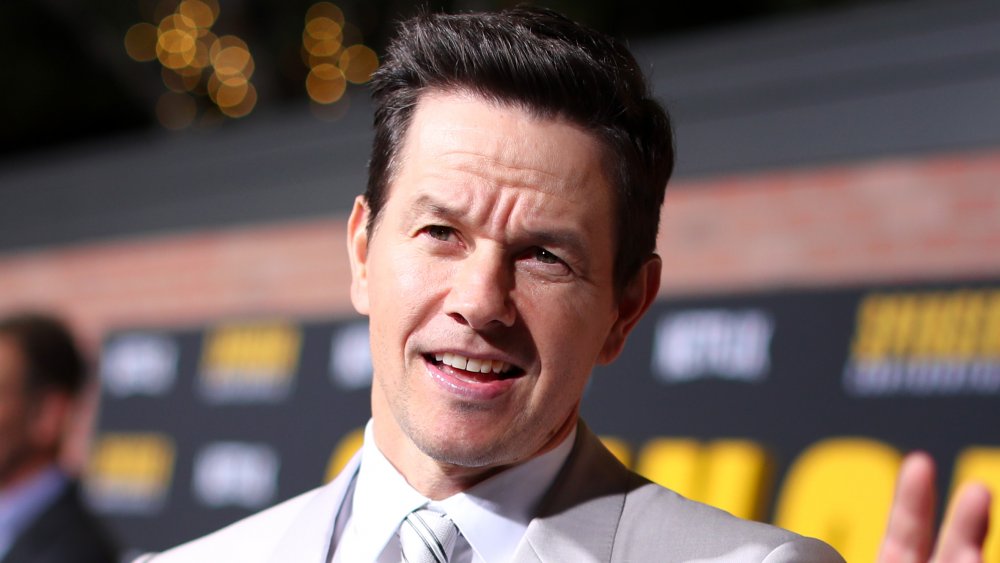 Joe Scarnici/Getty Images
Mark Wahlberg has been in the pop culture zeitgeist for decades — he's been a model, a rapper, an actor, and an entrepreneur. But how much is Wahlberg really worth? Before we get to his bottom line, let's take a closer look at his controversial history.
Wahlberg grew up in a rough Boston neighborhood as the youngest of nine kids, including his brother Donnie, who later found success with the boy band New Kids On The Block. Wahlberg started his entertainment career with Marky Mark and the Funky Bunch (the "bunch" in question was just a bunch of background dancers and a DJ). They released Music for the People in 1991, and the album gained popularity mostly because of the song "Good Vibrations" — and because of Wahlberg's proclivity for taking his clothes off on stage, baring his iconic abs. Those abs landed him a modeling campaign with Calvin Klein in 1992, per the New Yorker. Yep, billboards of Wahlberg in his underwear were plastered all over the country. 
As a public personality, Wahlberg's troubled past came back to haunt him in the mid-'90s, but he was able to overcome some of it and turn his image around. 
Mark Wahlberg has an ugly past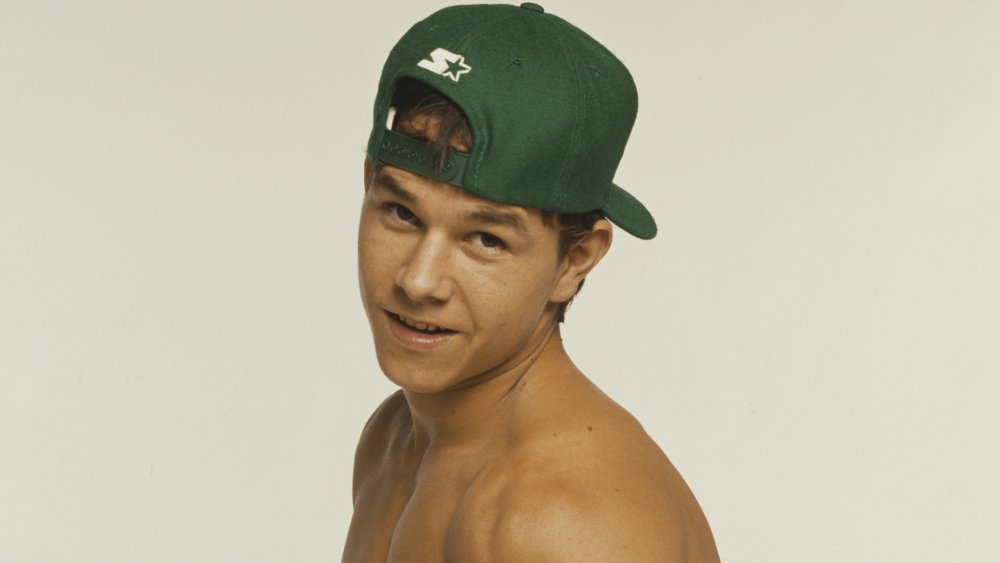 Tim Roney/Getty Images
Mark Wahlberg wasn't always on the road to becoming a multi-millionaire. According to the Daily Beast, "He dealt drugs, was addicted to cocaine by the time he was 13, and found himself constantly in trouble with the law." In 1986, when he was 15 years old, Wahlberg was reportedly charged with a felony for allegedly chasing black kids with his friends, calling them the n-word and threatening to kill them. 
Just months before his 17th birthday in 1988, he allegedly attacked a Vietnamese shopkeeper and lobbed racial insults while trying to steal beer. He was charged with attempted murder for the latter crime. According to The Guardian, Wahlberg pleaded guilty to assault and was sentenced to two years behind bars, though he only served 45 days. But his violent acts didn't stop there. In 1992, Wahlberg and a friend "viciously and repeatedly kicked" his neighbor and fractured his jaw, reported the Daily Beast. They settled that case without criminal charges. 
Wahlberg's past affected his business opportunities later in life. In 2014, he filed a petition to be pardoned for his 1988 crime, which was hampering his ability to gain a concessionaire's license for Wahlburgers, the burger chain he owns with his brothers, per the Los Angeles Times. The actor later ditched the pardon request, though he stressed that "some good did come out of it" because he got to apologize to his victim. 
Wahlburgers opened for business and even cooked up a reality show, but that's just one of the deals feeding Wahlberg's bank account.
Mark Wahlberg became one of the world's richest actors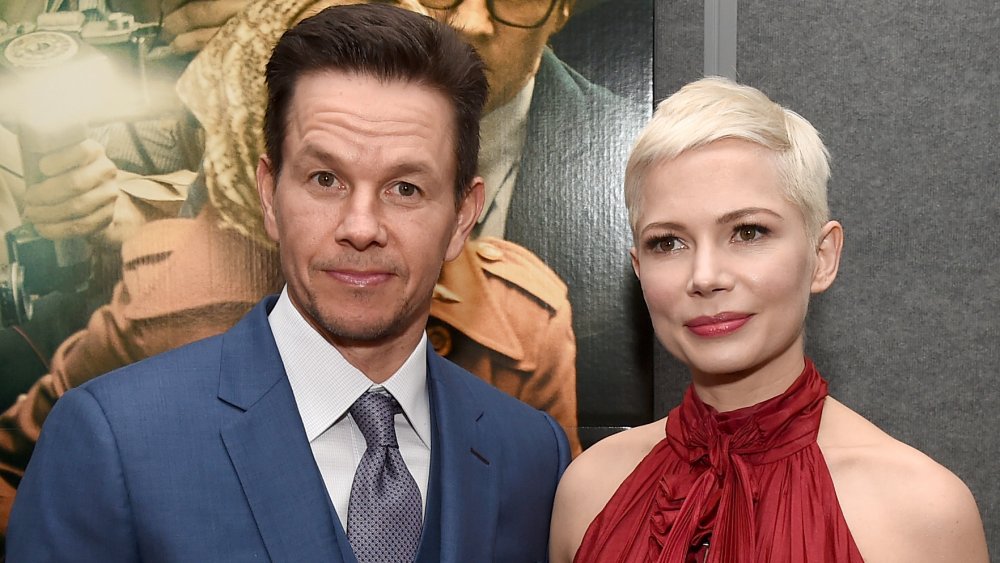 Kevin Winter/Getty Images
Despite his dark past, Mark Wahlberg became a veritable A-list actor, starring in movies such as Basketball Diaries, The Fighter, Boogie Nights, Perfect Storm, Ted, The Departed, and so, so, so many others. All that work has garnered him an estimated $300 million net worth. 
In fact, he's one of the highest paid movie stars in Hollywood, and according to USA Today, he was even paid $1.5 million to re-shoot his scenes for 2017's All the Money in the World after co-star Kevin Spacey was removed from the project following sexual assault allegations. In contrast, Oscar-winning co-star Michelle Williams (pictured right) was reportedly paid under $1,000 for the re-shoot. (Wahlberg wound up donating his re-shoot salary to the Time's Up movement in Williams' name, per Vanity Fair.)
Off camera, the married father of four is doing more than just flipping burgers. According to CNBC, he has diversified his portfolio with assorted health and wellness ventures, including the AQUAhydrate water brand, a line of supplements, and an Australian fitness franchise. Does Wahlberg have any financial advice for his fans? "Look at the "bigger picture," he said. "Everybody is about: 'What am I going to do today?' But I think having a long-term plan and strategy is the most important thing you can do."