The Truth About Kate Hudson's Famous Parents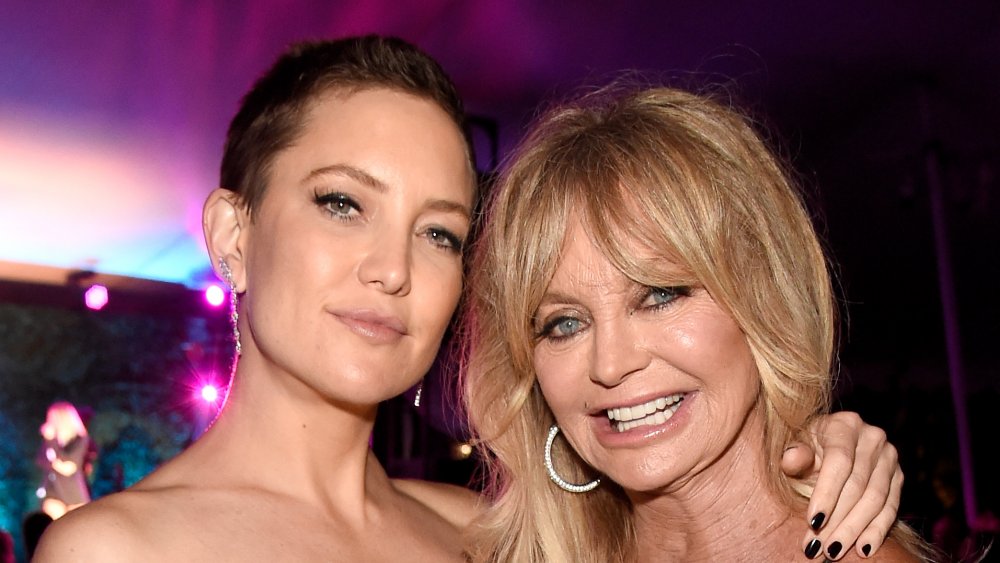 Kevin Mazur/amfar/Getty Images
Though Kate Hudson has spent years acknowledging her mom Goldie Hawn's partner Kurt Russell as her father, he's not her biological dad. Kate and her brother, Oliver Hudson, were both born to Hawn and her ex-husband Bill Hudson while the pair was married. They were married from 1976 to 1982, and soon after they split, Hawn started dating Russell, whom she has been with ever since. 
Kate's biological father was a singer in The Hudson Brothers with his two younger brothers, and the trio even had their own variety show. He had a few small acting roles in the 1970s and 1980s, including on Doogie Howser, M.D. until 1992, per IMDb. Kate's mom, on the other hand, continued her career in the limelight, though she has slowed down with her roles in recent years. Some of her biggest roles include Overboard, First Wives Club, and Death Becomes Her. 
Throughout all of Hawn's and her famous daughter Kate's roles, though, the two have never been in a film together — and Hawn says it will never happen. She told the Los Angeles Times in March 2017, "We would love it, but it's really interesting — unless it's something great, honey, you don't do it. And I'll tell you another thing: mother and daughter, or son or whatever — sometimes it doesn't work. You have to look at the reality, because we're very well known apart. There's a lot of expectation coming into it. You want to talk about baggage."
Kate Hudson considers Kurt Russell her dad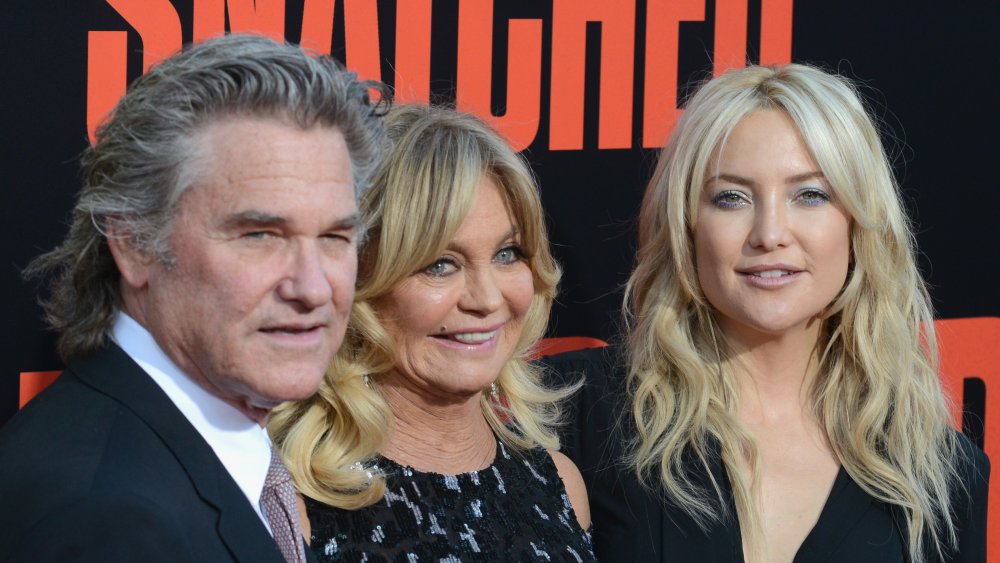 Albert L. Ortega/Getty Images
Kate Hudson is close with her mom, Goldie Hawn, but does not have a good relationship with her biological dad, Bill Hudson. She is, however, very close with Hawn's partner, Kurt Russell. Russell raised both Hudson children as his own, and Kate even said in 2000 to Vanity Fair that Russell is her dad. HuffPost reported that she told the magazine, "[Bill Hudson] doesn't know me from a hole in the wall. But I don't care. I have a dad [Russell]. The bottom line is, you call your kids on their f**king birthday. I'm glad I had a dad who was there on my birthday."
It took awhile for Bill to speak out on his relationship with his estranged daughter, but he told RadarOnline in 2012 that he was hurt by the things she said. "Kurt has been there for [Kate] and I'm happy for that and I think it's a good thing. Kurt's a really good guy. What's more hurtful is Kate saying publicly that I've abandoned her because that's just not true," he told the publication. Bill added that back when he and Hawn split and she started dating Russell, Hawn asked the kids to call Russell, "Pa." "It was very confusing to the kids, particularly Kate, and that was really painful," he said.
Kate Hudson has forgiven her estranged father for his issues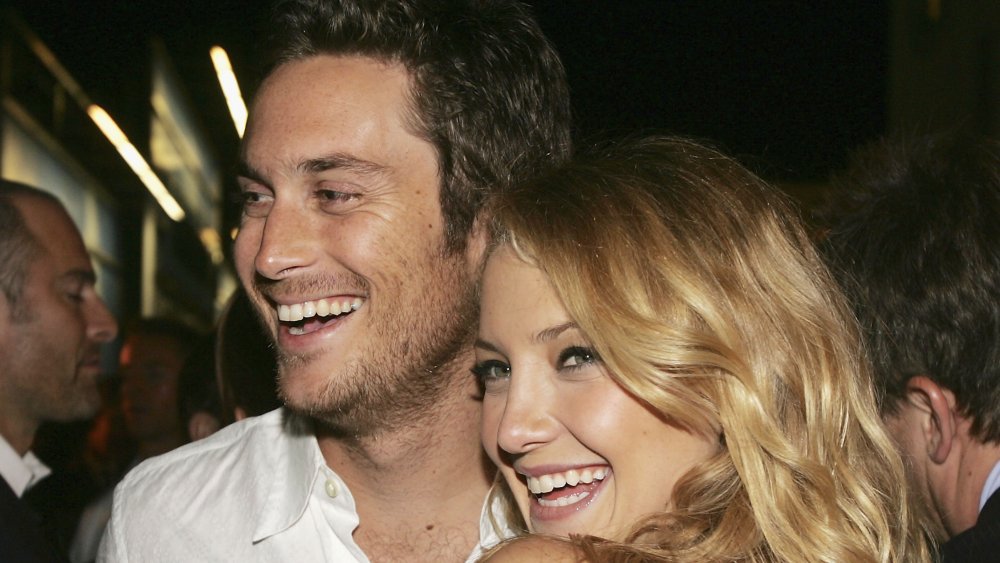 Kevin Winter/Getty Images
Things continued to sour with Kate Hudson and her estranged father, Bill Hudson, when Kate's brother (and Bill's biological son), Oliver Hudson, posted on Instagram for Father's Day 2015. He tagged Kate in a photo of the two of them as small children with Bill and captioned the photo, "Happy abandonment day," per USA Today.
In an interview with the Daily Mail soon after, Bill said, "I say to them now, 'I set you free.' I had five birth children but I now consider myself a father of three. I no longer recognize Oliver and Kate as my own. I would ask them to stop using the Hudson name. They are no longer a part of my life. Oliver's Instagram post was a malicious, vicious, premeditated attack. He is dead to me now. As is Kate. I am mourning their loss even though they are still walking this earth."
Though those words were undoubtedly hurtful for his children to hear, Kate said in 2016 that she's made peace with her relationship with her biological father. In an interview on Howard Stern's radio show, Kate said (via the New York Daily News), "I think forgiveness in any aspect is something that is complex. It is the greatest tool to be able to separate that attachment. So for me, I recognize whatever those issues are is something he has to live with. That must be painful for him and I forgive him."