The Truth About Lady Gaga And Elton John's Relationship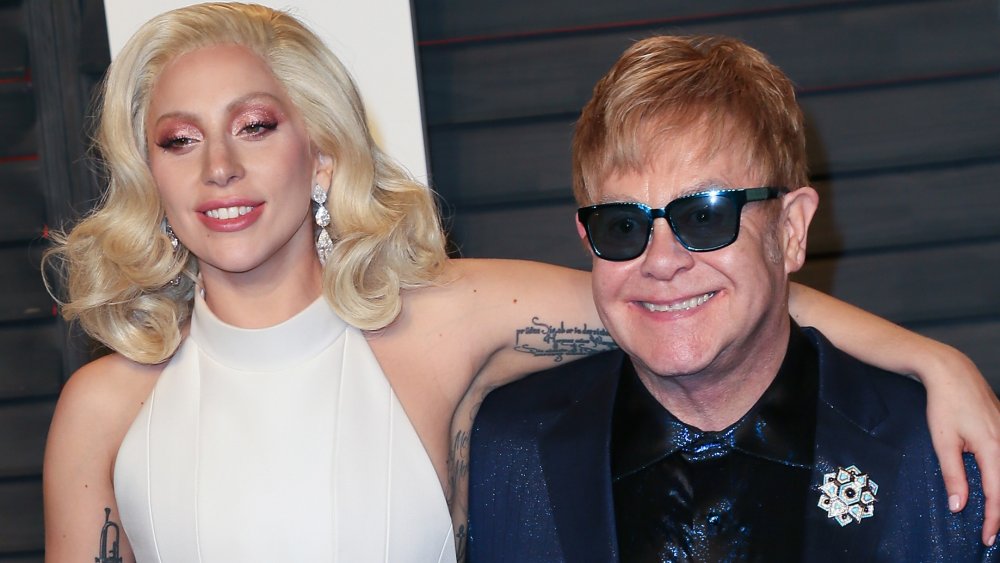 David Livingston/Getty Images
Elton John may have collaborated with Lady Gaga on her album Chromatica, but their relationship extends far beyond just a working one. The two iconic singers have considered each other friends for years, and Lady Gaga is even godmother to John's sons! According to Heart, the popular singer is a very hands-on godmother, and she loves hanging out with her godsons, Zachary and Elijah. 
"She leads a very heavy-scheduled life, but she always finds time for them," John told the outlet. What's even sweeter than how much Lady Gaga loves her godsons is the nickname they have for her: Gaga Mother! It's cute how close it is to what Lady Gaga's fans — known as Little Monsters — call her: Mother Monster.
According to Billboard, Lady Gaga and John's friendship can be traced back to 2010, when Lady Gaga made her Grammys performing debut and performed with John. She sang "Poker Face" and "Speechless" before the two of them launched into a rendition of John's "Your Song." They worked together more over the next year or so and clearly got really close in that period of time, because it was in 2011 that John and his husband, David Furnish, asked Gaga to be the godmother to their firstborn son, Zachary.
Elton John says Lady Gaga is family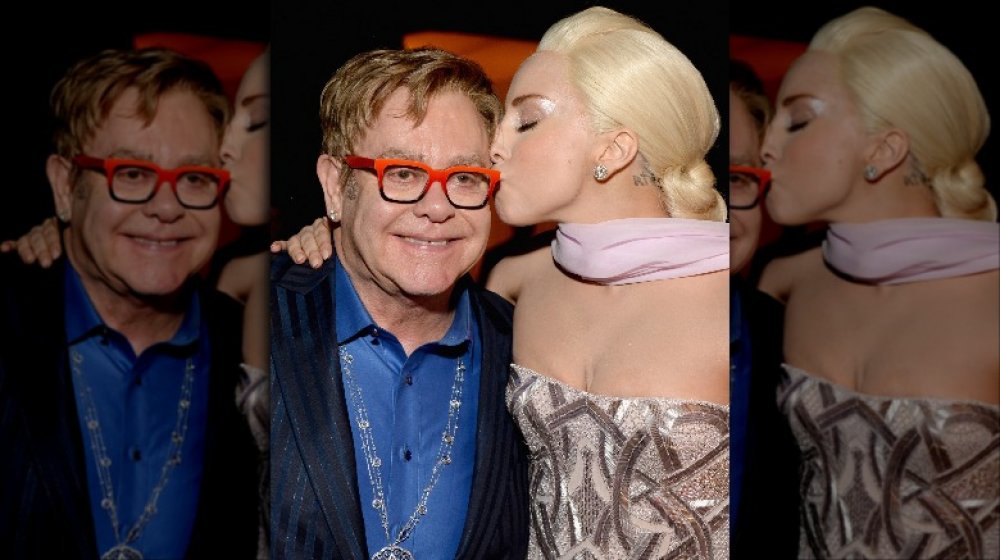 Michael Kovac/Getty Images
Since becoming Elton John's children's godmother, Lady Gaga has continued to work with John on a variety of projects. The two recorded a duet for the 2011 film Gnomeo & Juliet, as well as collaborated on Lady Gaga & The Muppets' Holiday Spectacular, according to Billboard. Gaga has performed John's music a number of times, most commonly "Your Song," and John always has rave reviews for the singer. He even tweeted about her 2018 performance of his song and called her family.
As of this writing, Lady Gaga and John's most recent collaboration is on Gaga's album Chromatica, where the two teamed up yet again for the song "Sine From Above." In an interview about her album with Beats 1 host Zane Lowe, Gaga touched on her relationship with John, saying he's always been a mentor to her. She told Lowe, "Elton's always really challenged me to take care of my artistry and to really take care of myself. And I really, really honor that about him. He is so, so uniquely special."
She added, "I cannot tell you how instrumental in my life he's been to showing me that you can go all the way in life and ... be authentic and be you and do good things in the world and take care of yourself and be there. He's such an inspiration."