Where Does Big Bang Theory's Kunal Nayyar Live And How Big Is His House?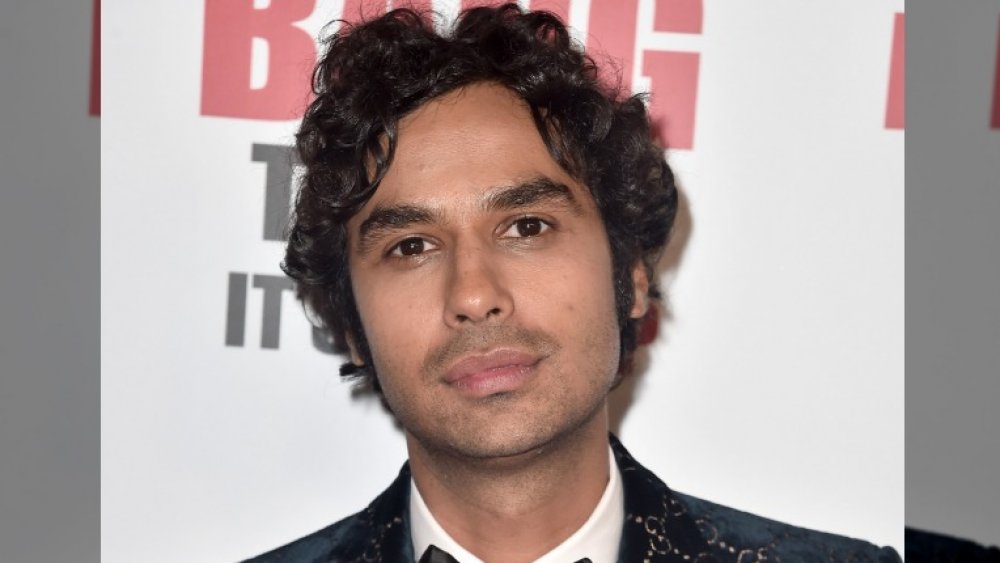 Alberto E. Rodriguez/Getty Images
When Kunal Nayyar wants to visit his former co-stars from The Big Bang Theory, he can head to Kaley Cuoco's nearly 8,000-square-foot, $6.9 million mansion in Tarzana, a San Fernando Valley neighborhood that can be found in Los Angeles. Or Nayyar could pop over to Johnny Galecki's Hollywood Hills home, which spans 5,334-square-feet and cost the actor $9.2 million. He could even spend some time at the 4,000-square-foot, 1930s Spanish Colonial in Los Feliz that Simon Helberg snapped up for $6.9 million or his almost $5.15 million horse farm northwest of L.A. — sorry, Helberg's "equestrian estate," as Variety calls it.
And while Nayyar may have spent the majority of his time at his friend Sheldon Cooper's apartment while playing Raj Koothrappali on The Big Bang Theory, in real life, the star — who made an undeniably impressive amount of money while on the show — has his own pair of incredibly impressive homes. One even previously belonged to another Hollywood star.
Kunal Nayyar bought Nicholas Cage's former home
By October 2019, Kunal Nayyar marked the end of The Big Bang Theory and bought a new house with his wife, designer Neha Kapur Nayyar. Once owned by Nicholas Cage — before he experienced "financial troubles" and "lost the home to Citibank in 2011," according to Architectural Digest — the former TBBT star picked up the residence in Los Angeles' Hancock Park neighborhood for $7.5 million.
With a Tudor-style main house that stretches over 7,070 square feet and includes five bedrooms and seven bathrooms, there's also a "960-square-foot guesthouse, a 625-square-foot gym, and a 480-square-foot studio on about one acre of land." Outside, guests will find a swimming pool and spa, as well as a bar that's "accessible through a set of French doors just off the living room."
Built in 1924, the impressive residence has undergone various renovations; however, "it still retains a number of period details, like wainscoting and leaded glass windows," per AD. The home also features a "two-story entryway with a grand staircase lined by walls of leaded glass," a "formal living room," and a "wood-paneled" dining room, as well as a "library, upgraded kitchen, breakfast room, family room, and a media and music room." When the couple wants to head to bed, they can enjoy their master suite, which offers "two fireplaces, his-and-hers walk-in closets, and a luxurious bathroom with a steam shower and a sunken tub under a skylight."
But wait! That's just one of Nayyar's dream homes.
Kunal Nayyar also owns a Spanish hacienda-style abode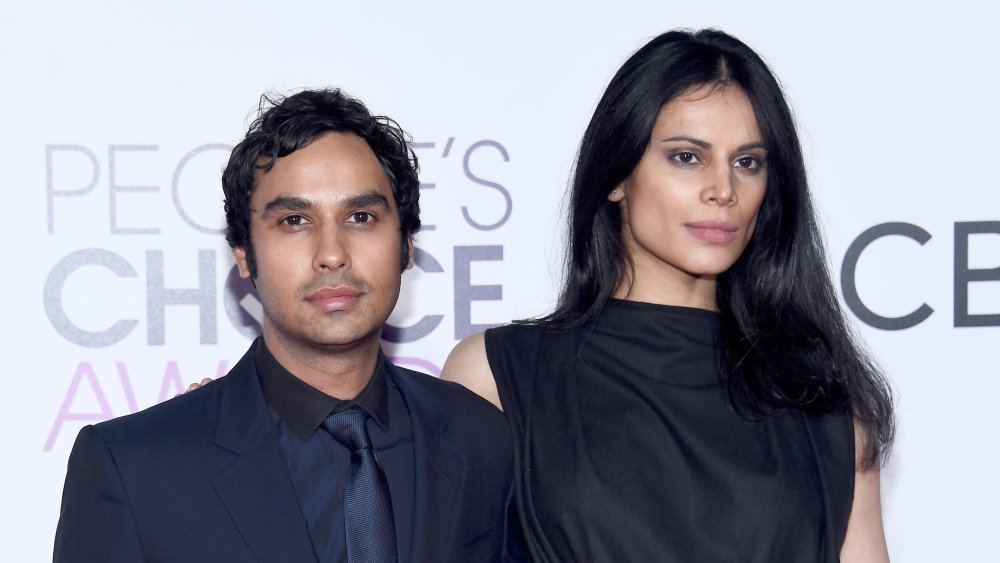 Kevork Djansezian/Getty Images
Before Kunal Nayyar picked up his fabulous Hancock Park home, the star "moved into a Nichols Canyon compound with his wife, Neha Kapur Nayyar, in late 2011," just one month after the couple had gotten married during "an appropriately elaborate seven-day ceremony in India," Architectural Digest explained while profiling the star's stunning home.
A 5,000-square-foot 1948 Spanish hacienda "surrounded by jungle — or as close to jungle as one gets in Los Angeles," Nayyar was apparently "overwhelmed by the idea of decorating" the massive home at first, however, he says that his wife "saw this vision of the place."
"In India there's this thing called gou-mukh. It's very auspicious if the house opens into the back like a triangle — it's very good in Indian culture," Neha, whose home sits on a triangle-shaped property, explained. "You walked in and just felt you were in this sanctuary."
That feeling is perhaps why Nayyar told AD, "If we're fortunate enough, until the day we die, we're never going to sell this house," adding, "It's going to be in our family for generations."