The Truth About Maika Monroe And Joe Keery's Relationship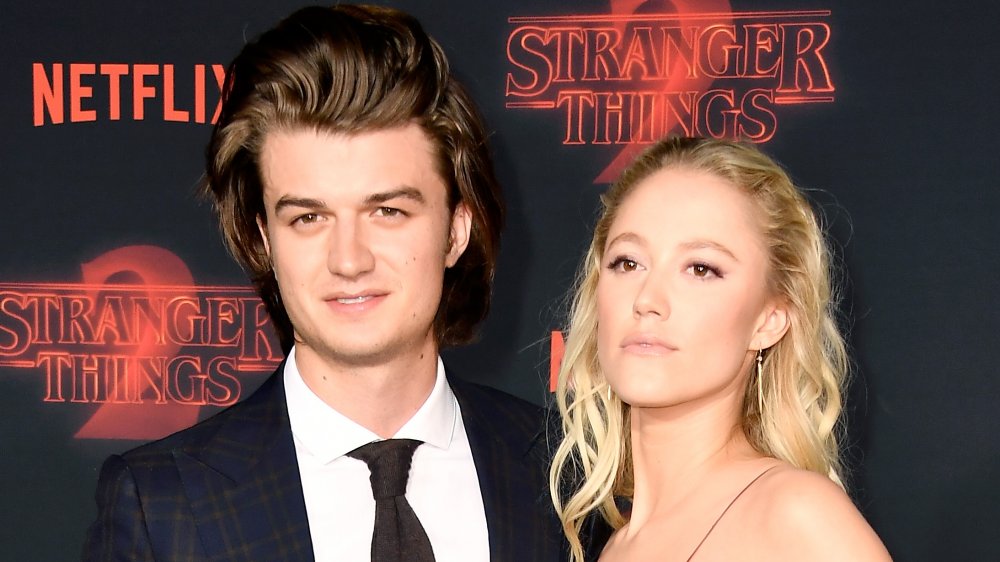 Frazer Harrison/Getty Images
You likely know Joe Keery from his role as Steve Harrington on Stranger Things, and you might recognize Maika Monroe (birth name Dillon Monroe Buckley) from 2016's Independence Day: Resurgence or the television short, The Stranger. There's also a chance you may have seen them both in 2018's After Everything, which happens to be the set where the two stars first met.
"The couple began filming the comedy-drama ... in April 2017," and apparently made a connection while Monroe was playing "Mia, [a] young woman trying to cope with her boyfriend's illness, while Keery played Chris, a friend of the couple," according to Men's Health. In October 2017, Keery and Monroe "made their debut as a couple on the Stranger Things [season 2] red carpet." Men's Health noted that "they looked amazing."
Indeed, Keery and Monroe make an attractive — and active — couple, whether they're spending time with Keery's dog or standing up for what they believe is right.
Maika Monroe and Joe Keery's relationship involves a puppy and protesting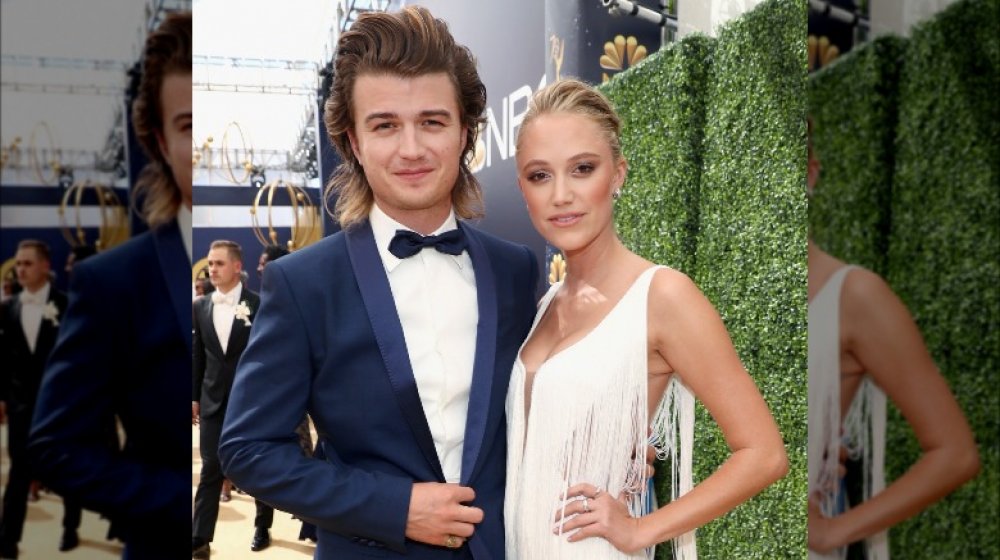 Rich Polk/Getty Images
Maika Monroe and Joe Keery are arguably one of the cutest celebrity couples around. Together since 2017, they have kept their relationship relatively under wraps. However, when they do step out, along with showing up at industry events, the two seemingly like to spend their time either enjoying chill hang-outs or engaging in serious matters.
For instance, in April 2020, the Daily Mail reported that the low-key pair spent a day in Santa Monica, where they "enjoyed the California weather" while "grabb[ing] a refreshing juice" with "his adorable Australian Shepherd puppy Tina" tagging along.
However, just a few months later, in June 2020, they showed up to a Black Lives Matter protest together in Los Angeles. Just Jared pointed out that Keery "has been vocal on his social media page about supporting the Black communities as they fight racial injustice." The actor took to Twitter in late May 2020 to write, "This Doesn't Go Away Once The Topic Isn't 'Trending.'"
When they aren't joining a powerful movement, you can get a glimpse at what Monroe and Keery are up to thanks to their Instagram photos which sometimes feature each other riding horses or ... appreciating pepper art? Basically, just being a cute couple.