The Strangest Things Kelly Clarkson Ever Said About Her Marriage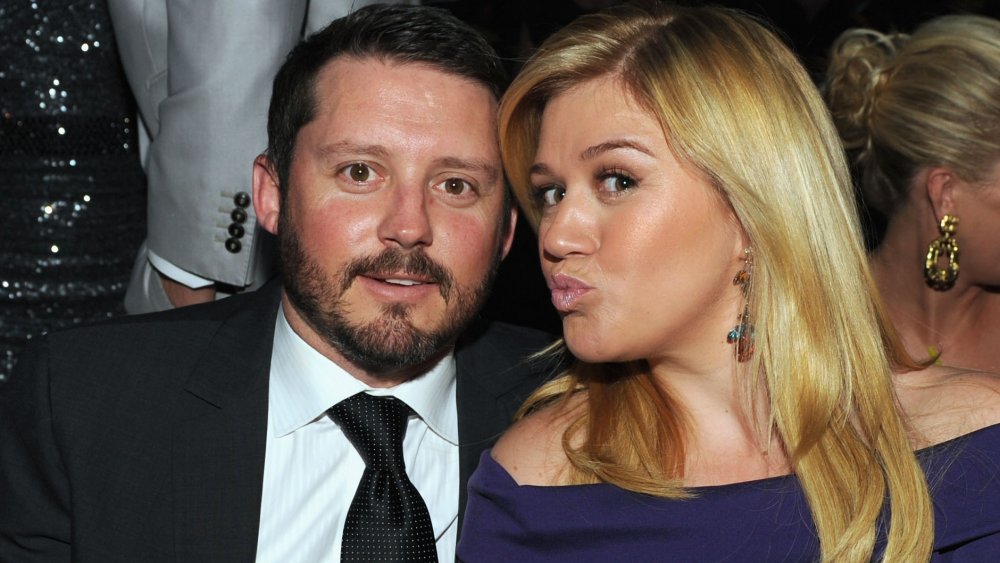 Kevin Winter/acma2013/Getty Images
Kelly Clarkson isn't one to shy away from speaking her truth. That's probably why she's had so much success, transitioning from her 2002 win on American Idol to hosting her own talk show, The Kelly Clarkson Show. Her gregarious, open nature is very charming and she's legit hilarious. Case in point? The time she told Gordon Ramsay she wanted to eat his baby. 
The "Piece By Piece" star shocked fans when she filed for divorce from her husband, Brandon Blackstock, in June 2020. Clarkson had been self-isolating with Blackstock and their children at their ranch in Montana for months when the divorce news made headlines. Additionally, the singer had been posting super sweet videos to her social media, so it wasn't clear that anything was amiss.
The couple tied the knot in October 2013 and have two children together, a daughter named River Rose and a son named Remington Alexander, according to People. Meanwhile, Blackstock has two children from a previous marriage, a daughter named Savannah and a son named Seth, per the outlet.
Since Clarkson and Blackstock are parting ways, let's take a moment and look back on the strangest and most outrageous things Clarkson has ever said about her marriage. And knowing how candid our girl can be, you know they're going to be good!
Kelly Clarkson loves good sex and loves to talk about it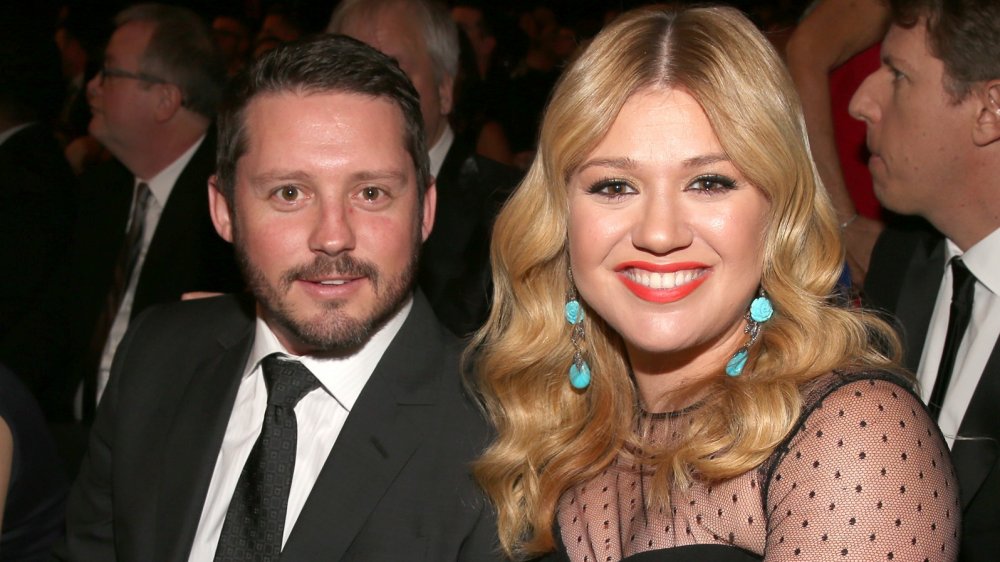 Christopher Polk/Getty Images
In a 2017 interview with Redbook, Kelly Clarkson dished about getting busy with Brandon Blackstock, revealing how they spiced things up. "To keep it family appropriate, let's say we're just a lot more active than other couples. I'm a person who loves change. He loves spontaneity."
Clarkson added, "Having a set time or place [to have sex] would be boring to us. When I met Brandon, I wasn't looking for a friend. I have a lot of great friends! I was looking for a lover." Clearly, Blackstock was a game-changer because the singer said, "I had never found someone I was truly passionate about, who I wanted to stay in bed with all day. The fact that I did, well ... I was going to latch on and take advantage of that." 
The American Idol alum knew that they had more sex than other couples because she told the publication, "Any time we're in a discussion about sex with a bunch of couples, Brandon and I stay pretty quiet." Best not to spark any jealousy!
The 2017 Redbook interview wasn't the only time Clarkson spoke about sex. In December 2019, on The Kelly Clarkson Show, she got asked: "What's the last thing you do before you go to bed?" Clarkson said, "I was single for many years. I have children and how one makes children."
Kelly Clarkson thought she was asexual before she met Brandon Blackstock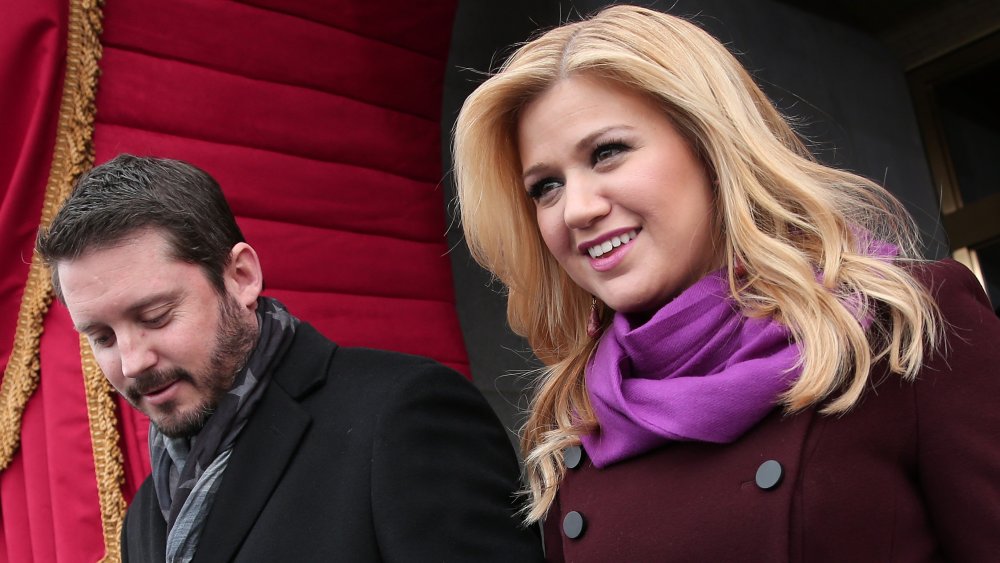 Win Mcnamee/Getty Images
Brandon Blackstock must have really been something because Kelly Clarkson got candid about how he differed from her ex-boyfriends. During a private SiriusXM concert back in 2017, Clarkson said (via People), "This isn't a downer to anybody I dated before him, but I'm just going to be real: I never felt like, honestly, sexually attracted to anybody before him."
"And I'm not downing my exes, you know, everybody's different. But there was something about him." She revealed, "I honestly thought I was asexual — I'd never been turned on like that in my whole life. I was like, 'Oh that's that feeling ... okay!'" Dang, Blackstock! What's your secret?
Blackstock himself had a TMI moment about their marriage. In 2017, James Corden hosted Clarkson on his Carpool Karaoke special. Corden ended up setting up the back seat as a date for Clarkson, who was joined by her hubby. Blackstock looked around and said, "I feel like we're making a porn." It seems like Clarkson wasn't the only who liked to talk about their spicy relationship!