Here's How Plastic Surgery Damaged Farrah Abraham's Career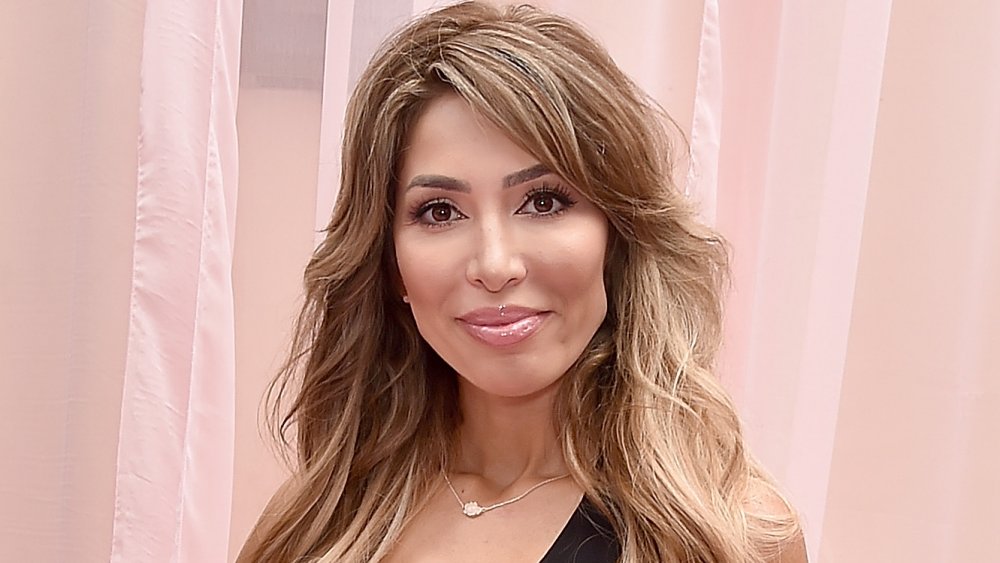 Gregg Deguire/Getty Images
Is there anyone quite like Farrah Abraham? The reality star rose to fame while on the show 16 and Pregnant. After making her reality television debut, Farrah signed on to be a part of the MTV reality show Teen Mom in 2009. While the show certainly helped push Farrah into the spotlight (for better or worse), she ended up leaving it behind sooner than expected. 
It actually wasn't Farrah's choice to leave Teen Mom. According to an US Weekly source, the sassy reality star was fired in 2017 after she boosted her online exposure by participating in adult films. According to TMZ, Farrah sold her X-rated film for close to one million dollars. MTV producers were not into her career move and Farrah reportedly promised she would stop, per Cosmopolitan. However, according to the outlet, she still did webcam videos, which still didn't work for the producers. Not only that, but Farrah was notoriously difficult to work with. There's some pretty intense MTV footage on YouTube of Farrah picking fights with producers. 
While all of this seems like enough to sabotage a career, Farrah took it one step further and got so much plastic surgery that fans were genuinely concerned. All in all, Farrah's behavior and her penchant for going under the knife might have led to a damaged career – not to mention an emergency visit on Botched.
Farrah Abraham has had quite a few procedures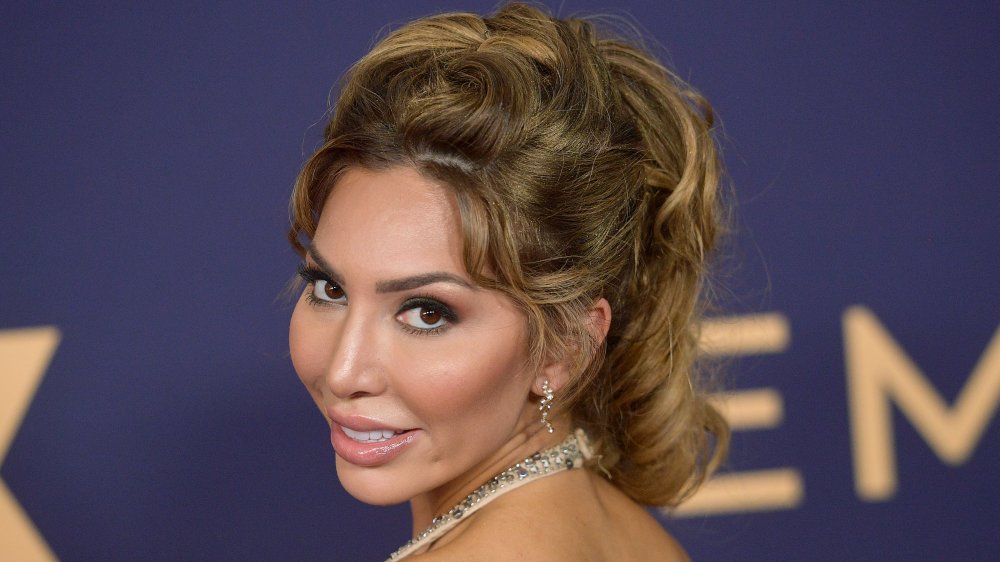 Matt Winkelmeyer/Getty Images
It seems like all news is negative news with Farrah Abraham. In addition to being arrested after an alleged fight with a hotel employee, she also has a legit shady side. While there are plenty of things fans could criticize the reality star for, it seems that the majority of criticism aimed at Farrah on social media involves her plastic surgery procedures. 
This all goes way back. In 2015, Farrah made headlines when she went under the knife for a "lip procedure [that] went terribly wrong," according to People. She had to book an emergency visit with E!'s Botched doctors to have her lips fixed.
And that's not even close to the end of Farrah's procedures. In 2012, Farrah opened up to In Touch (via E! News) about two of her procedures –  a "rhinoplasty and a chin implant." The work "set her back $16,000," per the outlet. Farrah also underwent breast augmentation surgery in 2010. 
Additionally, Farrah had three vaginal rejuvenation procedures in the span of three months — from late December 2019 to February 2020 — according to Ok! Magazine. Not to mention, the star seems to be a fan of butt injections, according to E! News, which she isn't shy about sharing on social media. 
But this isn't the last of the controversy surrounding Farrah and her love of plastic surgery.
Farrah Abraham talks plastic surgery with her daughter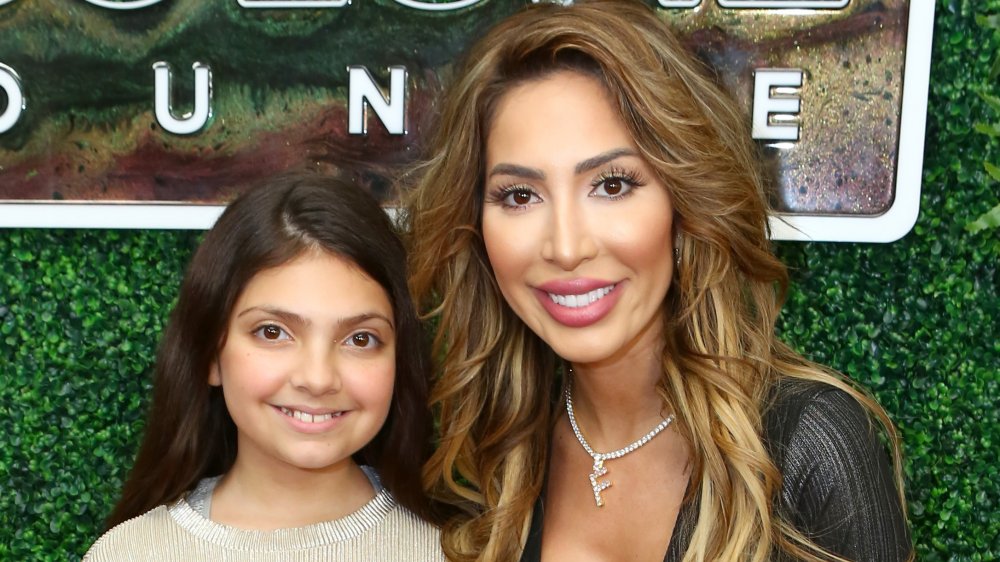 Tasia Wells/Getty Images
In a 2019 interview with Farrah Abraham and her daughter, Sophia, Ok! Magazine asked how Farrah would react if Sophia ever wanted to get plastic surgery. Sophia piped up and said: "That would never happen, first of all!"
After first praising her "gorgeous" daughter for being "naturally gifted," Farrah gave a longer answer, saying, "I think curiosity, just like with makeup and all the other things that kids are experimenting with, you know, I think it's great to have conversations just like you would about the birds and bees about plastic surgery."
The reality star added: "And making sure, you know, like there's top... you know top popular surgeries in females. And that's like nose, boobs, butts. I don't know. I'm sure there's something else now. But I think that's just common to be curious, ask about those things."
What's been unfortunate about Farrah's love for going under the knife is that it's seemingly eclipsed any other thing she's done. Rather than being known for her career, she's known for how much surgery she's had. In April 2020, one follower wrote on Farrah's Instagram, "[Your] lips are going to explode!" In another post, someone wrote, "She used to look just like her daughter before all the surgeries."
Here's hoping Farrah can come to love herself and embrace her natural beauty.