The Real Reason Michael Strahan Felt He Couldn't Speak Up At Live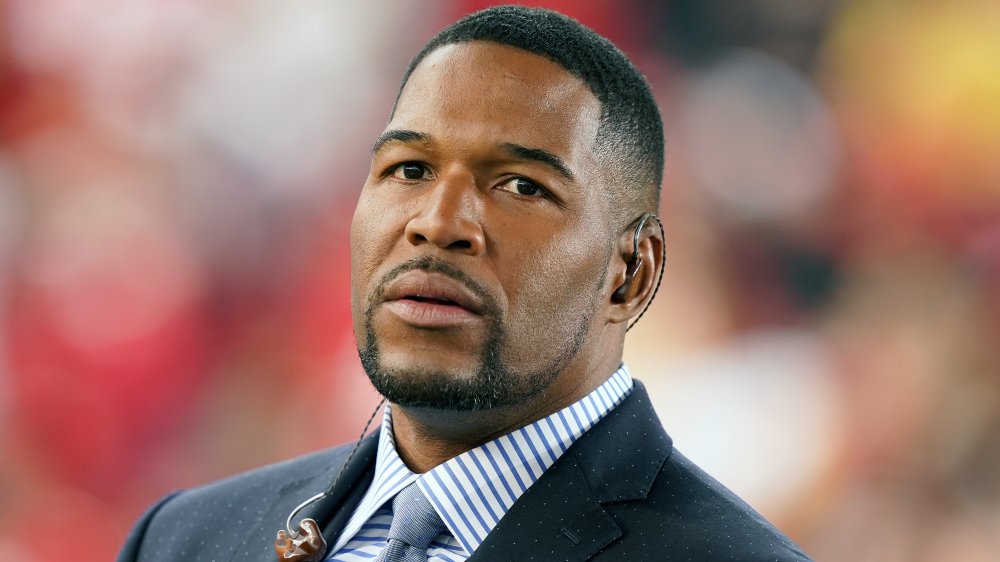 Thearon W. Henderson/Getty Images
As Americans rise up to support Black Lives Matter protests across the country, ABC must now face its own reckoning. On June 15, 2020, the network announced that its senior vice president of talent and business affairs, Barbara Fedida, was placed on administrative leave after an article published by The Huffington Post exposed dozens of anonymous allegations regarding Fedida's alleged history of derogatory, racist remarks.
Good Morning America co-host Michael Strahan told viewers that Fedida's alleged comments "do not represent the values and culture of ABC News, where we strive to make everyone feel respected in a thriving, diverse and inclusive workplace." However, the former football player supposedly spoke out about his own racist experiences during his time on Live! at a company-wide town hall on June 4, 2020. Designed to address racism throughout the sprawling organization, sources told Page Six that Strahan said "there were some very tense situations with executives who got argumentative and loud on the show" and that he was constantly "aware he couldn't speak up or raise his voice as he was worried he would be seen as threatening."
Although Strahan didn't single out Live! by name, sources claimed it was implied as Strahan shared his experience co-hosting with Kelly Ripa. Strahan told The New York Times in January 2020 that "when it was time to go, it was time to go. Certain things that were going on behind the scenes just caught up." 
The GMA anchor is now refusing to stay silent. Here's what he had to say.
Michael Strahan's 'mad as hell' about George Floyd's death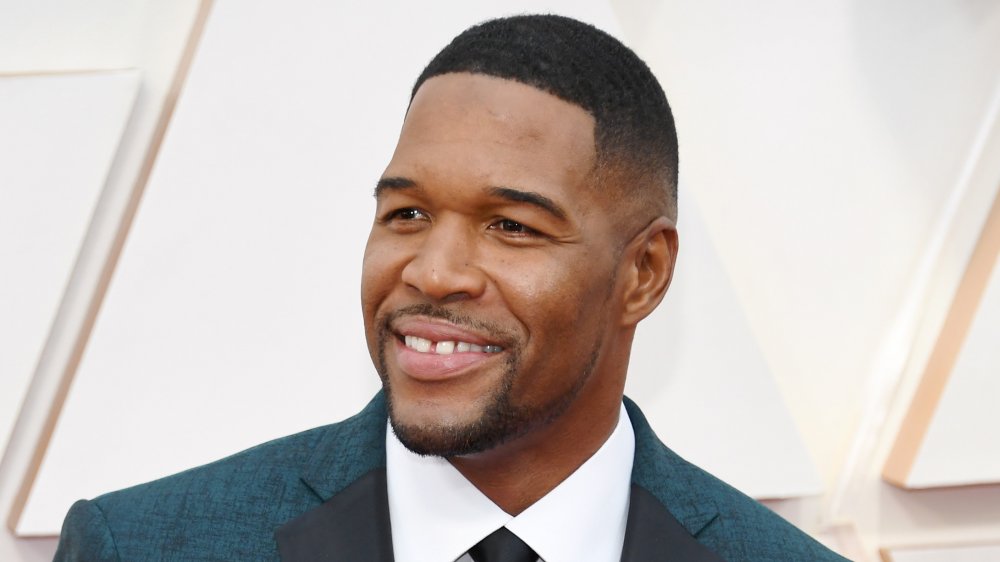 Kevin Mazur/Getty Images
Michael Strahan turned to Twitter to express his anger over police brutality in the wake of George Floyd's murder. "I don't get it. I don't understand it," Strahan said in a video posted on June 4, 2020. "Mad as hell about it. Because we continue to have these same conversations, and at the end of the day, there seems to be no resolution. No justice. No finish. I think that's the frustrating thing. It's very hard as a black man that the color of your skin makes people scared of you."
The former New York Giants defensive end added that such events can "make one entire profession, one group of people look bad" and that, although fame has likely saved him from situations that could have escalated quickly, he fears for those who aren't well known. "Imagine if you're not famous. Imagine if it happened to you all the time," said the Super Bowl champ. "Imagine if you're getting pushed around and disrespected and talked to in a way that makes you feel sub-human. And to see George Floyd die the way he died. Such a callous attitude towards his life. Disdain for the public whose begging you to let that man breathe. It angers me, angers me." 
Strahan noted he doesn't support the looting and rioting because it "dishonor[s] George Floyd and all the others who we know of who have died senselessly at the hands of the police."
Michael Strahan's son was 'put in the back of a cop car'
Matt Winkelmeyer/Getty Images
In a video he posted on Twitter, Good Morning America co-host Michael Strahan shared his own experience of getting pulled over for "doing nothing but driving while black." He also revealed that his son had his own negative experience with police. "My son was put in the back of a cop car," Strahan said in the June 4, 2020 clip. "And they walked the person by to look in the back to say, 'Is that him or not?' because he looked like someone they said was Dominican who had robbed someone. It shouldn't happen. It shouldn't happen, people."
"Am I pissed? Absolutely," he added. "But as a black man, if I show too much anger, then you're scared of me. It shouldn't be the case. It shouldn't be the case."
Strahan also expressed hope for the Black Lives Matter movement and for the future. "[I] hope my kids can grow up and be in a place where we're better than we're in right now. That's the only thing we can hope for. And if it doesn't change now, I don't know what it's going to take to change it," he said. "We gotta get together and we gotta make a change for ourselves. In a positive way, in a peaceful way, if possible." 
Strahan said it's important for conversations to continue and to focus on treating one another with respect. "Hopefully, there's some change coming," he said.