The Real Reason Eva Marcille Is Leaving Real Housewives Of Atlanta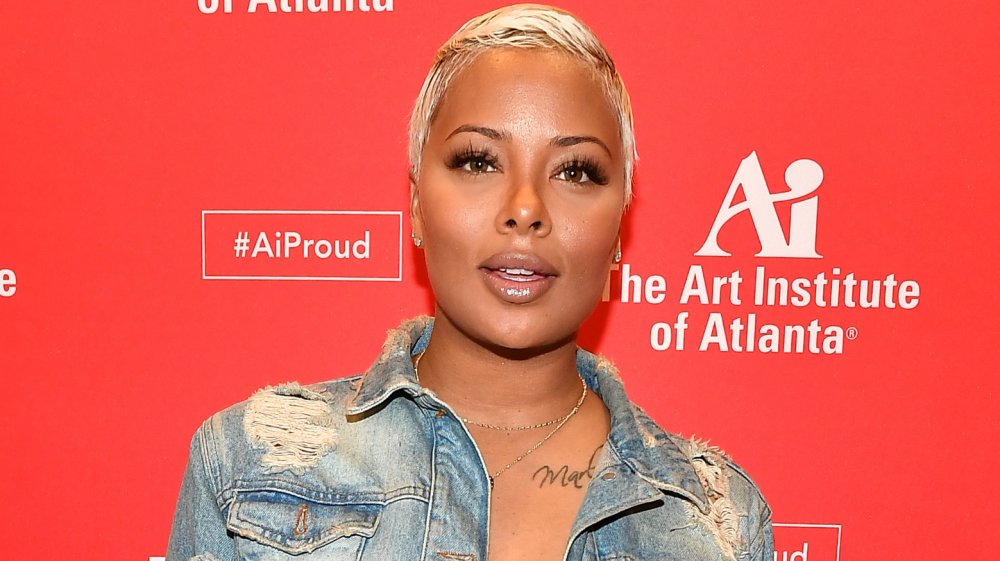 Paras Griffin/Getty Images
Eva Marcille has turned in her peach, announcing her departure from The Real Housewives of Atlanta after three seasons. It's unclear if Eva quit RHOA or got fired, although People reported Eva shared the news on her own accord during a June 2020 appearance on the Rickey Smiley Morning Show. She said, "I am thankful for the opportunity I was provided, however, after speaking with my family and representatives, I believe that what I hope to accomplish for the culture and community will be better served by focusing on other opportunities."
The America's Next Top Model alum reflected, "The time that I spent on Housewives I enjoyed myself. I cried, I laughed, I obviously fought." She added, "Most importantly, I made some great friendships with some beautiful women." Despite the drama with her former co-stars, Eva declared, "I love every single one of those black women. They are queens all in their own right. They are stars and I wish them the most successful season and transformational season 13." What a class act.
Eva also addressed her family, explaining, "I believe my time is up. I have a 6-year-old daughter and two young boys still in diapers. They're 24 hours a day and there is a lot of work to be done. I decided to spend my time and energy focusing on my kids and my community."
Aside from spending more time at home, Eva does have some specific plans — which we reveal below — for her post-RHOA life.
Eva Marcille plans to focus on on her radio career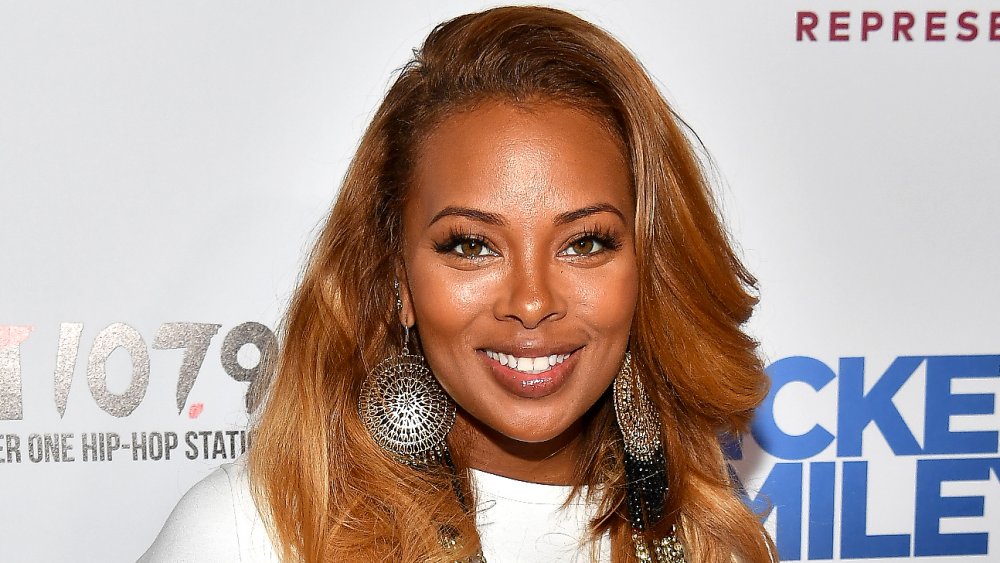 Paras Griffin/Getty Images
As for Eva Marcille's next move, she's sticking to radio for now. "I look forward to serving the community on Ricky Smiley Morning show and finding other ways to be a voice during this transformational time during our country for people of color," she said in her announcement, per People. Eva described her role on The Rickey Smiley Morning Show as "such an opportunity," since she can work "every morning 6:00 to 10:00," TooFab noted. She explained, "I don't need 50 jobs, I just need a couple good ones."
Diving deeper into her decision, Eva remarked, "A lot of times we find ourselves doing things we are not necessarily happy doing all the time so that we can get the kind of money that we know we deserve in life. But my question to myself is what is more important right now? Is it money or is it the movement in the culture and what I can impact?" 
Although Eva has confirmed her exit from the Bravo series, it is not completely clear who will return to Real Housewives of Atlanta for season 13. However, Porsha Williams confirmed on June 15, 2020 via her Instagram Stories that she'll be back. "Letters sent almost #Rhoa time again. Season 13 let's go," she said, per E! News.
During a May 2020 E! News interview, RHOA OG NeNe Leakes teased the possibility of filming another season, saying she has to "talk with [her] team."
NeNe Leakes and Marlo Hampton wanted Eva Marcille to lose her peach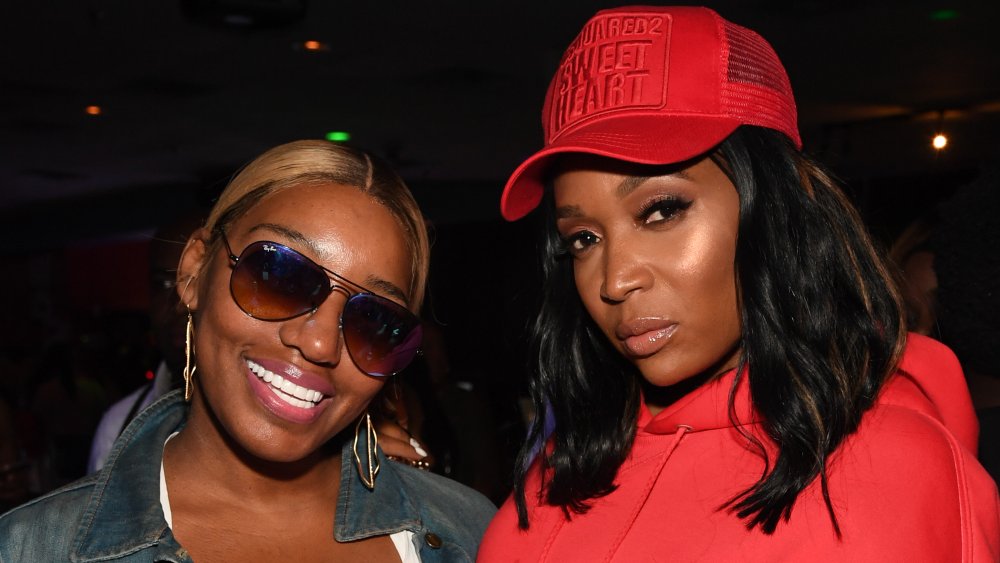 Paras Griffin/Getty Images
There's a good chance that NeNe Leakes and Marlo Hampton are happy about Eva Marcille's departure from Bravo's The Real Housewives of Atlanta. That's because, in March 2020, NeNe told Entertainment Tonight, "We have a great cast right now except for one person, I think." Then, she named names, adding, "I don't feel like Eva brings that much to the cast." Ouch.
Eva defended herself during an April 2020 episode of The Rickey Smiley Morning Show, saying (via Madame Noire), "As far as my relevance on the show, I choose not to... every single day be ratchet, there is already enough ratchet, i.e. her, on the show. Why do you need two? I do me, and represent the other part of Black women that are smart... well-spoken."
Marlo, a part-time cast member who's always wanted more from the show, reacted to NeNe's remarks during an April 2020 Entertainment Tonight interview. She admitted, "Listen, I don't like for anyone not to have a job but, I'm not gonna lie, I would love to take her position." Marlo claimed, "Eva is more of a diva with the producers. As in, 'I'm doing this...' or 'I'm not doing that...' or, 'No.' She's just... it's like, girl, this isn't L.A. this is ATL, you know?"
Whether Eva left on her own or she got fired from RHOA, it sounds like she's happy with the radio gig she already has lined up. Congrats, lady!