The Truth About Eva Amurri's Famous Parents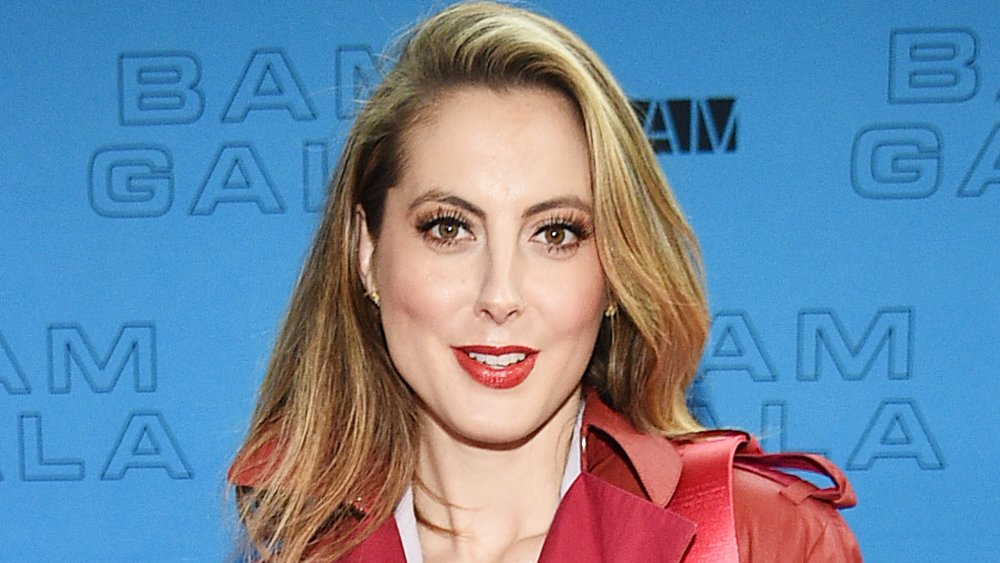 Theo Wargo/Getty Images
How do you know Eva Amurri? Perhaps you're a fan of her work as an actress. Over the years, she's popped up in films like 2004's Saved! and 2012's That's My Boy as well as in guest roles on shows like New Girl, The Mindy Project, Californication, and How I Met Your Mother. Or maybe you like to click around on her Happily Eva After lifestyle website, which offers tips and advice on things like motherhood, wellness, and crafts, among other popular topics.
There's a chance you're even among Amurri's many Instagram followers who regularly see updates on her life with her three children, daughter Marlowe, and sons Major and Mateo. Or you might have seen the headlines about the star's divorce from former professional soccer player Kyle Martino.
However, there are also some people who know Amurri as the adult celebrity child of two respected entertainment industry figures, one whom you may have heard of and the other who you will definitely recognize.
Eva Amurri has appeared onscreen with her famous mom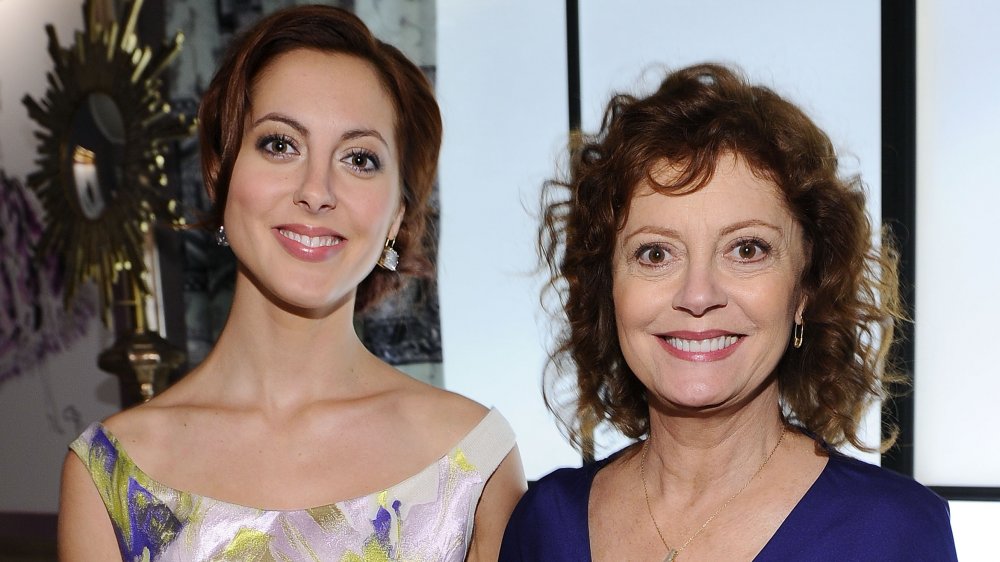 Michael Buckner/Getty Images
If you've ever seen 1990's Flashback starring Dennis Hopper and Kiefer Sutherland or 1994's Monkey Trouble, which tells the story of a young girl and her pickpocketing pet monkey, then you've seen the work of Italian director Franco Amurri, who happens to be the father of Eva Amurri. The award-winning filmmaker was once in a relationship with actress Susan Sarandon, who is Eva's mom. 
Eva "was just 10 years old when her mother ... won an Academy Award for her starring role in the film Dead Man Walking," according to Yahoo Finance. "Rather than being daunted by her mom's success, [Eva] took it as inspiration." During an interview with Yahoo Finance's series My Three Cents, Eva explained that "the biggest lesson" she learned from her successful mother was that she's allowed to "want a lot for [her]self, career-wise, as a woman." She explained, "I think (my mother) really unapologetically ... went after what she needed to be fulfilled. So it was nice to just have that example."
Eva not only learned from her mother, but this mother-daughter duo has even worked together. When the elder actress appeared on Friends as a soap opera star, Eva appeared as her younger co-star ... who gets slapped. Additionally, fans of the 2002 film The Banger Sisters will be able to tell you that Eva played her mother's daughter onscreen, which is only something that you can experience when your parent is a famous movie star.